How to Choose the Right Player for Your Company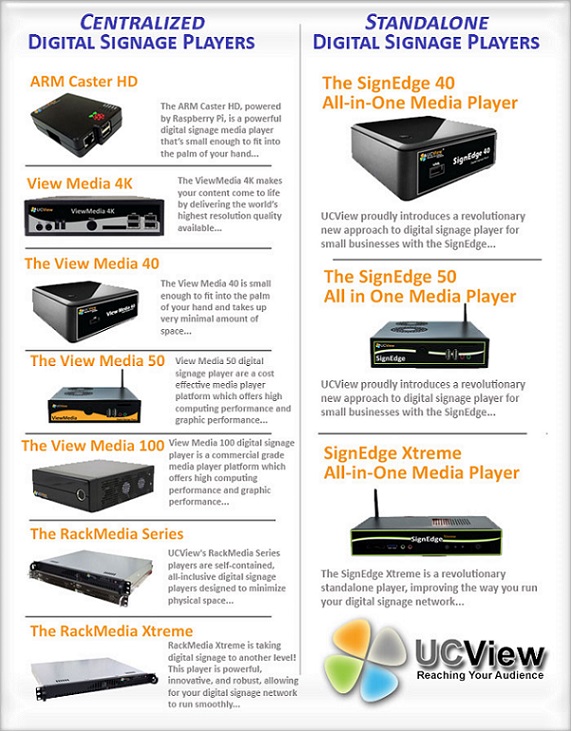 If you decide to install a digital signage system, it's important to choose a media player which best fits your company needs. Many clients focus their attention on choosing the right displays, making sure that it fits in the right spot, is the correct size, etc., however, it's just as vital to make sure you are selecting the right player for your network. The digital signage player, which is often hidden away from view, has an important role in making sure your content flawlessly reaches your audience.

Before selecting your digital signage player, it's crucial that you ask yourself the following questions:

What type of content would you like to display? Are you looking to display basic content, such as text and images or are you looking for a device that may handle more advanced content?

Will the system include kiosks or interactivity of any kind?

What are the number of displays you would like to use and the location of those displays?

Is the device networkable?

What outputs do you need?

What media types are you going to use? Does it include Flash animation?

Do you want to display high-definition video?

Where will the digital media player operate?

Do you want to schedule content?

There are many circumstances to consider before purchasing a digital signage system. Your digital signage player is a crucial tool in helping you to effectively communicate the content you need with your audience.