UC

View Blog Entries

by Christine

Posted on 05/23 at 11:37 AM
---
---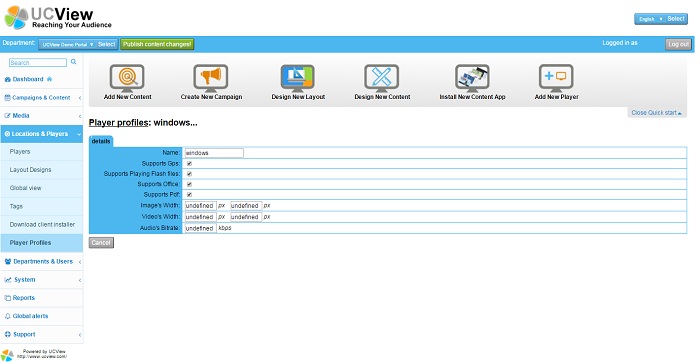 Player Profiles, listed under Locations and Players in UCView Portal, is a new module which gives you (the administrator) control over the type of content allowed to be pushed to your screens. You can simply check a box to enable or disable types of content from being deployed. If the player is unnecessarily overwhelmed with content that shouldn't be there on portal, you will receive a warning notification. This will help prevent any future problems with the system. You can also customize your own profile if you are using your own system. This module's intuitiveness offers a more streamlined digital signage experience.
Go To Post >
---
Categories:
News
|
by Christine
Posted on 04/14 at 10:04 AM
---
---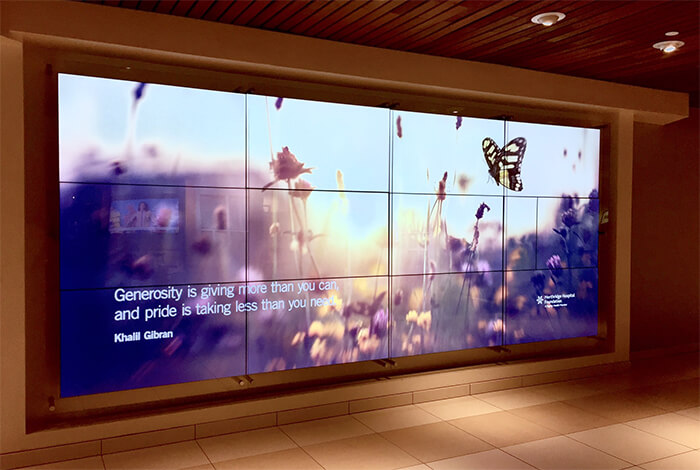 A video wall can offer a dynamic and highly engaging visual experience for your viewers. However, before you even being to install, you have to plan way in advance before setting up your video wall.

The first thing to consider is where the video wall will be displayed. The size of the space and its surroundings will determine the size of the video wall. If you decide to go beyond a traditional video wall and do something that requires more power, a video wall controller may be your best option. It will offer more power and flexibility behind the screens.

Second, consider the type of digital signage video wall you would like to choose. Many organizations want to do something unique and fancy, but it may not necessarily be the best option for their business. If the culture of your company encourages creativity and thinking outside the box, it may be a good idea to try an artistic or mosaic-style look. A company that encourages professionalism may prefer to go with a more traditional, grid-like look. No matter what you choose, consider what would be the best method of getting your messages out there.

Third, consider how to get power and data connectivity to your screens. In addition, video walls need to be properly mounted and secured as well as receive proper cabling. Keep in mind that video walls are meant to be in areas with high traffic areas, such as in the lobby of a casino or hotel. It not only offers relevant messages, but has a powerful method of communication that goes beyond just a regular digital signage screen.
Go To Post >
---
Categories:
News
|
by Christine
Posted on 03/30 at 11:55 AM
---
---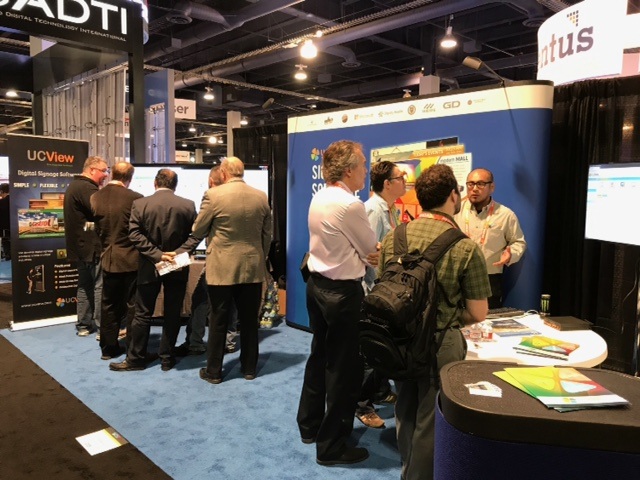 Our representatives are hard at work presenting UCView's latest digital signage software features for thousands of Digital Signage Expo attendees. Today is day two of the Exhibit Hall and we are looking forward to another successful day at DSE. If you happen to be at the event, be sure to stop by Booth #236 to view and learn more about our latest SignEdge software solutions! Don't forget to check out our Facebook page and follow us on Twitter to view our photo gallery and learn more about what we have to offer.
Go To Post >
---
Categories:
News
|
Behind the Scenes
|
by Christine
Posted on 03/28 at 10:55 AM
---
---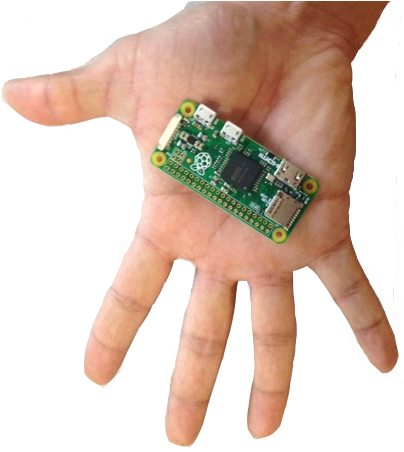 UCView now offers the Raspberry Pi Zero digital signage player! The Pi Zero (ARM Caster HD) consists of powerful, yet highly efficient computing components, such as a 1GHz single-core CPU, 512MB RAM, mini HDMI port, and a micro USB port. As shown in the image, the Pi Zero is so small that it can easily fit into the palm of your hand. Preloaded with UCView's intuitive digital signage software, this mini device offers a lot of value for a very affordable price. This unit is ideal for those who want to run a small-scale digital signage network.
Go To Post >
---
Categories:
News
|
New Products
|
by Christine
Posted on 03/24 at 04:21 PM
---
---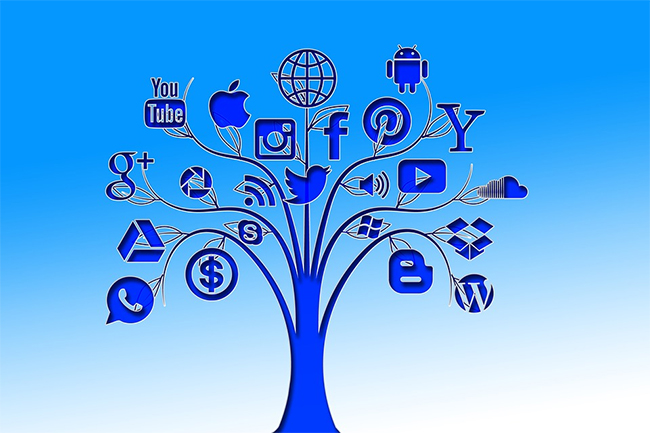 The demand for technology is constantly growing in need within higher education. According to PEW Research Center, those between the ages of 18-29 years old use the Internet more often than any other age group (Internet Use by Age, 2017). This age group encompasses the majority of students that are in higher education, making the demand for digital media crucial for keeping students updated and aware on what's going on around campus. However, some campuses may come across a few problems when deploying digital signage. Whether it's due to budget constraints or miscommunication, it's important to watch out and not do the following when deploying digital signage technology across campus.
Overwhelmed IT: IT staff on campus are often overwhelmed as the need for technology increases year after year in colleges and universities. If multiple software platforms are being displayed simultaneously, this will only increase burden among staff and cause more devotion than what's necessary for a signage network.
Inconsistent Messages: When individual departments across campus deploy their own digital signage, there is often very little consistency with the type of content shown on screen. It's important to display consistent messaging and layouts throughout campus, not just for branding purposes, but to ensure that the right information is shown across campus at the same time.
Multiple Platforms for Emergency Messages: When an emergency occurs on campus, it's essential that the alert reaches the entire campus. When multiple systems are utilized throughout campus, it can hinder these messages from reaching everyone.
Disorganized Permission Approvals: It is essential to know who has access to network management and content development on any signage network. It can become very difficult to manage it if multiple software platforms are used across campus.
Digital signage is great when it's used in the correct manner throughout campus. When only one software system is deployed, IT staff can maintain more control, set permissions levels, and ensure that all networks are secure. It will also become less of a hassle and provide a more successful experience for everyone on campus.
Go To Post >
---
Categories:
News
|
by Christine
Posted on 03/02 at 04:05 PM
---
---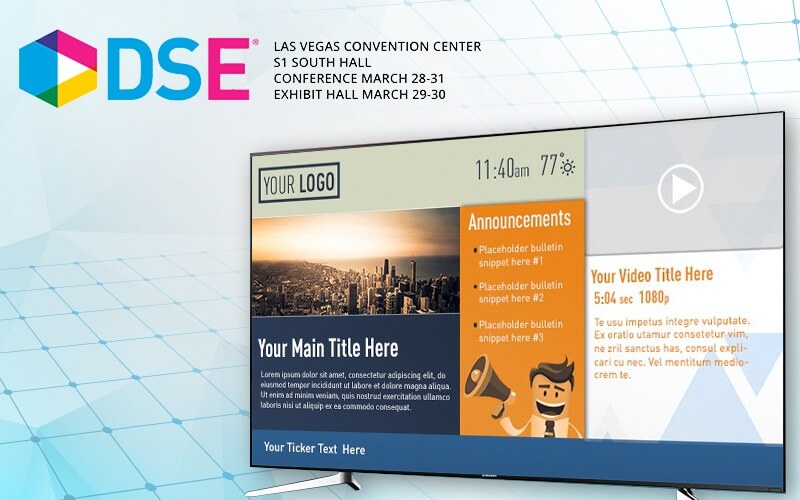 UCView, a leading provider of digital signage software worldwide, invites you to visit us in Booth #236 at Digital Signage Expo 2017! We will present our Enterprise-level digital signage software with its new intuitive design and user-friendly platform. Along with our world-class software, we will also highlight our latest features, such as Microsite, Gallery, and Dropbox support using Samsung's state-of-the-art SMART Signage Platform. Digital Signage Expo is the world's largest and longest running conference and trade show exclusively dedicated to showcasing digital display and interactive solutions. The conference will be held at the Las Vegas Convention Center, Las Vegas, NV.
Go To Post >
---
Categories:
News
|
Miscellaneous
|
by Christine
Posted on 02/10 at 04:04 PM
---
---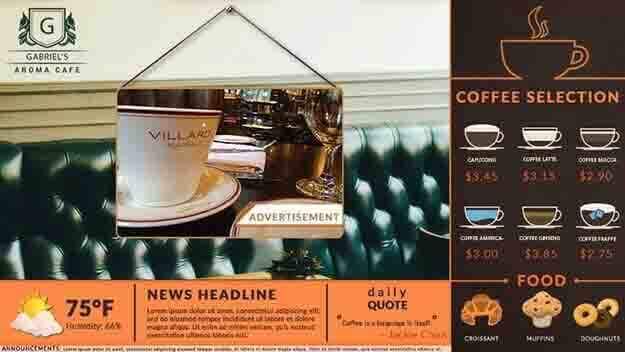 Digital menu boards dramatically improve customer experiences in restaurants across the spectrum from fine-dining establishments to fast-food joints. Nothing catches the eye like colorful and exciting digital signage in restaurants – whether they seek to create a calming and elegant dining experience or an exciting and upbeat retail environment.
How is the Digital Menu Board Market Growing and Expanding?
Once a rare luxury, digital signs in restaurants have become increasingly popular. Increasing numbers of small businesses take the plunge and invest in digital menu board software and systems. Digital signage providers have created entry-level systems and price options that encourage all sizes of food service companies to purchase digital signage for their retail locations. These entrepreneurs have learned that investing in the startup costs of digital signage systems quickly pays off, even in micro-retail outlets like food trucks, cafes, mom and pop shops, and outdoor fast food kiosks.
How do Restaurants Create Interactive Environments with Digital Signage?
Many early-adopting companies that "went digital" long ago revamp and expand their customer experience offerings with new and innovative digital signage systems. These trendsetters use digital signs not just as menu boards – but also for interactive entertainment. Customers interact directly with restaurant environments by controlling venue playlists via their smartphones and digital signs.
How do Franchises Order and Install Digital Menu Boards?
The quick-serve food industry has rapidly adopted digital signage in restaurants. Food service corporations have encouraged franchise owners to invest in these technologies. Big brands strive to provide high-end and engaging customer experiences across all venues. When top franchisees in high-end retail environments first featured digital signs, other outlets quickly followed suit.

Some digital signage suppliers sell to large companies and others target individual franchisees. They tailor their multi-screen display systems to meet each retail space's unique requirements. Depending on a corporation's structure, they may find it easier to sell digital menu board systems in bulk or work on a custom-order basis.
Customers Love Engaging with Multi-Function Digital Signage
Major chain quick-serve restaurants use digital signs to entertain and engage with their customers while they wait in line. Upon entering the retail space, patrons use interactive touch screens to learn about their menu options and get excited about their meals. Some restaurants even use touch screen technology to allow customers to "skip the line." This feature delights people waiting in line for food service, just as it does in airports and movie theaters.

Fast-food businesses benefit from these line-shortening devices which free up cashier time and allow team members to focus more attention on customers with unique tastes and needs. Carry-out customers can use interactive menu boards/kiosks to speed up flow-through times. During valuable lunch and dinner rush hours, these quick and convenient engagement platforms dramatically increase restaurants' total capacities and revenues.
Digital Signage Costs: Win/Win Investments
Customers love interacting with digital signage in restaurants. Food service companies appreciate the cost savings and increased volume facilitated by these devices. As digital signs continue to show up in all sectors of the restaurant market, these multi-use engagement portals will revolutionize the dining experience – and industry profits!
Go To Post >
---
Categories:
News
|
Miscellaneous
|
by Christine
Posted on 02/03 at 04:10 PM
---
---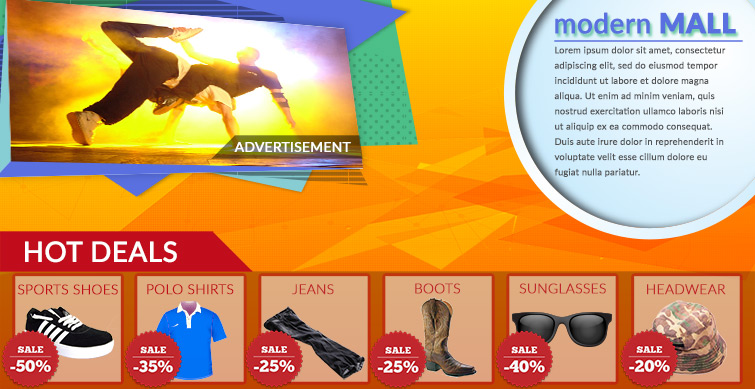 Appealing to customers who are waiting in line may seem tricky, but it's actually very simple if you know what your target population wants to view. Below are a few helpful tips on how to appeal to your customers in a retail environment.

Interactivity: Engage your customers by giving them something to do. When presented with enjoyable and interactive content, many customers will take the opportunity to engage with the content, even if it's just a onetime thing. Implement an interactive game or even encourage customers to post real-time content or write product reviews on Facebook or Twitter via their smart phone. Customer engagement and interactivity via digital signage will help improve their recall, encouraging for them to return back to the store more often.

Smart Promotion Tactics: Don't overwhelm customers with too much advertising materials. Of course every store wants to promote their products, but bombarding customers with too many sales pitches may come across as tacky, especially if the templates displayed look unprofessional. Instead of having them turn their heads away from digital signage, encourage them to view the screens by tailoring it to their needs. Digital signage is ideal for reinforcing your brand image, but when it is combined with other functionalities, such as videos, testimonials, social media integration, etc., it can become a pleasant and immersive experience. In addition, displaying templates that are consistent and easy on the eyes can create a positive outlook for your consumers.

Simple: No matter the situation, it's best to keep your content simple and to the point. Keep in mind what the majority of your customers are doing. Are they mainly standing in line or sitting down in a waiting room? Also, keep in mind the average wait time for your consumers. The delivery of your content based on what your customers are doing at the moment can make a difference. If the average wait time for your customer is five minutes then display content that lasts only 3-4 minutes. Keep in mind that your content needs to be up to date and represent what you are selling at that moment.
Go To Post >
---
Categories:
News
|
Miscellaneous
|
by Alex
Posted on 01/27 at 12:31 PM
---
---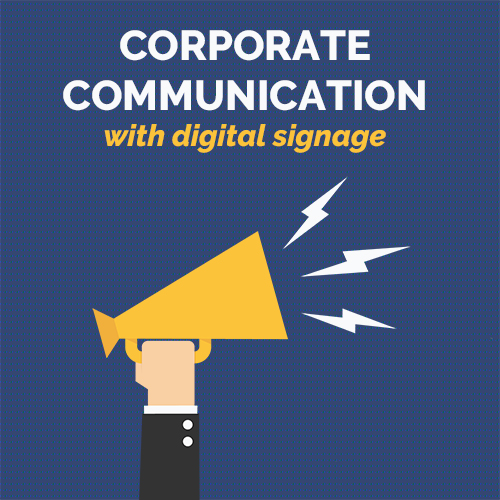 Corporate leaders know digital signs convey powerful first impressions on consumers. These marvelous devices dramatically increase customer satisfaction and retention. However, smart businesses also use digital signage to create substantial gains in safety, productivity, and more!By using digital signage in corporate communications, you can dramatically increase your company's effectiveness. Businesses that use digital signs for internal workplace communications enjoy major advantages over their slower-moving competitors. By keeping your team members informed, you can boost employee performance across the entire scope of your business.
In the modern workplace, employee engagement is key!
Digital Signage = Safety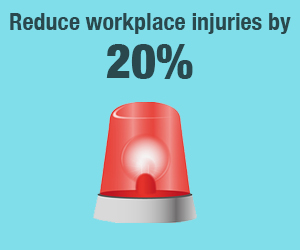 Digital signs reduce workplace injuries by 20%, creating healthier workspaces. For this reason, companies save $5 for every dollar they invest in digital signage. Centrally-controlled digital signs provide life-saving speed and clarity in emergency situations. With real-time communication throughout your facilities, you can give your teams the best possible chances of staying healthy and whole.
Digital Signage = Attention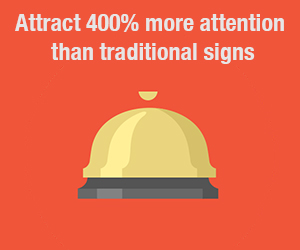 These compelling visual presentations attract 400% more attention than static displays. You can employ digital signage with audio and interactive features that can dramatically increase your 2-way corporate communication. Animated, engaging digital signage messages facilitate clearer and longer-lasting communication!
Digital Signage = Retention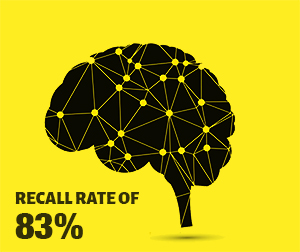 Researchers have shown that visual messaging far surpasses text-only messages. By fully engaging your team members' senses, you help them easily remember your messages. Digital signs boast a recall rate of 83%, making it much easier for your teams to absorb essential information.Use digital signage to train new employees. Cutting edge "gamified" training programs engage team members and help you measure their capabilities.
Digital Signage = Productivity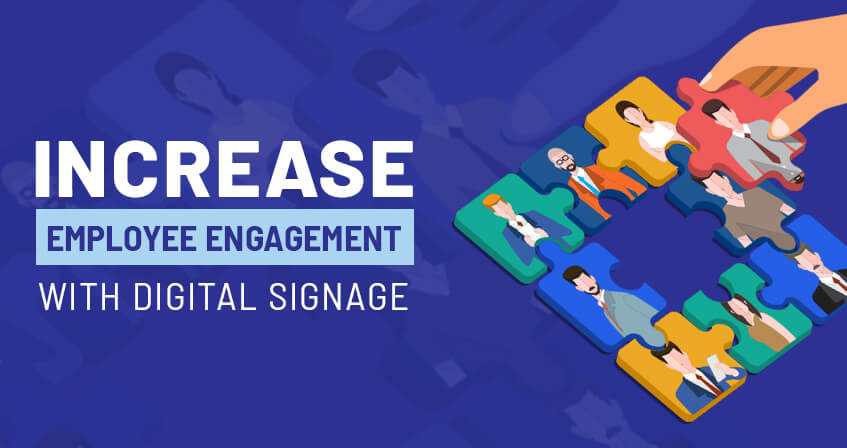 With digital signs, you can increase employee engagement and productivity by over 22%. Use digital signage to create performance dashboards for monitoring key performance indicators (KPIs) and responding quickly to demand spikes.
Digital Signage = Reputation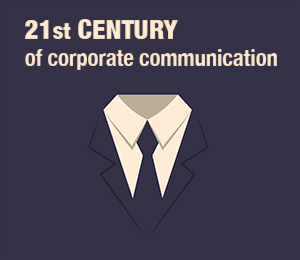 Digital signs impress your workers just as much as they do your customers. Your team members will see your company as tech-savvy, professional, and highly-efficient. When you replace your outdated and dirty paper signs with digital signage, your employees can trust that they have the most current and targeted information available.
Digital Signage = Speed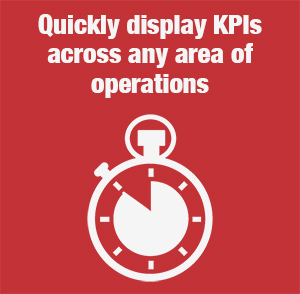 You can use digital signs to instantly communicate vital and time-sensitive information. In addition to sharing in-the-moment safety information, you can monitor KPIs across all areas of your operations.
Digital Signage = Motivation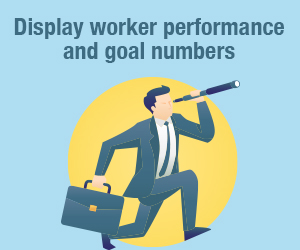 With digital signage, you can communicate real-time productivity and efficiency information to your teams. Your managers can inspire greater dedication from their teams by displaying performance/goal numbers and other essential metrics.
Digital Signage = Consistent Messaging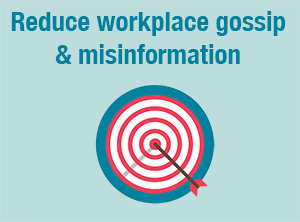 By broadcasting digital messages throughout your facility from one central location, you can easily ensure your messages remain the same. You can avoid playing the "telephone game," reduce workplace gossip and misinformation, and maintain consistent branding across all channels.
Digital Signage = Happy Workers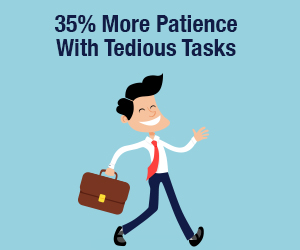 People love digital signs! When viewing these devices, people show 35% more patience with tedious tasks such as waiting in line. Your employees will be proud to work for a company that uses technology to reduce its paper waste. By positioning digital signage screens throughout your facilities, you can employ a far-reaching corporate communications strategy and experience a stunning growth in efficiency, training, and productivity!
Go To Post >
---
Categories:
Digital Signage Technology
|
Miscellaneous
|
by Christine
Posted on 01/20 at 04:31 PM
---
---
UCView Content Store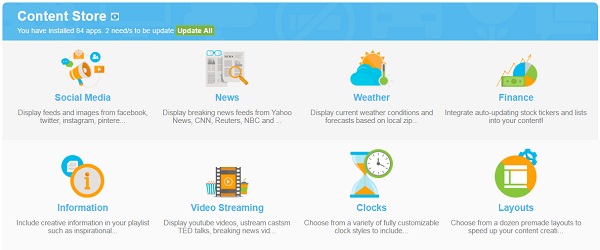 UCView unveiled a new look to their Content Store (available via Portal) with over a hundred apps to choose from. The majority of the eye-catching apps are available for free and greatly enhances the look and feel of your digital signage solution.
Microsite Templates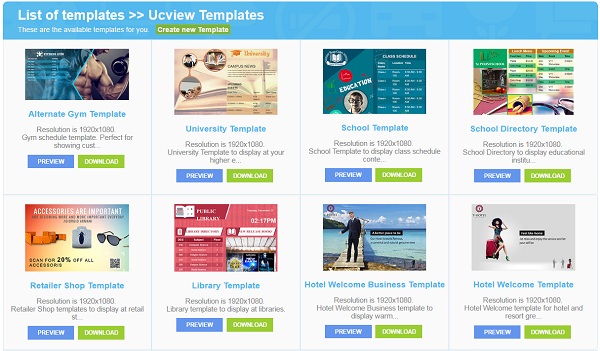 Microsite Templates are now accessible via Portal. Select from multiple attention-grabbing templates to enhance your digital signage content or upload your own.
Dropbox Support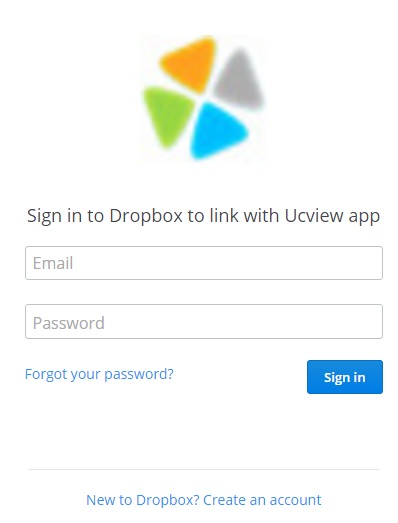 The Dropbox functionality, which is accessible in the Cloud Storage module, allows for you to upload and publish any content stored on your company's Dropbox account. View a quick video tutorial on how to use the Dropbox feature here
Go To Post >
---
Categories:
News
|
Page 1 of 41 pages
1
2
3
>
Last ›
---