UC

View Blog Entries

by Alex

Posted on 10/17 at 01:29 PM
---
---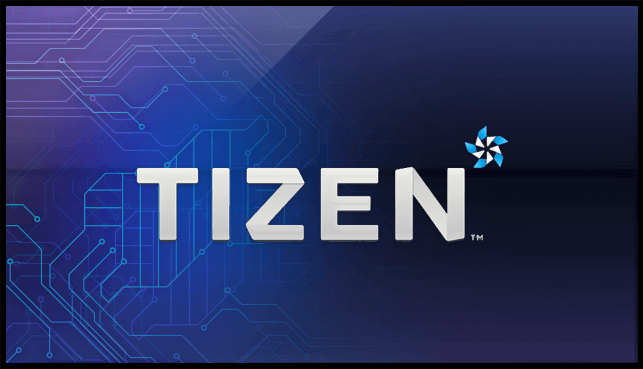 UCView has been working closely with Samsung to bring the most cutting edge features of UCView's software to a fourth-generation Smart Signage Platform (SSSP V4.0) powered by Tizen OS. Previous UCView for SSSP product is now modernized and developed to deliver a much better experience and more satisfaction to the customer. This means now you can stream IPTV directly from any RTP stream to your digital signage screen.
The newest generation of UCView's smart digital solution adopted the principle of embedding the media player and software inside the digital signage display via SoC (system on chip). Samsung was a co-founder of digital signage solutions with its original Smart Signage series a few years ago, and now with a faster hardware, Tlzen cross-platform operating system and fourth-generation smart displays, the bar is being raised even higher. New SSSP4.0 platform delivers upgraded graphics engine, increase in animation performance by 3 times compared to previous SSSP solutions, making SoC media players fully match PC based ones.
The new UCView virtual player app delivers many features like seamless video playlist, transparent image layering, multi-zone layouts, automated remote firmware updates, automated remote application updates, playback of up to two full HD videos, support for UCView Widget Development Framework and UCView Web Triggers which allow content triggering through UCView API. With an SSSP4.0, customers will benefit from much quicker updates, and the improved support of HTML5 APIs.
SoC has basically become a mainstream. It is built into the majority of commercial displays, and it is just a matter of time when it will be considered a standard. SoC and Tlzen are here to stay, and just like that, SoC players are becoming a legitimate alternative to all the PC based players. Do not hesitate, go head to head with new possibilities.
Go To Post >
---
Categories:
News
|
by Guy Avital
Posted on 10/11 at 04:24 PM
---
---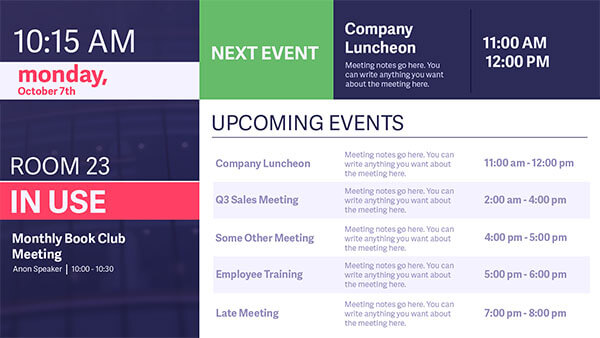 If you are looking for a digital signage Calendar Widget that's easy to use, and looks exactly like you want – don't look any further, you found the right one.
UCView launched a digital signage widget with an intuitive interface which makes its usage very simple and therefore suitable for most users. It is now very easy to use and apply any type of template for Room Calendar or events list displays, and its looks can be customized with a variety of HTML5 based templates. This newly created widget also allows integration with Google and Microsoft Office 365 Calendars, which is a must these days. It allows people and room calendars to be shown both in a zone on API supported SoC Displays and Players, and in full screen.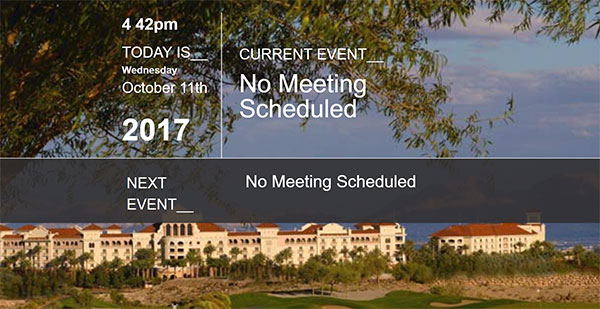 Every company can make use for this feature, especially if they want to display their calendars on wall displays in their receptions or outside of their offices. This app allows the user to choose the Google Calendar or the one from the Microsoft Office package, by simply connecting to their account and choosing the room/person and the template they want to use and publish it to their digital signage displays.
Very useful for hotels, meeting rooms, etc. this app doesn't only display the information needed, it also uses an integrated intelligence to change the Calendar Widget based on that information. For example, the background color of the widget will change according to the availability of the room it's connected to. The users can explore all the different options and play with the app until they get exactly what they are looking for – and it is free!
If you want to be up-to-date and show off the latest technology outbreaks, you should definitely use this amazing app. Not only does it allow the user to use both Google and Microsoft Office 356 information in the same feature, it has a trendy look and a great way of displaying all the necessary information. It will adapt to any changes that are made in the calendar and use its intuitive interface to match the needs of the company that is using it.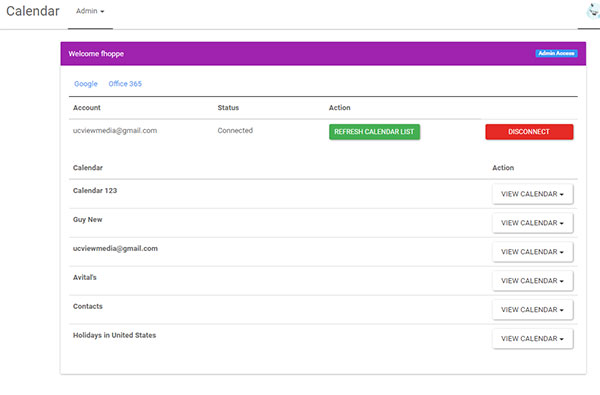 Make sure to stand out among your competition with this cool way of integrating your calendars with a great digital signage widget that matches all your needs. It is colorful and easy to use, will show the important information that you need and allow you to choose from lots of templates that will match your business. Whether you are a manager of a hotel or a business owner of any kind, the UCView feature will give you the opportunity to ease your appointment-making procedure and let everyone know when and where events are happening. It is an absolute must-have and will help your team work as a well-oiled machine!
Go To Post >
---
Categories:
News
|
by Guy Avital
Posted on 10/10 at 10:48 AM
---
---
UCView makes it super-easy to spread the word about possible dangers in big places. Take a look at a new app that could save many lives.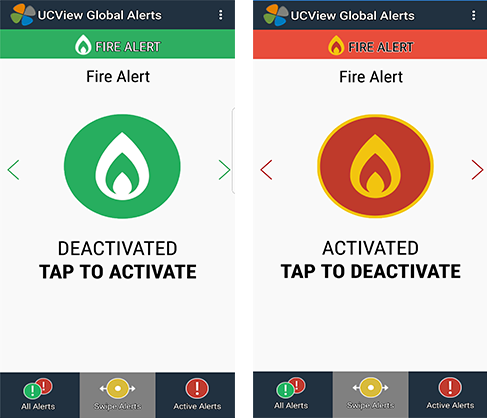 Most people have mobile phones, laptops, tablets, everyone is online, we are all connected to a network most of the day, but that doesn't help that much when emergency situations happened. People in the past didn't think about it that much, but today, when cards have changed and threats are behind every corner, we have started thinking about ways to overpass them. In this time of information, it is crucial to have the right ones at the right time. There are a lot of glitches that still occur when trouble comes, but they are about to disappear.
Meet a new app that uses digital signage to easily solve this problem. UCView Global Alerts is an application made for Android and iOS, which makes all this possible. Its capability of connecting to UCView servers or UCView Cloud SAAS allows for emergency information to be broadcasted on all of the displays, or just some groups of them, depending upon the importance of the information. This can be done in a matter of seconds, by a simple press of a button in the app. You can activate the warning or an alert, and the usual message on the displays will be replaced by a warning.
Global Alert is very simple to use and quick to respond, which puts it in the first line of defense when emergencies happen. This handy tool is especially useful in corporate building, campuses… all in all, places with a lot of people in a space where a lot of damage can be done.
So how does this work in real life? It's pretty amazing, actually: imagine a situation in which a campus security guard spots a problematic situation. It would probably take at least a few minutes to get the word out to his immediate surroundings, and even more time to spread it to all the people that are at a possible risk. Now, with Global Alerts, he can inform the entire campus about a threat with just one press of a button in the app. All the displays can show that message and warn everybody.
Everything in the app is automatic and the network operators don't have to be in their usual workplace, they can broadcast a mass emergency alert using a handheld device, API or remote computer. Global Alerts also allows for text, video, and sound to be implemented into alerts, so it can make them more effective or easier to spot.
This UCView app is a real problem solver. Making sure the word about danger gets to many people at once has never been so easy. With a simple interface and a fast response time, it is a life saver that is a must under all circumstances.
Go To Post >
---
Categories:
News
|
by Alex
Posted on 09/25 at 10:35 AM
---
---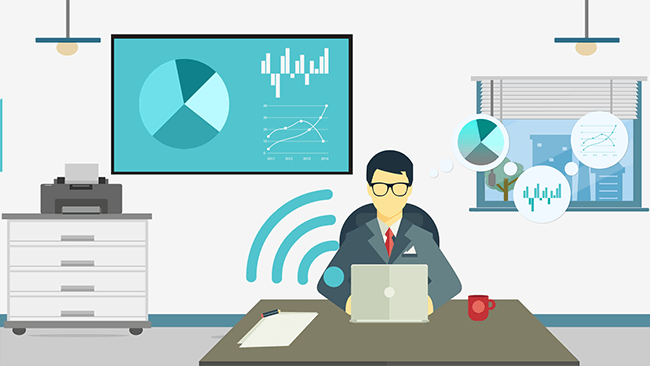 Data visualization and digital signage are a match made in heaven. When combined, the two concepts bring "Big Picture" data visualization to a targeted audience anywhere, at anytime. This is why a new partnership between UCView and Looker is an exciting new step in innovating signage technology.
Looker is a complete data platform that offers data analytics and business insights to every department and easily integrates into applications to get data directly into the decision-making process.
Now, with the Looker Plugin API in UCView's CMS, our mutual customers can directly integrate data visualization from the Looker platform into their digital signage playlists. This provides a great tool for data analysis, motivation and fostering relevant discussion. Relevant statistical data can now be quickly displayed on screens in places such as corporate board meetings, college campuses, metro stations, government offices. Data trends can be quickly shared and analyzed with the goal of informing or even motivating your audience using an attractive visual platform.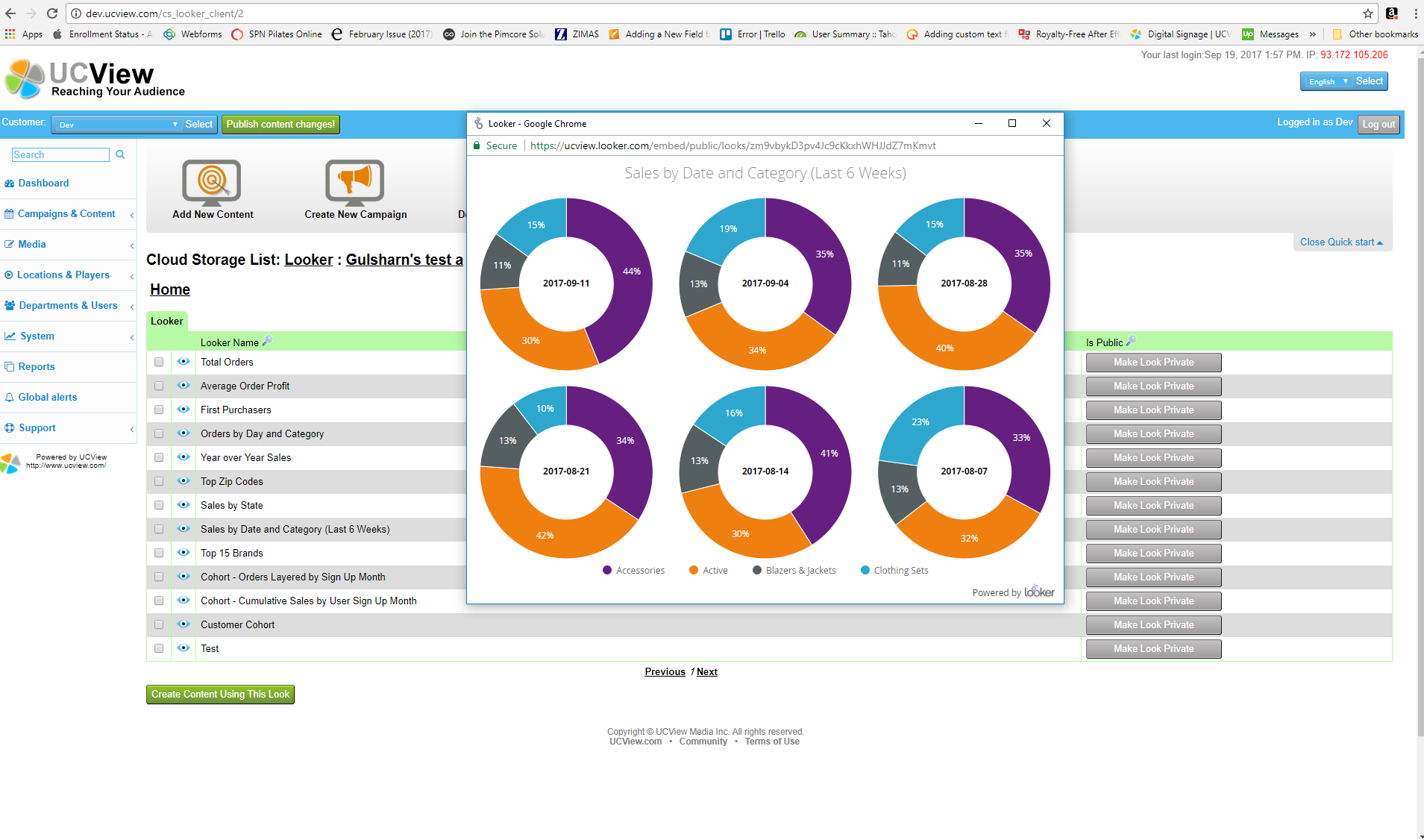 Data visualization combined with a dynamic medium of digital signage means that you can take 'big picture' data and make it resonate with your audience. For example, a company can display their monthly sales performance statistics along with training videos, announcements and other live data - all visualized nicely on a single screen from different sources.
Beyond Traditional Signage
UCView even goes beyond the regular applications of digital signage by allowing its customers to send signage playlists to mobile devices of relevant users. UCView's customers are not just limited to large displays when it comes to disseminating data to their audience. Things like training courses, promotional announcements and now Looker data can be viewed easily on workers mobile devices no matter where they are.
As UCVIew continues to provide industry leading digital signage software and features, we are always in search of the best possible solutions for our customers and we are happy to offer Looker as our newest partner in advancing our customers to the next level.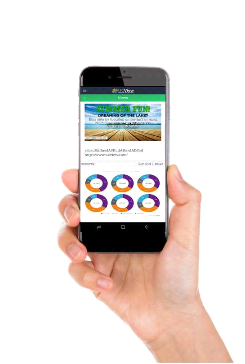 If you're interested in learning more, check out a free demo of Looker!
Go To Post >
---
Categories:
News
|
by Christine
Posted on 08/11 at 04:36 PM
---
---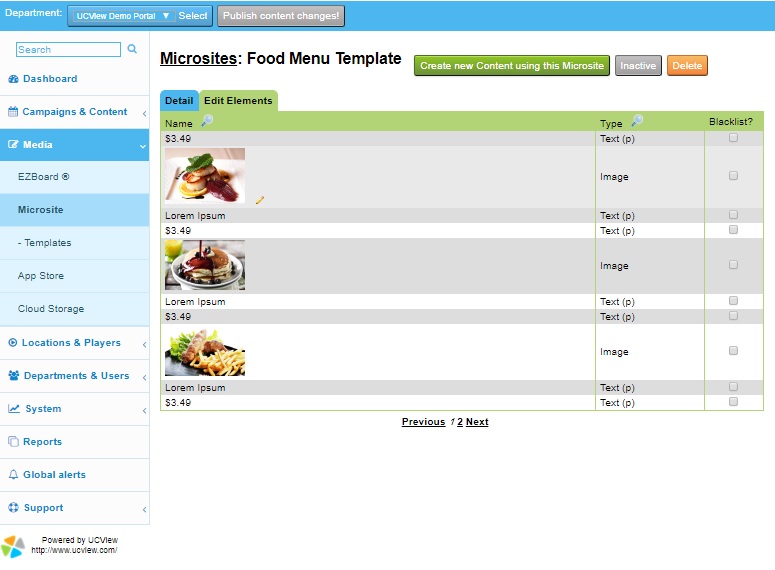 UCView launched an upgraded version of Microsite. This intuitive software solution offers you a more user-friendly experience. You can use Microsite in its traditional format by quickly uploading a zip file with any HTML template to UCView's content management system or take advantage of its many ready-to-use templates fit for any industry. After uploading content, you can modify the HTML and CSS code, images, and more directly through the UCView Portal on Microsite and then select Save. This can be done by using a UCView Microsite template or your own uploaded template. By selecting the new Edit Elements tab, you can make edits directly to the template itself, including any text and images. This is a simple, yet practical feature for any user that's unfamiliar with how to code. Once your template is uploaded and ready to be published, you can select for it to be assigned to a Campaign & Playing Location, make last minute adjustments to its duration, and then publish your content to reach your audience.
Go To Post >
---
Categories:
News
|
Features
|
by Christine
Posted on 07/27 at 03:13 PM
---
---
UCView launched another series of digital signage software news content for your viewers. Display the latest news stories from The Verge, Breitbart News, Google News, MTV News, BuzzFeed News, and Financial Times.


The Verge: The Verge was founded in 2011 and covers the latest news in technology, science, art, and culture. This free digital signage content is great for targeting your mainstream viewers. This app can be tailored to fit the color scheme of your organization.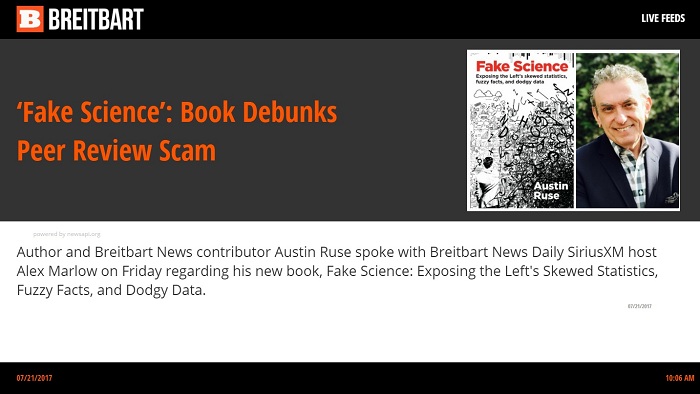 Breitbart: Breitbart is a news and opinion website providing continuously updated headlines to top news and analysis sources. This free digital signage content is great for displaying in corporate lobbies and break rooms. This app can be tailored to fit the color scheme of your organization.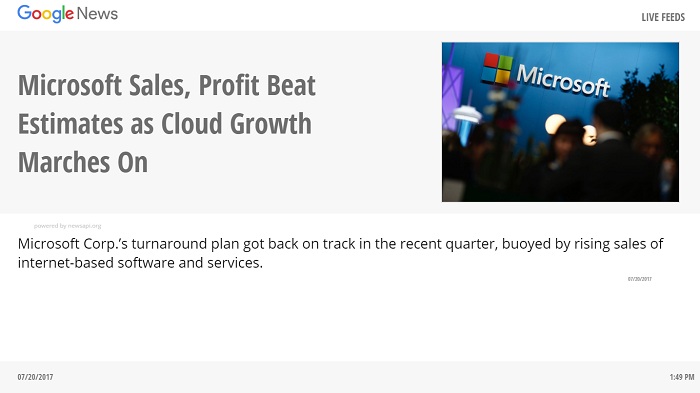 Google News: Google News is a free news aggregator provided and operated by Google, selecting news from thousands of news websites. This free digital signage content is perfect to use in corporate and educational settings. This app can be tailored to fit the color scheme of your organization.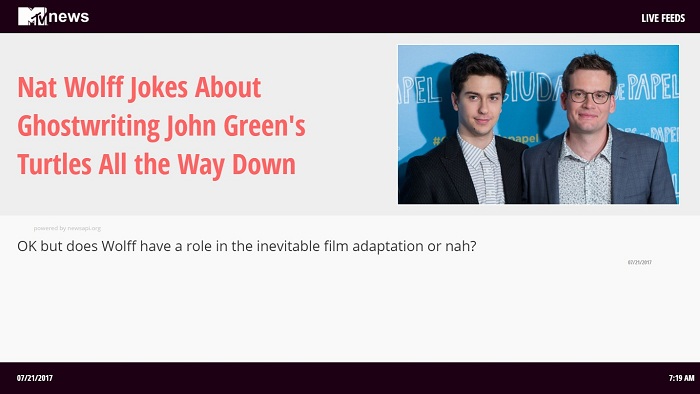 MTV News: MTV is the ultimate news source for music, celebrity, entertainment, movies, and current events on the web. This free digital signage content is ideal to use in a university lounge room or within a fashionable retail store. This app can be tailored to fit the color scheme of your organization.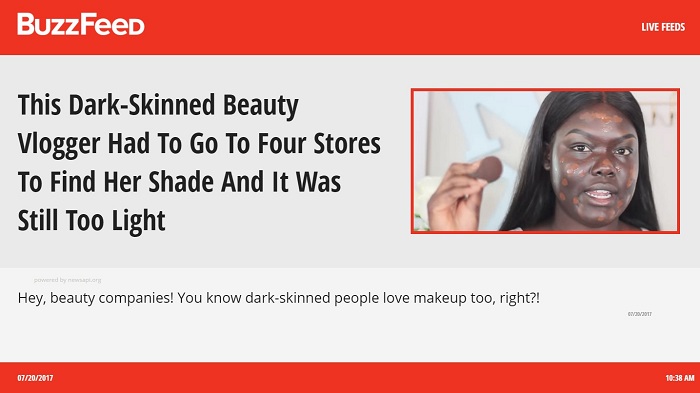 BuzzFeed: BuzzFeed displays breaking news, vital journalism, quizzes, videos, celeb news, tasty food videos, recipes, DIY hacks, and trending buzz going on throughout the U.S. The free digital signage content is ideal for targeting your trendy viewers. This app can be tailored to fit the color scheme of your organization.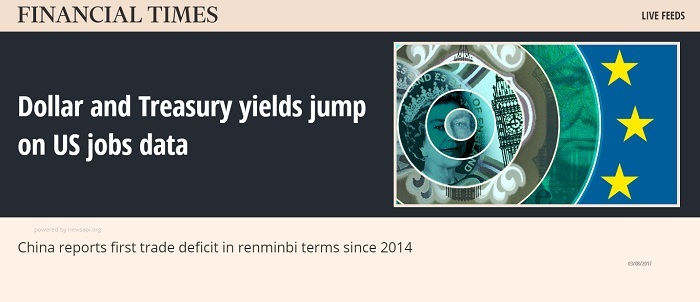 Financial Times: Financial Times offers the latest breaking news stories on finance, politics, business, and more. This free digital signage content is ideal to use in all types of industries, including accounting or business/finance institutions. This app can be tailored to fit the color scheme of your organization.
Go To Post >
---
Categories:
App Store
|
News
|
by Christine
Posted on 07/14 at 02:11 PM
---
---
UCView launched a series of ready to install news-related content in its
Digital Signage App Store
. You can now display high-definition live feeds from
IGN
,
TIME
,
Bloomberg News
, and
The New York Times
.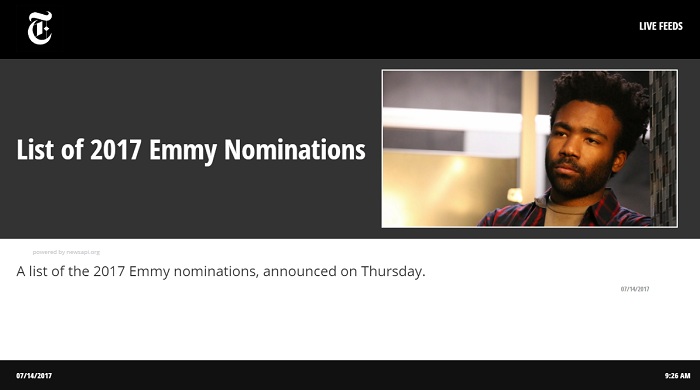 The New York Times: The New York Times is a highly popular American newspaper which was founded and circulated daily in New York City. This free digital signage software app is ideal for viewers who want to receive the hottest news updates on events and occurrences in the U.S. This digital signage app can be tailored to fit the theme of your organization.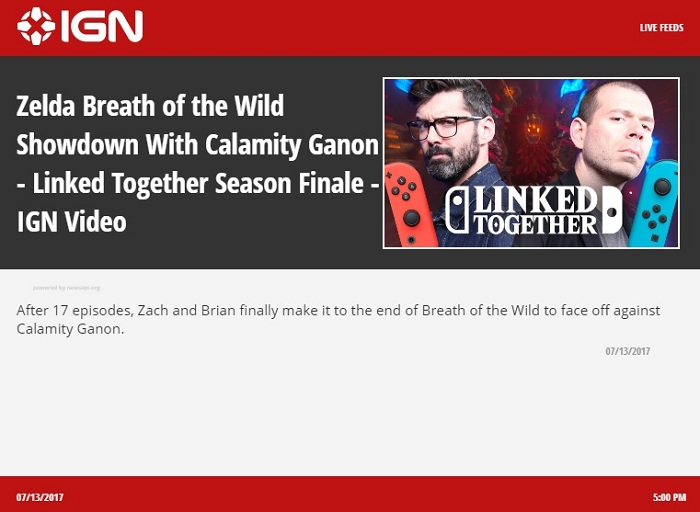 IGN: IGN is a popular American website featuring the latest video game and entertainment media news. This free digital signage software content is ideal to display for gamer and movie buff viewers. This digital signage app can be tailored to fit the theme of your organization.
TIME: TIME is a highly popular American weekly news magazine with up to 20 million U.S. subscribers. TIME features special editions, such as its annual "Person of the Year" and TIME's 100 most influential people of the year. You can now display free digital signage content from this popular news source for your newsworthy viewers. This digital signage app can be tailored to fit the theme of your organization.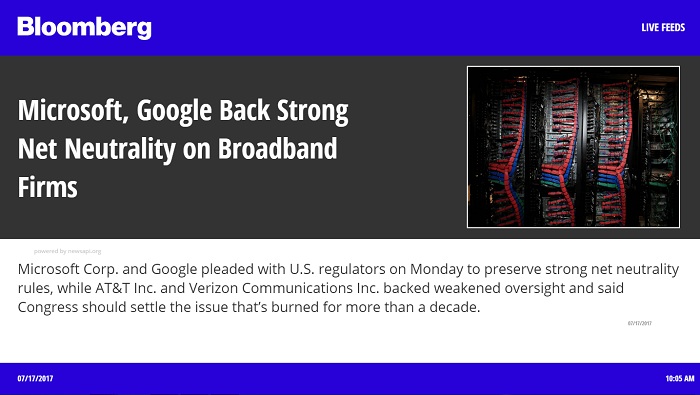 Bloomberg News: Bloomberg News is a popular international news agency based in the U.S. This free digital signage software app delivers business and market news, data, analysis, and the latest news stories form Businessweek and Bloomberg News. This app is ideal for use in financial or corporate environments. The digital signage app can also be tailored to fit the theme of your organization.
Go To Post >
---
Categories:
App Store
|
News
|
by Christine
Posted on 07/07 at 11:14 AM
---
---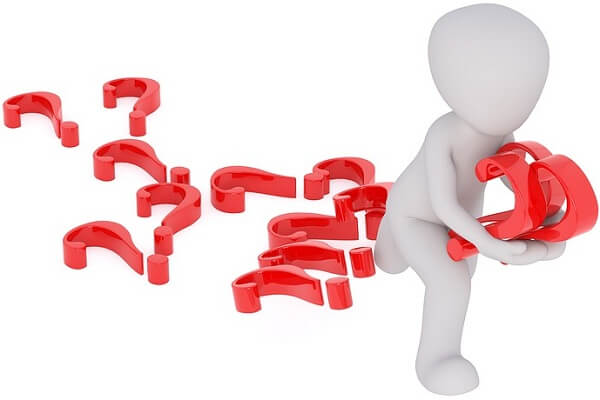 UCView is pleased to announce that we have extended our technical support hours to accommodate our clients on the East Coast!

Beginning July 10th, our technical support team will be available Monday through Friday from 10:00am – 8:00pm Eastern Standard Time via phone, email, chat, and support ticket.

For assistance, please call our toll-free phone number at 877-828-4399 or chat with a technician via Portal. If you would like to fill out a support ticket, please go to Open Support Ticket and a technician will promptly assist you with any questions.
Go To Post >
---
Categories:
News
|
Miscellaneous
|
by Christine
Posted on 06/28 at 03:43 PM
---
---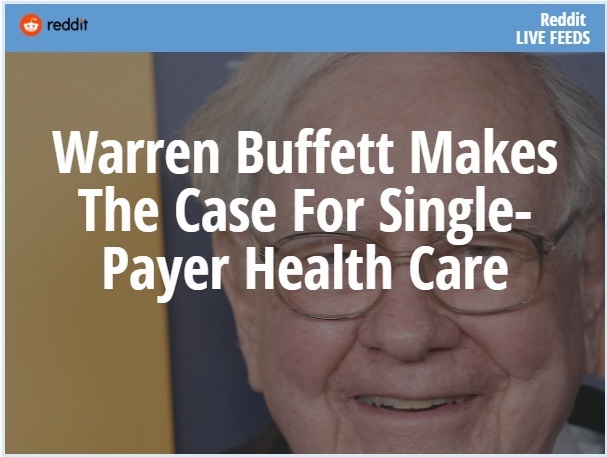 UCView just launched Reddit Feed digital signage content in its App Store. Reddit is a highly popular social news and media aggregation, web content rating, and discussion website. Members of the Reddit community can submit content, such as text or images, which can then be upvoted based on its popularity. Submissions with the most upvotes will appear on the front page of Reddit. This free digital signage content is customizable, enabling for you to manage the time interval between feeds as well as modify the Reddit News color scheme. Popular among young adults, this digital signage software content is ideal for education institutions and lively corporate environments.
Go To Post >
---
Categories:
App Store
|
News
|
by Christine
Posted on 06/23 at 03:22 PM
---
---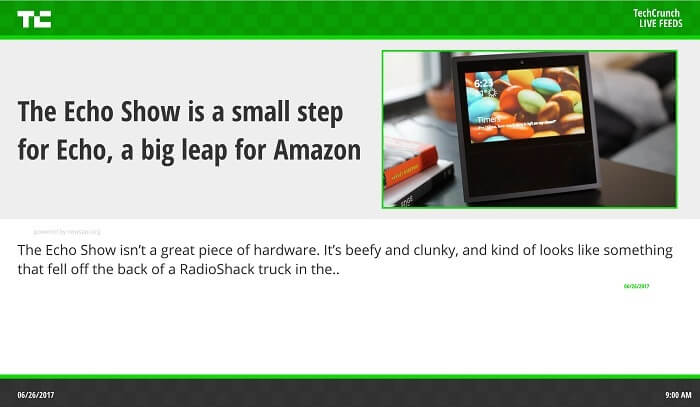 UCView launched the TechCrunch digital signage app to keep tech-savvy viewers informed on the latest news in technology. TechCrunch is an online publisher of technology industry news. It covers the business side of technology, breaking news, up-and-coming trends, and opinions. This free digital signage software app, now available to install on UCView's app store, is ideal for use in education institutions and tech corporations. Users can also customize the digital signage app in order to reflect the organization's theme and color scheme.
Go To Post >
---
Categories:
App Store
|
News
|
Page 1 of 42 pages
1
2
3
>
Last ›
---