UC

View Blog Entries

by Guy Avital

Posted on 06/06 at 01:41 AM
---
---
The Problem
Increased sales and community exposure demonstrated shortcomings in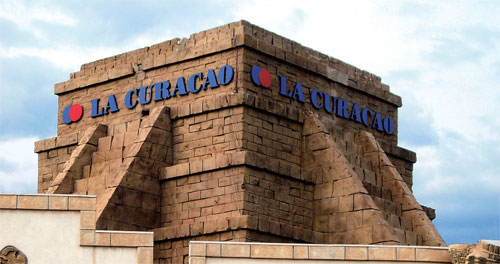 La Curacao's traditional, print media based marketing programs. Every
sale requirement, change in credit terms or variation in retail product
and service cost would require another print media campaign, costing
thousands of dollars and taking weeks to implement. To address this
static limitation, La Curacao began a DVD-based signage system, but
found the system too cumbersome to update effectively with changes at
the store level. It also required specialized IT personnel to create media,
burn it on DVD and install on each media player in the store. They
needed a more flexible and robust solution to their expanding marketing
dilemma.
The Solution
UCView was then called in to implemented a successful, large scale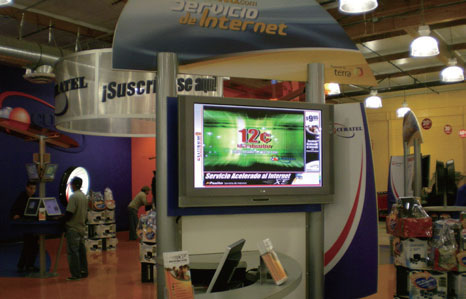 in-store media network that allowed advertisers to interact with their
audience in more dynamic and diverse ways. Our state-of-the art digital
signage was installed in all La Curacao stores, totalling over 300 19"
to 42" monitors at checkout stands, home electronics, prepaid phone,
money transfer and each store. To keep the system running reliably
with minimal effort, La Curacao chose UCView's hosted option.
Now, static print ads and slow DVD media updating have been replaced
with a web-server based application that can control each monitor at
each section of each store. Different locations can run their own advertising
campaigns, update money transfer rates, credit terms and internet
access rates in a moment and completely redesign each campaign
rapidly and without expensive IT implementation issues. Plus, when
another store is built, running existing campaigns (or creating new
ones) is a simple matter of installing UCView Smart Media Players and
monitors, logging in to our web-based administration tool, adding the
new displays and sending campaign content to each monitor as needed.
Because their media was hosted at UCView's server farm, no additional
set up was required.
Campaign Campaign
Duration
Loop time 15 second 30 second
Bronze 1 month 10 minutes $7000/Month $14000/Month
Silver 3 month 10 minutes $6300/Month $12600/Month
Gold 6 months 10 minutes $5950/Month $11900/Month
Platinum 1 year 10 minutes $5250/Month $10500/Month
The UCView Digital Signage System has given La Curacao the ability to
target messages directly to shoppers where marketing information
makes its biggest impact. Favorable first impressions from shoppers,
along with careful administration of ad campaigns, has increased sales
and accelerated expansion for this major player in the department store
industry. And every time La Curacao expands, UCView will be right there,
ready to provide seamless upgrading integration of all of their digital signage
needs. UCView has specifically designed systems for virtually every industry,
in both hosted and non-hosted configurations. We have helped many
companies of various sizes get the most out of their targeted marketing
needs. To find out how UCView can expand your business or organization,
contact our sales department today.
Go To Post >
---
Categories:
News
|
Digital Signage Technology
|
Behind the Scenes
|
Case Studies
|
---