Digital Signage Systems - Utilizing an Innovative Technology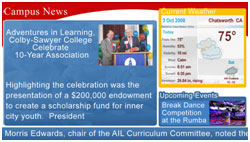 The world in which we live is constantly bombarded with new technology. Some seem to only be intrusive and unnecessary. Digital signage systems are not one of these. It is an innovative way to display a variety of information in various applications. From advertising to education, digital signage is becoming an extremely important part of getting crucial information to people quickly. Whether you are trying to find a more effective way to advertise or you hope to improve the communication within a school or office, consider investing in this important new technology. It is truly changing the way we communicate with students, clients and employees.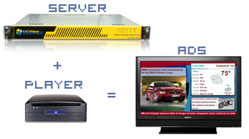 On the outset, such technology was expensive. Today, however, with the changes and advances constantly seen in technology, digital signage systems have become accessible to retailers, educators and others hoping to expand their name and influence. The ability to present a wide range of content in various formats at an affordable price is proving to be a great benefit. The lower costs of this extremely valuable source of advertising are sure to increase your revenue to the point where it pays for itself. The ability to give announcements and make promotions as they happen is irreplaceable when it comes to advertising and effective communication.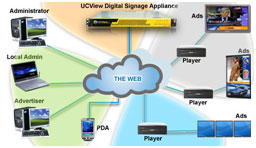 A network of electronic devices, whether they are plasma screens, electronic signs, or scrolling message boards, is controlled by a single digital signage system at a central location. This setup allows for easy addition, removal or material editing to take place. Imagine being able to replace those outdated, unreadable bulletin boards with modern digital signage systems. Never again will outdated information still be posted, for this comes across as very unprofessional, the last thing you want to convey in your advertising.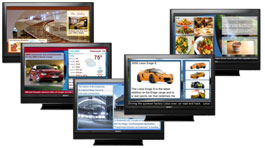 digital media is a technology that is really taking off now that the prices of integrating a system have come down. Whether your goal is better advertising for your product or increasing effectiveness of communication within a school or workplace, adopting a digital signage system is for you. Once you have the system, services are available to assist you in coming up with how you may wish to advertise or communicate using the screen media. From the early creative process to implementation to continually updating information, digital signage service professionals can help you make the most out of your investment. To reach your system's potential, look into a service that suits you needs the best today.