UC

View Blog Entries

by Guy Avital

Posted on 04/28 at 04:05 PM
---
---
In our quest to further expand the capabilities of the UCView content management platform, we have recently released a new feature for EZBoard – the ability to animate your content. This new addition sets your text, image, and Flash (.swf) files in motion, giving you the ability to make your content enter and exit the screen in a number of ways. Your digital signage content no longer has to stay glued onto the screen, and you can even create animated sequences with images without using Flash.
As is always the case with EZBoard, using this new feature is a breeze. Once you have an idea of what you want to do with your display, the creation and design process takes mere minutes. The animation feature's highlights include:
Design and Style
- Create content that glides, bounces, or stretches as it enters the screen
- Control whether you want a segment to leave the screen or stay after it appears
- Make content fade in and out or grow and shrink instead of simply popping up and disappearing
- Make multiple combinations for your content's entrance and exit to create the best presentation for your messages
Timing is Everything
- Specify when each segment enters and exits the screen
- Determine the amount of time each segment spends on the screen
- Control animation timing down to milliseconds for maximum flexibility
The attached video is just a small sample of what you can do with this new animation feature. It was created in just a couple of minutes using EZBoard.

If you are already using the UCView content management platform, you can find the controls for animation on the bottom of any expanded Active Field in EZBoard. If you are new to UCView Media and would like to learn more about this or any other feature of our platform, contact us to request a free demo.
Go To Post >
---
Categories:
News
|
Features
|
by Guy Avital
Posted on 04/22 at 11:29 AM
---
---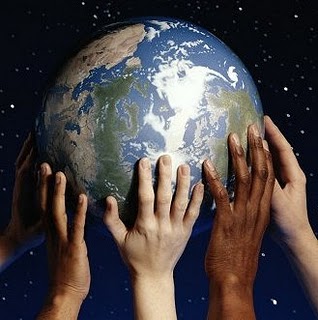 The color green has been associated with many negative things in the last couple of millennia. Shakespeare referred to it as the color symbolic of envy. Some spiritually faithful folks will tell you that man's love of money (the formerly-green dollar bills) is the root of many evils. We even turn green when we get sick. Yet despite centuries of negative associations, the efforts of the environmentally-conscious have made green the hip new thing within the last decade. Somewhere along the way, the green theme has also become big business. As is the case with all celebrated holidays, Earth Day has become less about the cause and more about the money. Most corporate giants across all industries have capitalized on this trend, a common pattern of painting genuine concern for social issues.
So let's take this opportunity today and insert a shameless plug for our industry. We can help you save entire forests by replacing print communication with digital screen communication. That is the honest-to-God truth.
Save a tree. Ditch the paper. Deploy a screen.
Go To Post >
---
Categories:
Miscellaneous
|
by Guy Avital
Posted on 04/21 at 01:14 PM
---
---
We are happy to announce to our partners in Canada, France and South America that the UCView platform now offers support for French and Spanish languages for the Yahoo! Weather module. This recent addition to our content management software is another step towards meeting our clients' growing list of demands worldwide. As one of the most popular features on display networks, the weather module brings the city/location name, current local weather conditions in the area, and a graphic icon depicting current conditions.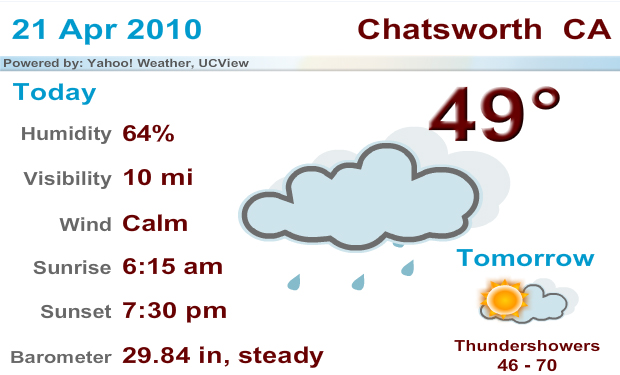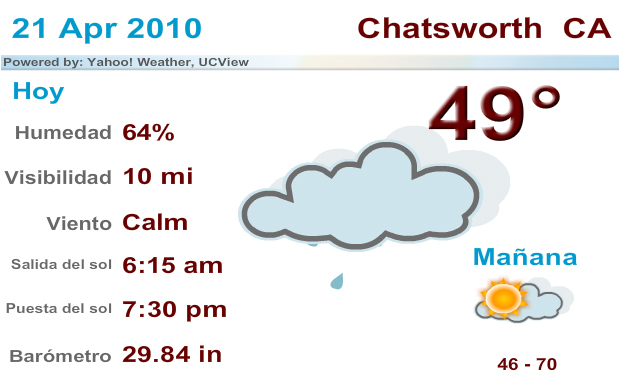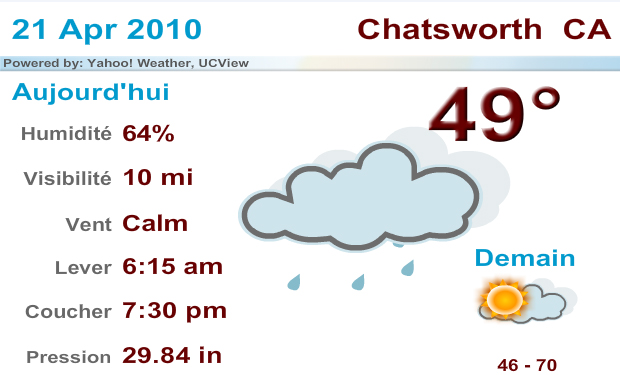 Go To Post >
---
Categories:
News
|
Features
|
by Guy Avital
Posted on 04/16 at 03:09 PM
---
---
We would like to welcome Interactive Digital TV to our family of partners. The digital video network operating out of Madison, Connecticut, has installed UCView Media-powered pumptops across their network of gas stations in the Northeast. Pumptop technology brings digital signage content in the form of news, entertainment as well as advertisements from local sponsors to viewers as they fill up their gas tanks.

Click here to visit IDTV's website.
Go To Post >
---
Categories:
News
|
by Guy Avital
Posted on 04/13 at 11:30 AM
---
---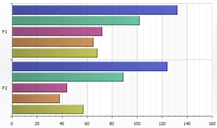 Nielsen, the global leader in marketing and media information, has released the first quarterly report that measured the audience reach of digital place-based advertising networks. The "Fourth Screen Network Audience Report" measured ad exposures of ten digital out of home networks that included venues such as movie theaters, bars, gyms, hotels and gas stations. Overall, the report finds that digital out of home networks reach 237 million viewers monthly, with 50% reaching the 18-34 demographic. This marks the first time ever that a legitimate authoritative source has measured the digital video ad exposure. Now advertisers have the numbers to see how digital out of home networks compare with the other three screen networks - television, internet and mobile.
This is another significant step towards creating a fruitful relationship between advertisers and the digital signage industry. U.S. advertisers have long been leery of investing significant resources into running campaigns on DOOH networks, but when presented with numbers that show digital displays either match or trump the reach of traditional outlets, it will be impossible for them to continue to ignore the potential of digital networks. The numbers presented might not be proof of efficiency for digital advertising, but that's not exactly what the digital out of home networks are constructed for. Digital networks' job is to provide screens that reach audiences outside of their homes, while the advertisers' job is to bring creative content that will move the audiences to desired action. Judging by this report, it's clear that digital screens are performing their job quite well. It is up to the advertisers to expand their strategy and realize greater campaign efficiency with digital advertising.
To read the official Nielsen press release, click here.
Go To Post >
---
Categories:
News
|
---