UC

View Blog Entries

by Guy Avital

Posted on 12/28 at 11:15 AM
---
---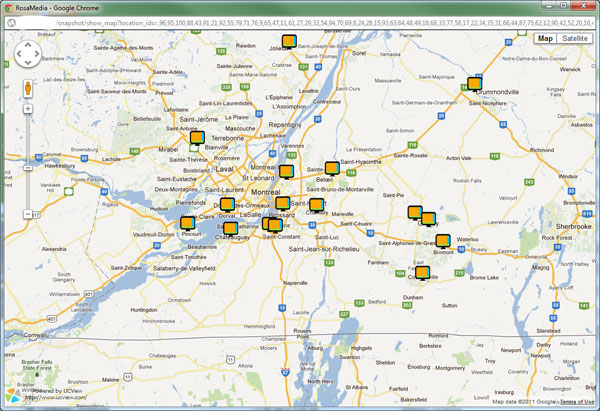 We've taken Google maps to the next level! As long as you have Web access, you can check out where your displays are located anytime from anywhere with our new interactive Google Map View feature. This powerful tool allows for network owners and location managers to view the locations of all current digital ads ensuring real-time accuracy. Network and location updates shown on UCView's innovative new feature enables you to dynamically display your display locations on interactive map and display them on your website with a few simple clicks in just seconds. Simply go to the "Location and Displays" section under your account and click on the new button "Map View" to get started.
Go To Post >
---
Categories:
News
|
Features
|
How to Knowledge
|
New Products
|
by Guy Avital
Posted on 12/13 at 09:42 AM
---
---
Tap into the full power of UCView with content apps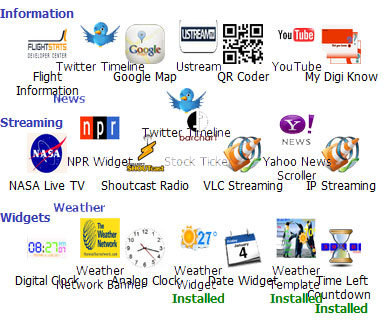 For the first time, resellers using UCView SaaS - the Software as a Service solution for small and emerging digital signage network - can access many apps that enhance their displays.
Digital signage Resellers like you choose UCView SaaS because you want the versatility and flexibility of the UCView platform without the need to host your own digital signage server or work maintain the environment. In other words, you want the flexibility, simplicity, and confidence provided by UCView in the cloud.


The New UCView SaaS delivers on these key benefits:
Flexibility: UCView Digital Signage Content Store enables you to customize and enhance every area of your display, integrate with other digital signage content providers, setup organization department and users, schedule and distribute your content securely and more.
Simplicity: The new UCView software enables you to activate many of these digital signage content apps with just a few clicks.
Confidence: "Trusted digital signage content apps" let you know that UCView has reviewed the apps and found that it meets or exceeds specifications for security and performance, and that the content apps comes from a trusted developer who has agreed to provide regular updates and technical support for the extension.
Go To Post >
---
Categories:
App Store
|
News
|
How to Knowledge
|
Digital Signage Technology
|
by Guy Avital
Posted on 12/05 at 10:47 PM
---
---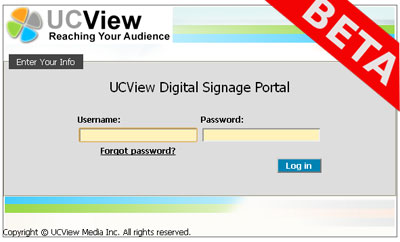 If you notice, our login page has a new option "Beta login" or Portal.ucview.com. This login is a release candidate for UCView version 3.0. We added a lot of exciting features to our new version, so let's list some of these features here.
Multi Language support. We added many languages starting with Spanish, French, German, Italian, Portuguese, and Hebrew.
Enterprise Level Filter for campaigns, ads display, tags and more. This filter feature allows you to filter displayed results by any value, for example: under campaign you can filter all the campaigns which are playing on a specific tag or a location.
Advanced Playlist view. We have a new and improved playlist page which easily displays what is playing on your screens in any specific moment.
Improve EZBoard Features. We added functionality and ease of use to our EZBoard, like loop animation, Buttons effects for Interactivity and more.
Global View Improvement. Sort and display snapshot of your entire network displays or by specific criteria.
Player OS selection. Chose between players operating system and manage your player easily even if you have mixed players operating system on your network.
Reports: Display your ads impression and export to excel with one click of a button.
Improve Content Store with many more apps and dynamic apps management console.
Go To Post >
---
Categories:
News
|
---