UC

View Blog Entries

by Christine

Posted on 05/01 at 02:57 PM
---
---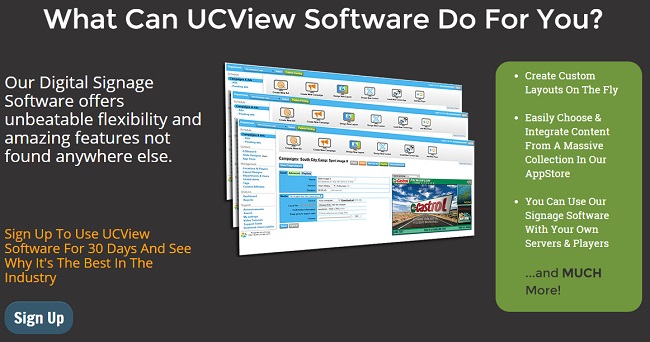 UCView now provides a much more user-friendly toolbar for those who want to smoothly navigate throughout the website. Included with this update is a Starter Package page that offers an out of the box solution for your digital signage display. The Starter Package removes the complicated process of purchasing extra software, server, or SaaS, and provides you with just one simple unit with a built-in CMS that does it all. The simple two step process shows you just how easy it is to connect as well as manage the standalone device for an optimal and customizable digital signage network. In addition, consumers can directly select which products they need for their business and read all about its features and specs. Our new Digital Signage Software page also shows you just how easy it is to implement and deploy content throughout your displays. Need extra help with learning our software? Select from a wide variety of video tutorials that will help you get started. Need content to get your digital signage up and running? We offer the world's largest selection of digital signage apps available at little to no cost. UCView helps you achieve your business goals by simplifying the process and offering you the flexibility of running digital signage your way.
Go To Post >
---
Categories:
News
|
Miscellaneous
|
by Christine
Posted on 04/24 at 11:22 AM
---
---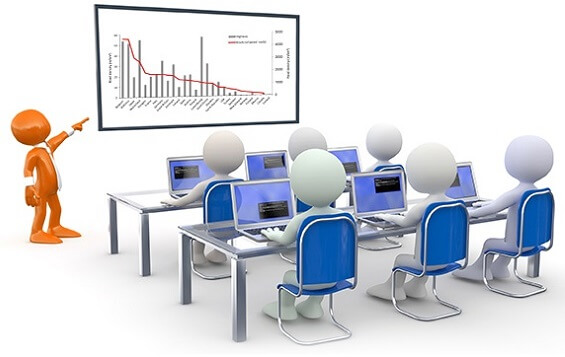 Many digital signage operators are aware that location as well as communication are key factors in reaching your audience. Advertisements play a large role in digital signage and it's crucial that these messages are not only relevant, but are actually being seen by your target audience. What's the point of displaying beautiful graphics and well thought-out complementary messages if it doesn't even catch the eye of your population. Careful digital signage planning is essential for its success.

If you were preparing for an event, such as a wedding or birthday party, you wouldn't want to set everything up on a whim assuming that everything will turn out perfect. The most successful events require careful planning and a lot of thought. The same concept applies with digital signage. Keep in mind about what you are showing and where it's being displayed. Outline your goals and make sure your content to delivery sources make sense. For instance, displaying a warm welcoming message is a great idea for people who are entering a theme park.

Even the largest screens available won't be able to attract your audience if it's displayed too high up towards the ceiling or out of view of you audience. For example, it wouldn't make sense to display a wayfinding map for a department store next to the employee break room. The most appealing displays are either eye-level or slightly above that and make sure it's easy to read. Accessibility is also crucial for those that are shorter or in wheelchairs. If you have an interactive kiosk, it's important for the controls to be accessible at the bottom of the screen.

High traffic areas are great for digital signage displays. It's vital that you have the appropriate equipment in place in order set up a screen. It's important to place these screens in areas where a large number of people tend to walk by or are gathered. These areas will generate the most interest. It's also important for these screens to be in an area where people are not typically in a rush and have time to view the content. Waiting rooms and the information desk are great places to operate content.

Not all digital signage displays need to be large. Screensavers on computers can also display digital signage content. This is great concept for a school's computer lab or within the campus library. It's important to make sure that these messages are much more concise and to the point. Small displays can be implemented in order to display full-screen ads to a specific audience.

It's important to stay in reach of your targeted population. A well planned out digital signage network will drive the biggest interest and generate the most success.
Go To Post >
---
Categories:
News
|
Miscellaneous
|
by Christine
Posted on 04/10 at 03:11 PM
---
---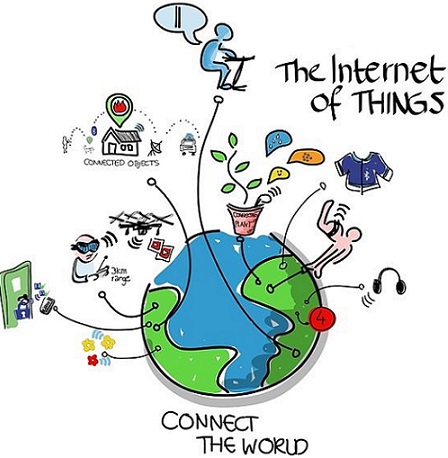 The Internet of Things is an innovative concept that's changing how we live our everyday lives. It interconnects technology with the everyday objects we use. These objects consist of software and network connectivity that allows for them to deliver and receive data.

With the majority of the population today using smart phones, mobile technology has shaped the why we interact with one another. Current devices we use are capable of syncing with mobile phones and computers. Similarly,digital signage is starting to become a part of our everyday lives by immersing people with smart technology outside of the home. The world is moving at a rapid pace and industries need to keep up to date in order to run an effective business. The digital signage industry is constantly evolving to meet the advertisement needs of these businesses. It is capable of transmitting data in real-time and delivering information that pertains to the interests of their targeted populations. It not only keeps businesses up to date, but it makes things simpler. It's much easier to now plan, schedule, measure, and publish content on a wide-scale basis. Even the linkage between out of home and mobile technology has grown significantly over the years. Users are capable of delivering content to their screens with a mobile device and it increases interactivity between the business and the consumer. The connection between multiple devices and everyday objects is expected to increase significantly over the years and drive communication to a whole new level.
Go To Post >
---
Categories:
News
|
Miscellaneous
|
by Christine
Posted on 04/07 at 10:53 AM
---
---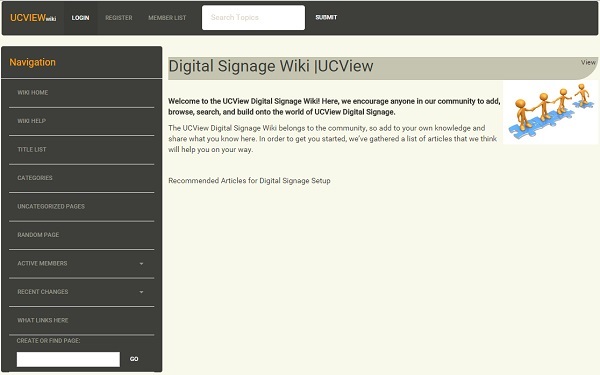 UCView modernized their Wiki page! The UCView Wiki page consists of multiple categories which guides the end-user on how to operate our products and digital signage software. The Wiki page is simple to navigate through and allows for the user to create, edit, or even search for multiple how-to guides created by the UCView team.
Go To Post >
---
Categories:
News
|
How to Knowledge
|
by Christine
Posted on 04/03 at 10:41 AM
---
---
RSS is a convenient web content delivery format that fetches updating content from websites that offer RSS feeds. Media RSS feature is now available under the Campaigns & Ads module. Now, not only can you fetch media content for your ads from online sources but also download and save that content so that it can still be displayed offline. This innovative media feature will allow for you to fetch both videos and images. All you need to do is copy and paste the RSS feed URL in its specified URL field. You can also decide if your content will play one ad per loop or play all. If you bought a digital signage player before the software update, you will receive a notification to upgrade it in order to accommodate this feature. Simplify your digital signage network by offering up-to-the-minute content that's not only relevant to your industry, but your audiences' interests as well.
Go To Post >
---
Categories:
News
|
Features
|
by Christine
Posted on 03/27 at 02:37 PM
---
---
UCView revamped their video tutorials and its webpage! UCView's video tutorials now feature simple and concise instructions for EZBoard Basic, EZBoard Dynamic Data, List of Items, and many more. Videos are an educational and resourceful method for learning how to operate the software, set up units, and communicate those much needed messages for your audience. Take advantage of these free and simple step-by-step instructional videos available for both novice and advanced end-users.
Go To Post >
---
Categories:
News
|
by Christine
Posted on 03/20 at 02:51 PM
---
---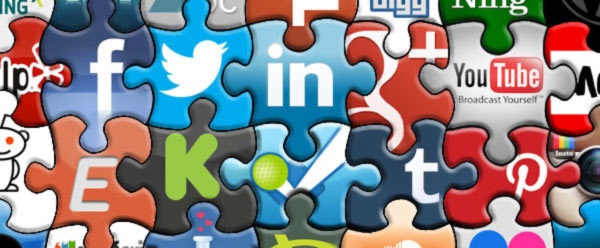 Motion sensors, facial recognition, audience analytics are just a few possibilities digital signage may offer your business. People who have adopted digital signage as their main means of communication have discovered, or are in the process of discovering, its unique manner of attracting, engaging, and connecting with their target population.

However, despite its many advantages and evidence that shows digital signage as being one of the most engaging forms of communication; there many corporations that are still apprehensive about adopting digital signage. These corporations often rely on print advertisement. But unlike digital signage, there is no way of knowing if your print ad is actually effective in targeting your audience. In addition it's extremely costly to design and print static ads.

1) The cost of owning and maintaining a digital signage network is actually a lot lower than many companies think. Companies today are deciding to use digital signage more than ever. Due its emergence, scalability, and long-term use, digital signage is now considered to be one of the most cost-effective forms of communication. In addition, digital signage is extremely easy to install, much like your PC at home.

2) Perhaps a company feels like they do not have the resources available to setup a digital signage display. They may not have an IT department available to run the content they need; however, having an IT team is not necessary to run digital signage. The majority of signage is now cloud-based and free support and updates are included. This removes the necessity of running a server in-house to manage the network. Digital signage is not just a device used within large corporations, it can even found all over small mom-and-pop shops. What makes it even better is that the digital signage software is so simple to navigate through, customize, and publish ads.

3) The majority of the signage products available now include embedded Wi-Fi. This removes the need for complicated wiring and offers hassle-free setup.

4) Social media is a powerful tool which allows for companies to communicate on a much higher level. Almost every company today has a Twitter or Facebook page. You can advertise your social media sites on print, but where is that going to take you. With digital signage you can actually integrate social media feeds right onto the screen. Customers can even use their mobile devices to interact with your company's social media site (Facebook, Twitter, Instagram, etc.) and view their messages in real-time.

5) Digital signage is flexible and can be used across a wide range of applications, not just for large scale corporations. Its small form-factor solution allows for it to be deployed in all sorts of environments, including small start-up companies. Due its added capabilities, such as touch screen technology, there are multiple possibilities that digital signage offers for both small and large businesses.
Go To Post >
---
Categories:
News
|
by Christine
Posted on 03/13 at 02:13 PM
---
---
UCView revamped their digital signage content store webpage. UCView provides their users access to the world's largest digital signage app store with over fifty different apps to choose from. UCView's app store offers practical and unique content that can be used across multiple industries for free or at a very low-price. Users can select apps from various categories, such as Social Media, RSS News, Weather, Finance Data, Information, Streaming TV, and Widgets. Relevant and up to date communication is king for a successful digital signage network, which is why UCView generously offers their users simple to install apps that generate much needed message to their audience in real time. Digital signage software content, such as Instagram or Facebook, allows for businesses to interact and engage with their audience by providing information that's enjoyable to view and relates to their consumers. UCView allows for their users to implement as many state-of-the-art digital signage content as they would like as well as give them the flexibility to customize their apps.
Go To Post >
---
Categories:
App Store
|
News
|
by Christine
Posted on 03/06 at 02:46 PM
---
---

UCView released two new streaming TV apps in their app store: Reuters Video News and CNN Student Video News.

Reuters is the world's largest international news agency. UCView's free digital signage content app allows for you to select and view from various news categories, such as Reuters Breakingviews, business news, entertainment, technology, top news, oddly enough, or newsmaker. In addition, you may also select to view news footage from journalist, Chrystia Freeland.

CNN Student Video News is specifically designed to provide commercial-free daily news programs for middle and high school classrooms. Student News offers students the latest current events and issues shown throughout the world.This free digital signage content app is ideal to use within any classroom setting and can stimulate relevant educational discussions.

These apps also include a scale to gradually adjust the background shade of gray. Reach your audience by providing thought-provoking content that pertains to their interests.
Go To Post >
---
Categories:
News
|
by Christine
Posted on 02/27 at 03:03 PM
---
---

UCView's digital signage software now includes a Playlists tab. This new feature, which allows for network operators to view their playlist order, is available under the Campaigns and Ads module. The Playlists tab will only be accessible after an ad has been created and then saved. After an ad has been saved, the network operator will have the flexibility to preview, shuffle, rearrange, and then save the playing order of their playlist. The network operator can also minimize and expand the playlist to view multiple ads at one time. This new feature allows for network operators to view exactly how their ads will be displayed on screen once it's published.
Go To Post >
---
Categories:
News
|
Features
|
Page 4 of 36 pages
‹ First
<
2
3
4
5
6
>
Last ›
---