UC

View Blog Entries

by Christine

Posted on 06/29 at 02:06 PM
---
---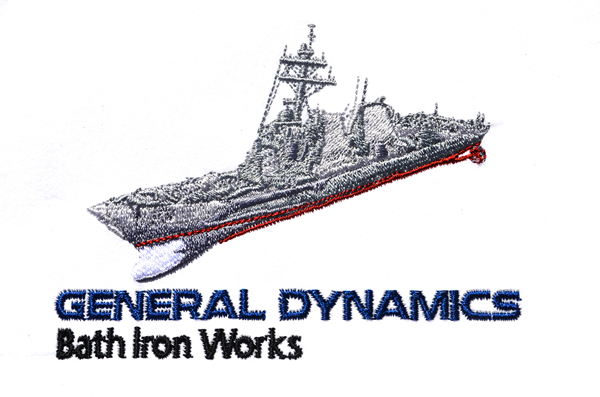 General Dynamics is an aerospace and defense company that provides a wide variety of products and services that caters to business aviation, combat vehicles, weapons systems and munitions, shipbuilding, and communication and information technology systems and solutions. General Dynamics is comprised into four business groups: Aerospace, Combat systems, Information Systems and Technology, and Marine Systems. Bath Iron Works, which is in the Marine Systems sector, provides expert design and precision in building superior surface combatants for the U.S. Navy. UCView exceeded the security requirements needed for installation of digital signage servers within the General Dynamics network ecosystem. We are proud to serve General Dynamics/Bath Iron Works by providing the highest quality digital signage solutions which meet government regulations.General Dynamics/Bath Iron Works offers optimal services in an efficient manner for their customers.
Go To Post >
---
Categories:
News
|
by Christine
Posted on 06/16 at 03:53 PM
---
---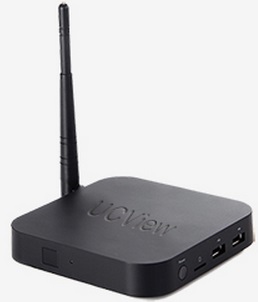 UCView just launched the View Media 20 digital signage player! This small form factor device is ultra portable and can be easily mounted behind a display screen. It can support virtually any media format and is capable of 1920x1080 HD video playback. This optimal player delivers stunning graphics for a flawless viewing experience. The View Media 20 comes with a Windows 8 operating system, however, Ubuntu is optional. It is sold at an ultra affordable price and is reliable enough to handle smooth playback 24/7. This digital signage device is capable of managing and delivering digital signage software that supports the latest development tools. It is ideal for use in small businesses that want a powerful, yet practical device to deliver rich and compelling content for their audience.
Go To Post >
---
Categories:
News
|
New Products
|
by Christine
Posted on 06/12 at 02:09 PM
---
---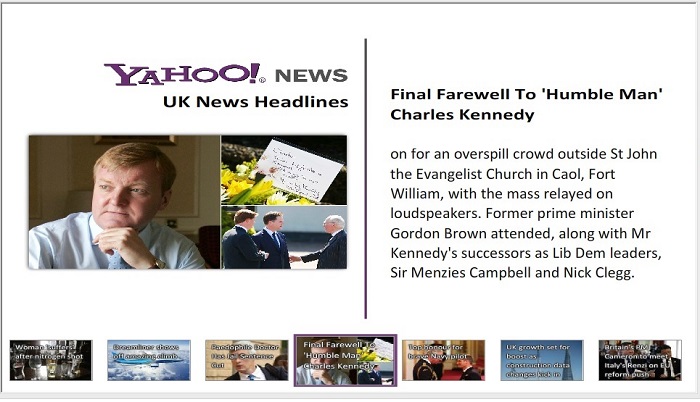 Yahoo U.K. News is now available in UCView's content store. Delve into multiple categories offered, such as UK News, UK Politics, Tech, Health, World, Business, Science, and Entertainment. In addition, you can further specify your digital signage news interests by selecting from a variety of sub-categories. Visually enrich your news stories by modifying the background theme and text color. You can also adjust the length of time before your news stories transition to the next slide as well as choose whether to show or remove thumbnail images from your screens. Yahoo U.K. displays up to the minute news stories focusing on hot topics throughout the United Kingdom. This free digital signage app can be featured in multiple industries, including schools, corporate offices, healthcare settings, and more. Keep your audience informed and up-to-date with Yahoo U.K. news!
Go To Post >
---
Categories:
App Store
|
News
|
by Christine
Posted on 06/05 at 03:47 PM
---
---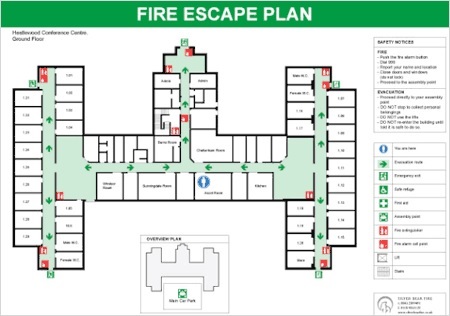 Emergency Alert System (EAS) is a public warning system that requires broadcasters to disseminate warnings, such as Amber Alerts to specific areas. The Integrated Public Alert and Warning System (IPAWS) works with FEMA and the Department of Homeland Security to provide emergency messages to the public in times of need. Government officials, from the local, state, and federal level - as well as local systems integrated with CAP - can use IPAWS to effectively alert the public with emergency notices.

Common Alerting Protocol (CAP) is an interactive public alert system which allows for emergency messages to be circulated simultaneously over multiple communication systems. UCView, the industry's leading digital signage provider, worked with Cooper Alert in order to integrate CAP into its Global Alerts feature available through UCView Portal. CAP alerts can trigger a variety of public warning systems which will increase the chance of recipients receiving the alerts.

CAP is capable of integrating both text and audio, which would be essential for those who are hearing or visually-impaired. CAP is capable of including content, maps, safety videos, and images to better communicate these much needed messages to its targeted population. To better serve the needs of a diverse population, CAP is also available in multiple languages.

Timely communication helps save lives. One of the benefits of digital signage is that it's highly visible in high traffic zones, making it an essential tool for disseminating emergency alerts. Digital signage can be utilized to post emergency notices, but many end-users can actually benefit greatly by posting an emergency exit plan in times of need. These can include a map of the building or essential tips on where to reach a safe area.

In addition to CAP, UCView also allows for users to create their own alert template by pasting a template page URL into the interface. End-users can select from multiple CAP categories, such as Safety and Fire. Users who activated their alerts in the past can view the activation history, the status, and origin of the alerts.
Go To Post >
---
Categories:
News
|
Features
|
by Christine
Posted on 05/26 at 04:09 PM
---
---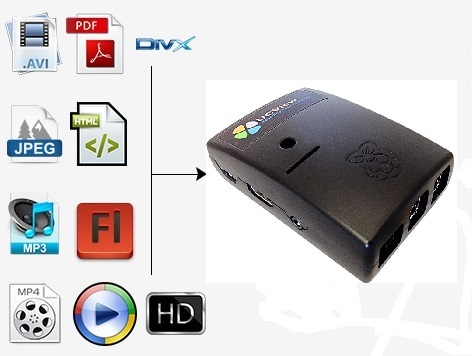 UCView now offers a Raspberry Pi 2 client image which is completely compatible with the original ARM Caster HD (Raspberry Pi 1) digital signage player. The Pi 2 offers optimal computing performance with a 900MHz quad-core ARM Cortex-A7 CPU – which is 6 times more powerful than the original Raspberry Pi 1. The Raspberry Pi 2 offers twice the memory at 1GB LPDDR2 SDRAM. The Linux-compatible digital signage player offers stunning HD resolution, supports multiple content, and can deliver information to a wide audience in just an instant.
Go To Post >
---
Categories:
News
|
by Alex
Posted on 05/14 at 04:18 PM
---
---
UCView offers two ways for customers to store and manage their digital signage content: cloud based solution or server based solution.
Cloud based solution means that all of the client's digital signage content is hosted on UCView's data centers and published to the client's players via internet with SaaS (Software as a Service). Client does not need to deploy and maintain their own servers, in this case, as everything is hosted in the cloud.
Server based solution means that the client will set up and host their own digital signage servers. In this case, all of the digital signage content will be published and distributed internally. Digital signage players will be able to directly connect to the customer's local sever without needing an internet connection. This solution is widely requested when an internet connection to the players is restricted and control over content security is the primary goal.
What are the main benefits of a Cloud based solution?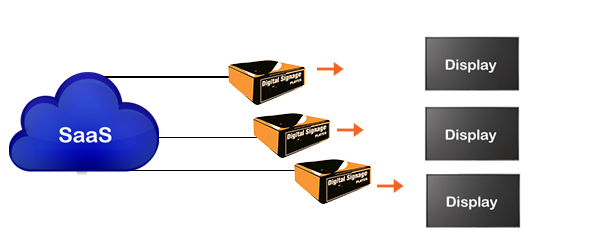 • No need for server setup and maintenance. Everything is hosted on our data centers.
• 24/7/365 monitoring for 99.8% uptime operations.
• Managed, secured firewall and anti-virus services.
• Managed backup and failover services.
• Advanced support for client-specific needs and lifetime free software upgrades
• Subscription pricing: month-to-month
What are the main benefits of a Server based solution?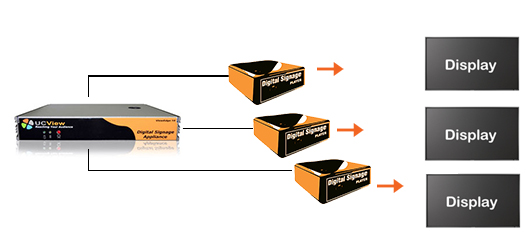 • Host on your own hardware.
• Active Directory LDAP Integration.
• Complete application control.
• Full security and control.
• Players do not require internet access.
• Internal file delivery.
• Fine-tune network optimization.
• Perpetual license: one-time purchase or subscription base licensing.
What kind of players do I need?
A type of player that will fit your needs depends on your intended playlist size and the types of files you will use in your signage content. Whether you require a powerful player or not depends on whether your content will be using a lot of sophisticated resources and if you plan on displaying multiple zones on the screen simultaneously. It's a good idea to think about whether you will expand your playlist and content layout requirements in the future and if your current player will be able to handle them. UCView sells players that are compatible with both cloud and server based solutions. You can find out more about UCView's ViewMedia and RackMedia player product lines by visiting our digital signage players page. Alternatively, you can use your own players as long as they meet the recommended hardware requirements.

In Conclusion
Cloud based solution is perfect for companies of any size that do not want to apply IT resources to install and maintain their own digital signage servers.
Server based solution is great for companies that want full control over their digital signage network and want their players to play digital signage content without being connected to the internet or require the content to be internal only.
Next Steps…
A) If you are interested in a cloud based solution you can take a look at our subscription plans.
B) If you are interested in a server based solution you can take a look at UCView's server product line. Alternatively, you can use your own server hardware along with UCView server software
.
Go To Post >
---
Categories:
News
|
How to Knowledge
|
by Christine
Posted on 05/08 at 04:54 PM
---
---
The Northridge Hospital in Northridge, CA provides superior quality healthcare for those who are ill or injured. Pharmacyne recently deployed multiple digital signage screens with software powered by UCView. The three large screens were strategically placed within the hospital's hallway and displays vital information for patients, staff, and visitors on a daily basis. The digital signage screens are not only aesthetically pleasing to view, but displays a weekly schedule of classes, vital healthcare related tips, and more. Navigating throughout hospitals can be confusing; however, the digital signage screens are extremely helpful in guiding patients, staff, and visitors to their desired destination. Digital signage within healthcare is booming and this is just one example of how it's helping play a role in communicating much needed healthcare related messages for the local community.
Go To Post >
---
Categories:
News
|
by Christine
Posted on 05/01 at 02:57 PM
---
---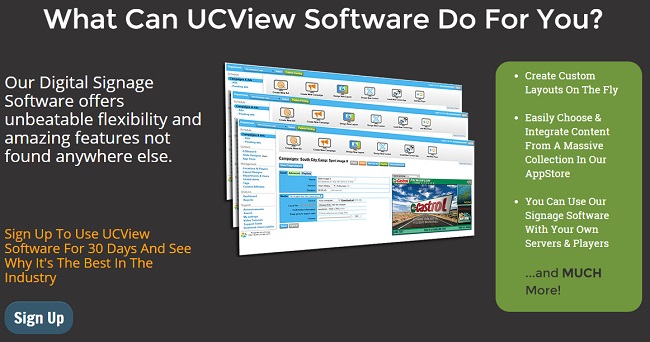 UCView now provides a much more user-friendly toolbar for those who want to smoothly navigate throughout the website. Included with this update is a Starter Package page that offers an out of the box solution for your digital signage display. The Starter Package removes the complicated process of purchasing extra software, server, or SaaS, and provides you with just one simple unit with a built-in CMS that does it all. The simple two step process shows you just how easy it is to connect as well as manage the standalone device for an optimal and customizable digital signage network. In addition, consumers can directly select which products they need for their business and read all about its features and specs. Our new Digital Signage Software page also shows you just how easy it is to implement and deploy content throughout your displays. Need extra help with learning our software? Select from a wide variety of video tutorials that will help you get started. Need content to get your digital signage up and running? We offer the world's largest selection of digital signage apps available at little to no cost. UCView helps you achieve your business goals by simplifying the process and offering you the flexibility of running digital signage your way.
Go To Post >
---
Categories:
News
|
Miscellaneous
|
by Christine
Posted on 04/24 at 11:22 AM
---
---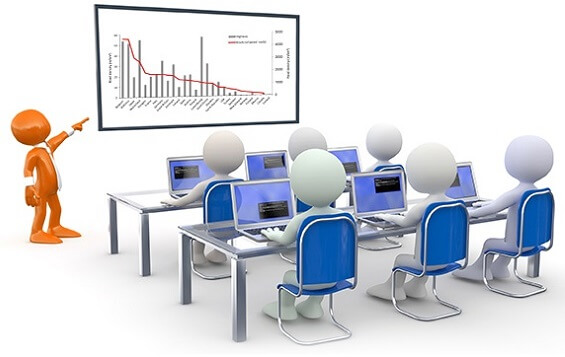 Many digital signage operators are aware that location as well as communication are key factors in reaching your audience. Advertisements play a large role in digital signage and it's crucial that these messages are not only relevant, but are actually being seen by your target audience. What's the point of displaying beautiful graphics and well thought-out complementary messages if it doesn't even catch the eye of your population. Careful digital signage planning is essential for its success.

If you were preparing for an event, such as a wedding or birthday party, you wouldn't want to set everything up on a whim assuming that everything will turn out perfect. The most successful events require careful planning and a lot of thought. The same concept applies with digital signage. Keep in mind about what you are showing and where it's being displayed. Outline your goals and make sure your content to delivery sources make sense. For instance, displaying a warm welcoming message is a great idea for people who are entering a theme park.

Even the largest screens available won't be able to attract your audience if it's displayed too high up towards the ceiling or out of view of you audience. For example, it wouldn't make sense to display a wayfinding map for a department store next to the employee break room. The most appealing displays are either eye-level or slightly above that and make sure it's easy to read. Accessibility is also crucial for those that are shorter or in wheelchairs. If you have an interactive kiosk, it's important for the controls to be accessible at the bottom of the screen.

High traffic areas are great for digital signage displays. It's vital that you have the appropriate equipment in place in order set up a screen. It's important to place these screens in areas where a large number of people tend to walk by or are gathered. These areas will generate the most interest. It's also important for these screens to be in an area where people are not typically in a rush and have time to view the content. Waiting rooms and the information desk are great places to operate content.

Not all digital signage displays need to be large. Screensavers on computers can also display digital signage content. This is great concept for a school's computer lab or within the campus library. It's important to make sure that these messages are much more concise and to the point. Small displays can be implemented in order to display full-screen ads to a specific audience.

It's important to stay in reach of your targeted population. A well planned out digital signage network will drive the biggest interest and generate the most success.
Go To Post >
---
Categories:
News
|
Miscellaneous
|
by Christine
Posted on 04/10 at 03:11 PM
---
---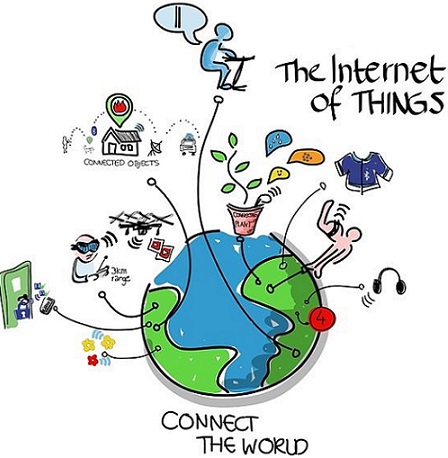 The Internet of Things is an innovative concept that's changing how we live our everyday lives. It interconnects technology with the everyday objects we use. These objects consist of software and network connectivity that allows for them to deliver and receive data.

With the majority of the population today using smart phones, mobile technology has shaped the why we interact with one another. Current devices we use are capable of syncing with mobile phones and computers. Similarly,digital signage is starting to become a part of our everyday lives by immersing people with smart technology outside of the home. The world is moving at a rapid pace and industries need to keep up to date in order to run an effective business. The digital signage industry is constantly evolving to meet the advertisement needs of these businesses. It is capable of transmitting data in real-time and delivering information that pertains to the interests of their targeted populations. It not only keeps businesses up to date, but it makes things simpler. It's much easier to now plan, schedule, measure, and publish content on a wide-scale basis. Even the linkage between out of home and mobile technology has grown significantly over the years. Users are capable of delivering content to their screens with a mobile device and it increases interactivity between the business and the consumer. The connection between multiple devices and everyday objects is expected to increase significantly over the years and drive communication to a whole new level.
Go To Post >
---
Categories:
News
|
Miscellaneous
|
Page 4 of 36 pages
‹ First
<
2
3
4
5
6
>
Last ›
---