UC

View Blog Entries

by Christine

Posted on 12/24 at 09:48 AM
---
---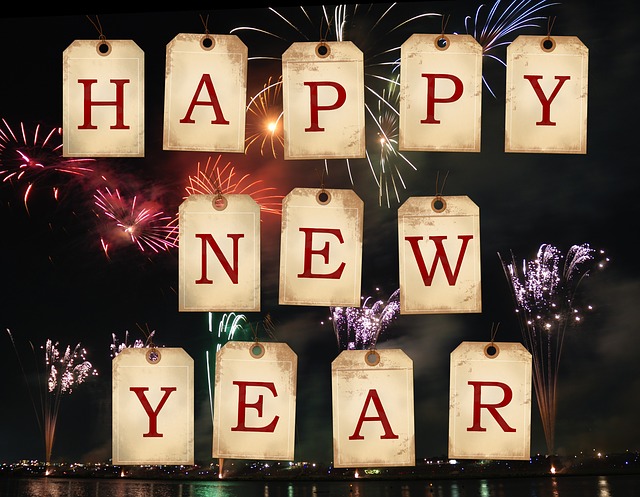 The UCView team would like to take a moment to wish you and your family a very happy and safe holiday season! As we embark on a New Year, we would like to thank everyone for helping us grow as a team. Based on your suggestions, we have succeeded in making our software more simple-to-use, scalable, and flexible. For the year 2015, we look forward to improving and expanding our products to fit just what you need for your organization. Best wishes for a happy and prosperous new year!
Read More >
---
Categories:
News
|
Miscellaneous
|
by Christine
Posted on 12/23 at 10:26 AM
---
---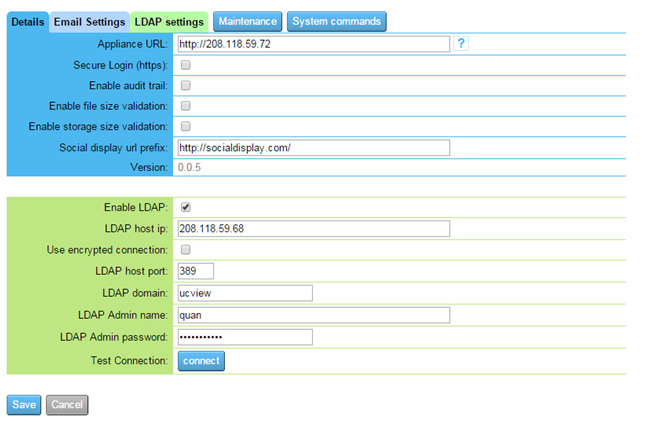 LDAP, which is short for lightweight directory access protocol, simplifies the process of obtaining directory information. It allows for you to locate organizations, individuals, or other resources in a network. LDAP supports TCP/IP, which is necessary for Internet access. UCView now allows for our clients to enable LDAP settings and authenticate users from Microsoft Active Directory servers. Select LDAP Settings in order to learn how to configure LDAP authentication in the system area of your server.
Read More >
---
Categories:
News
|
Features
|
by Christine
Posted on 12/16 at 03:46 PM
---
---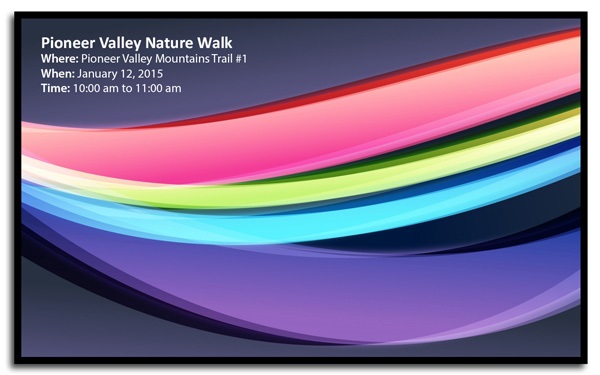 Your digital signage background is just as essential as the message you want to display for your audience. A stunning background is one of the first things that stand out for your viewers. You might think displaying a white background with black text might make your message stick out more, but it will only make your message look boring and uncreative. Also, keep in mind that an all white background tends to be difficult on the eyes, especially when it's in a lighted location. Digital signage offers you the ability to display an eye-catching background and incorporate multiple colors. If you want to display a dark background, it's vital to display light text. If you want to display a light background, then display dark colored text. This will not only make the text legible to read, but your audience will retain the message, as well as appreciate the aesthetic background. The background is a visually appealing feature that adorns your messages. It's not recommended to use an image for a background. It may look stretched on screen and may distract your audience in an unpleasant way. If you want to include a picture for your background, make sure it fits the right resolution and fits the theme of your display. Use a picture that's simple and doesn't look like a jumble of color on screen. For instance, a beach background can look great on screen with text shown in an area with the least amount of detail. Texture can also make your display look more lifelike; just make sure that it does not overpower your message. It's a great way to highlight the message you want to display for your audience. Backgrounds are a fundamental design element that can turn your display from boring to something extraordinary.
Read More >
---
Categories:
News
|
by Christine
Posted on 12/01 at 02:51 PM
---
---

UCView unleashed an all-new website which showcases its latest software and product lines. The new website has a clean, stylish look that's easy to navigate through and locate just the right information for your digital signage needs. The latest update to the website also includes new documents for the standalone SignEdge, ViewEdge servers, and SaaS/Server digital signage players. It reflects UCView's mission to educate new users and help all industries find a solution for their digital signage needs. Many companies are seeking dynamic content in order to communicate their much needed messages to the right audience. The new design features and visuals reflect what the company offers for their users, making their experience from digital signage set up to deployment simple and hassle free.
Read More >
---
Categories:
News
|
by Alex
Posted on 09/11 at 11:09 AM
---
---
UCView recently released the newest version of the ARM Caster HD,which is powered by Raspberry Pi. Known as one of the smallest media players available on the market; the credit-card sized player can accomplish a lot for its tiny size. Powered by UCView's software, the Raspberry Pi player not only has the ability of displaying full-scale digital signage for your audience, but is capable of engaging viewers by displaying 1080p HD video, images, web pages, and more. The motherboard comes with 512MB RAM, an HDMI output, and four USB ports.
Powered by UCView, you have the full-functionality of a digital signage player with all the bells and whistles of a full PC player.
-Full HD video 1080P
-Multi-zone layouts with overlay and transparency.
-Play images, Flash , widgets, and apps
-Support touch screen functionality
The Raspberry offers small businesses the opportunity to use digital signage at their establishment for a low cost. This media player is great to use for menu boards, message boards, posters, screens, and can be embedded inside any device with touch screen functionality, like kiosks or small-form screens. The ARM Caster HD comes with a small price tag, making it one of the most affordable players available on the market.
Read More >
---
Categories:
News
|
Digital Signage Technology
|
New Products
|
by Christine
Posted on 08/21 at 04:53 PM
---
---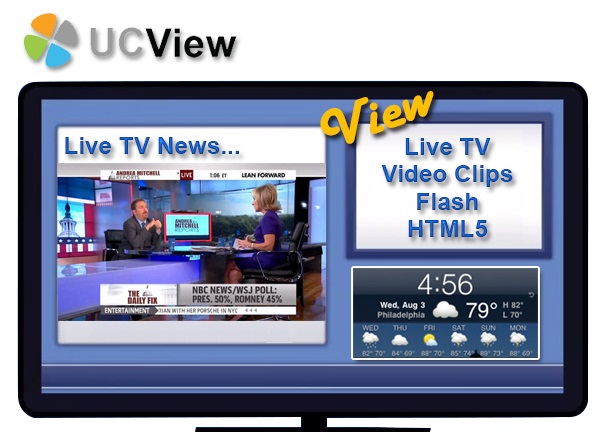 An effective playlist is important for getting the most value out of your digital signage. Below are essential questions you need to think about before creating your first playlist:

Who are you targeting? Make sure your playlist targets the right group. Take a look at your venue and examine the people who frequent the location. If you are targeting a younger crowd, perhaps you can post content from your social media sites or display trendy eye-catching videos.

Where is your content located? If you screen is displayed in a waiting room, the messages should be more detailed and the duration period should last for a longer period of time. However, if your content is displayed in the hallway of a building, perhaps it's a better idea to provide shorter content using more visuals.

What message is most important to post for your audience? Display messages that are relevant for your audience. For instance, if there is a screen located in your university's career center, it's much more appropriate to display content related to new job openings rather than the weather.

Does your ad use day-parting? Are your ads separated throughout the day to provide the right message at the right time? For example, breakfast items should be displayed in the morning rather than later in the afternoon. Make sure your ads are scheduled to display during the correct period of time and date.

Does your content have variety? It's highly recommended to mix up your content. Try to mix-up videos, messages, and images which are arranged to play in the same playlist.

What's your budget? In order to get the most value out of your digital signage, it's strongly recommended to mix up your playlist using affordable and simple messages with content of higher cost.
Read More >
---
Categories:
News
|
Miscellaneous
|
by Christine
Posted on 08/15 at 01:58 PM
---
---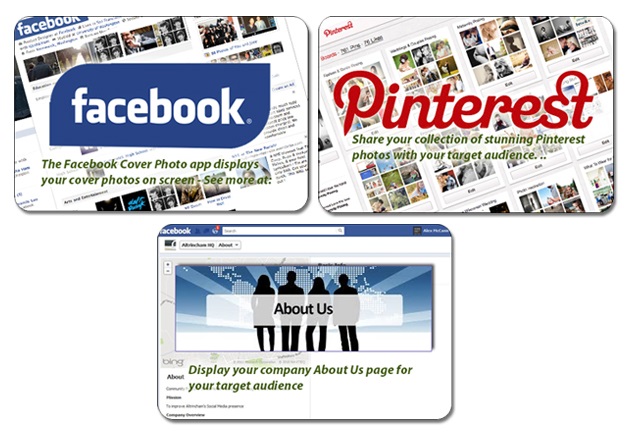 It's almost impossible to be in business and not have a social media page. The demand for social media has increased significantly over the years and is now used as an important source of information. A social media page for your business is just as essential as a website in helping your business grow. Social media is a great communication tool. It allows for current or potential customers to voice their opinions on a product or service. Many stores commonly use digital signage as a tool for communication and it makes perfect sense to integrate it with social media. Customers can use their smart phone to post pictures, make comments, take advantage of discounts, and more all within the parameters of a retail store.

UCView has unveiled one of the largest collections of social media apps available for digital signage. These cutting-edge apps are great communication tools for businesses, both large and small. With just a simple click of a button, you can install Twitter, Facebook, and Pinterest apps. Publish a slide-show of up-to-the-minute Facebook posts (text, images, videos), which can be customized to fit the needs of your business. Display your Facebook About Us page to accurately inform your customers about your business. Publish your company's newest Facebook Cover Photo and release the latest Pinterest images or videos. Customers in stores can actively engage with the displays by making comments and even 'Like' or share posts.

Social media offers an abundance of opportunities to boost sales and build your company's reputation. Allowing for your customers to have a voice via social media will help humanize your business. However, it's understandable that some businesses might be wary of displaying their social media page. What if a negative comment shows up from a customer? Although it can take courage, the benefits outweigh the disadvantages. Employees can quickly respond back with an apology and an explanation of how they will fix it. This will demonstrate to other customers that their voice is being heard and your business is taking action to help resolve an issue. Overall, displaying social media apps on your screens will help build a positive relationship with your customers.
Read More >
---
Categories:
App Store
|
News
|
by Christine
Posted on 08/14 at 04:12 PM
---
---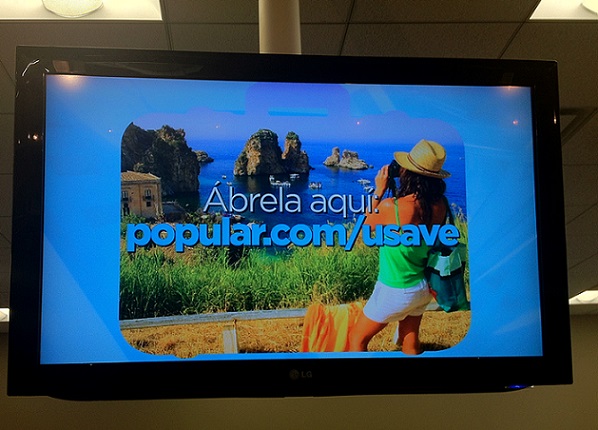 Despite its effectiveness, digital signage can sometimes be a big change for a company. Below are several steps to help your business get started with digital signage:

Start by having a goal: Have goals in place to determine what you are going to do with digital signage. Is it going to be used for brand awareness and to enhance sales of targeted products? Is it going to be used for training purposes?

What meets your needs: Decide what hardware and software is necessary to meet your needs. Price is an important factor, but you need a system that will successfully meet your goals and objectives. It is important to speak to a sales representative to determine what will work best with your business. Examine your connectivity options – are you interested in using SaaS or a server solution? What player will work best to meet your digital signage needs?

Develop a strategy: Determine beforehand what type of content you would like to place on screen. In order to make sure your content remains fresh, employ a team for your digital signage deployment. Both IT and the marketing/creative design team needs to work together to provide the most effective content. Make sure that the people who are in charge of deploying digital signage are knowledgeable and well-informed enough to handle operating and maintaining a digital signage system.

Determine customer engagement: Decide what content works best for your business. Look ahead and determine how your displays will look a year from now. Instead of having an overly complicated setup at the beginning, perhaps it will better to start-up with something simple and then build up the system overtime with something that's a little more complex. Perhaps a couple years from now your business would like to include multiple screens or a touch screen solution. Your business should be flexible enough to allow for digital signage growth.
Read More >
---
Categories:
News
|
Miscellaneous
|
by Christine
Posted on 08/07 at 02:17 PM
---
---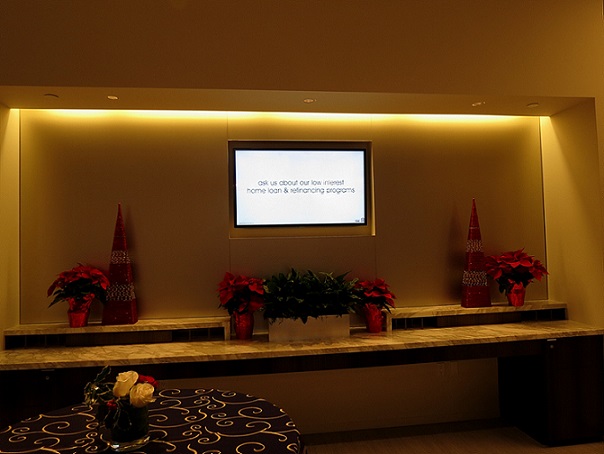 Digital signage plays an important role in communicating much needed messages to your target audience. However, it can sometimes look messy if the content is not regularly maintained. In many cases, users want to place a heavy load of content all at once, thinking that it will interest their consumers as well as lessen a load on their shoulders. But too much content on a screen can look very overwhelming and can become an automatic turn-off for the people you are trying to attract.

It's important to look at how your content is reaching your audience. Your digital signage should communicate information that's concise, gets the message across, but is also attractive for your audience to view. Make sure that the colors used in the background, the font, and images look great together. Focus on using only a few stylish colors that stand out, but avoid using colors that are too bright or blend in too much with the background.

Each loop should have a continuous message. This doesn't mean that the same message should be repeated over and over again; the content should have a consistent theme. For instance, the computer science department should display content that's relatable for the students within their department only. It's important to also have variety in your messages. Make sure that the message grabs their attention and doesn't bore them.

The placement of your monitor also makes a difference. Your monitors should always be in a location that's easily viewable by your target audience. In addition, the screen should be placed in an area that's well lit and looks presentable. This will increase the number of people who view your content.

Look at how effective your digital signage is at reaching your audience. Are students on campus actually attending an event that was promoted on screen? Is your company measuring the number of people who pay attention to your content?

It's important to take the time to examine your content and measure how effective it is. Digital signage is a great communication tool, but it's easy to forget about it once it's first set up. The content on the screens needs to be regularly maintained for it to be the most effective form of communication.
Read More >
---
Categories:
News
|
Miscellaneous
|
by Christine
Posted on 08/06 at 09:29 AM
---
---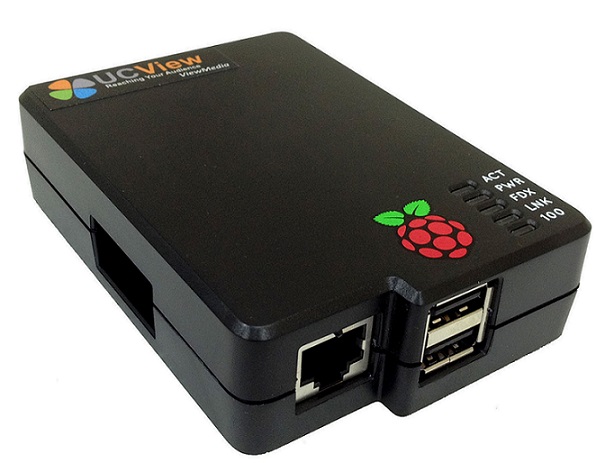 Northridge, CA – August 6, 2014 - UCView, Inc., a leading provider of digital signage software, is pleased to announce the release of the ARM Caster HD. The new product will serve as one of the smallest digital media players available on the market.

"Due to its simplicity of use and size, the ARM Caster HD meets the demand of clients who want to operate a single digital signage screen at their site without having to manage an overly advanced system", said Guy Avital, CEO of UCView, Inc.

The ARM Caster HD represents UCView's effort to offer customers a device that's flexible, solid, affordable, and convenient. The newly released media player is the length of a credit card, and a little over two inches thick, making it portable and practical enough to hide from view.

The ARM Caster HD, with the combined use of a SaaS or server, is capable of displaying full 1080p high-definition video. Player specifications include an HDMI output, 512MB RAM, 8GB hard drive, and two USB ports. The device is unique from other players as its CPU/GPU is compressed onto an SoC. This single powerful micro-chip allows for full-scale digital signage to run with the use of the palm-sized digital media player, which includes a small price tag too.

With software enabling for centralized control, monitoring, and customization, the media player flawlessly distributes tailored content to a wide audience. The system is ideal for use in a small corporate or retail environment. The inexpensive ARM Caster HD ensures that the user has full-control and the flexibility to deliver content to the right place at the right time.
Read More >
---
Categories:
News
|
Press Releases
|
New Products
|
Page 4 of 34 pages
‹ First
<
2
3
4
5
6
>
Last ›
---