UC

View Blog Entries

by Christine

Posted on 02/10 at 11:08 AM
---
---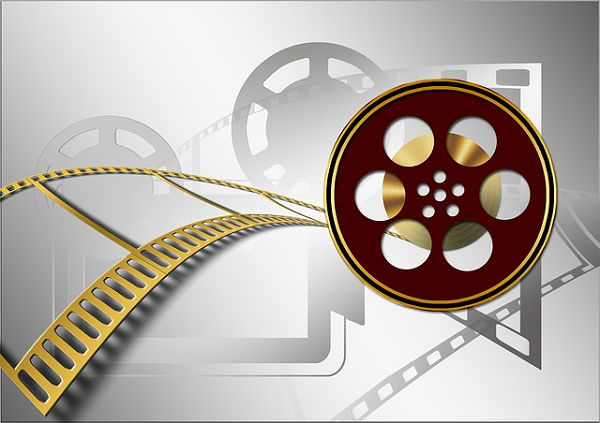 Videos have been have been captivating audiences for many years. They not only require very little effort to set up with a user-friendly digital signage software, but the information can be easily retained by your audience. If you decide to display video content for your audience, it's important to pay attention to the relevance of the video as well as its length.

In order to attract your audience, it's essential to make sure that the content is relevant to your industry. Therefore, make sure the content is appropriate for your target audience. For example, display financial news for individuals waiting in the lobby of a bank. Try to make sure that the digital signage content is something that pertains to them as it will help them retain the information. As much as you would like to just set up a long video, shorter videos actually tend to have a higher retention rate. Most of your consumers will likely watch the screen for short amount of time and then move on to other tasks. Shorter videos, a minute or less, tend to be the most effective when reaching your audience. In addition, videos are the best method of simplifying complicated information. Therefore, it's important to make sure these videos are concise, yet still gets the message across to your consumer in a simplified manner.

Content displayed on digital signage screens tend to be one of best forms of memory recall. If your videos are created in-house, make sure to display the most important information first. This is especially useful in areas with high-traffic zones. It may be simple to just upload a video to your digital signage software and let it play all day; however, it's extremely important to take the time to know your audience and display what's essential for them.
Go To Post >
---
Categories:
News
|
Miscellaneous
|
by Christine
Posted on 01/30 at 12:13 PM
---
---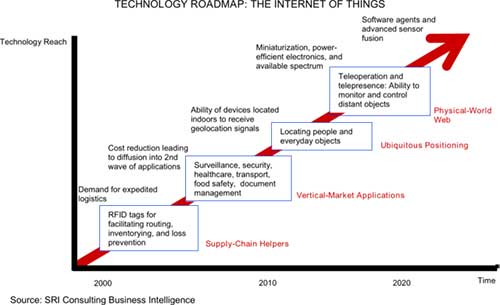 The Internet of Things – this term has been flooding the web lately, but what does it mean? IoT, which is short for Internet of Things, allows for physical objects to communicate with one another via the Internet. The Internet of Things enables for you to communicate with the use of devices and objects. These "things" could be anything physical, such as a person or a retail product. In fact, there are well over a million data sources and objects communicating with each other on a daily basis.

Even today, we can see numerous cases of the IoT being integrated with digital signage. The IoT is extremely beneficial for marketing products to the right people. Imagine a customer picking up a skincare product and instantly being informed about its best uses. Instead of hunting down a sales representative to learn more about the skincare product, all of the information the customer needs can display on screen just by picking it up. This effective solution will greatly increase efficiency in any environment.

Another more recent example of IoT being used with digital signage was at a Swedish subway station. The subway platform ads were equipped with sensors in order to detect approaching subway trains. The wind pressure from the train heading towards the station would activate the hair of a model on screen to blow in the wind as she struggled to keep it in place. Passengers waiting for the train were enamored by the lifelike advertisement which promoted a new hair product.

We expect the growth of IoT, integrated with digital signage, to increase at a staggering rate in 2015 and in the years ahead. Technology is starting to play a role in every facet of our lives and digital signage will grow to adopt this trend. It's slowly moving from just displaying dynamic content on screens to integrating and communicating with the physical environment. Digital signage relies on communicating essential content to the right population at the right time; therefore, it will play a vital role in the IoT and offer innovative solutions in the years ahead.
Go To Post >
---
Categories:
News
|
by Christine
Posted on 01/20 at 01:30 PM
---
---
Instagram allows for you to post and share your most valuable moments with your friends and family – so why can't you do the same with your target customers. UCView unveiled a one-of-a-kind Instagram app which allows for you to share your most worthwhile company photos and videos with your audience. Publish images from your school's fundraising event or the hottest new items released at your retail store. This free digital signage content app displays a sequence of photos and short video clips which will keep your audience entertained at all times. Allow for your audience to even interact with the screen and share their own photos or videos to your digital signage displays. You may even customize the app so it can reflect your company's image. Build a connection and communicate like never before using the innovative Instagram digital signage app.
Go To Post >
---
Categories:
App Store
|
News
|
by Christine
Posted on 01/19 at 02:47 PM
---
---
How often have you sat in a waiting room and watch a digital signage screen play the same ads over and over again? After the first round of ads your audience will obviously start to lose interest. It's important to keep your content updated at all times, yet many users don't realize how easy it is to do this. UCView's Facebook Posts app offers short videos clips and photos which can be shared from your company's Facebook page. This dynamic app not only offers thrilling images and clips straight from your Facebook page, but it also promotes you company at the same time. It's such a simple, yet highly effective solution. Virtually all companies have their own Facebook page which makes this a practical solution in order to keep your content fresh and your audience entertained. This free digital signage content app allows for you to customize and select the number of photos and videos you would like to publish for your displays. Along with your content, you audience will be able to view the number of likes you received on your Facebook page along with the date. Keep your audience entertained at all times with the Facebook Posts app.
Go To Post >
---
Categories:
App Store
|
News
|
Case Studies
|
by Christine
Posted on 01/14 at 12:51 PM
---
---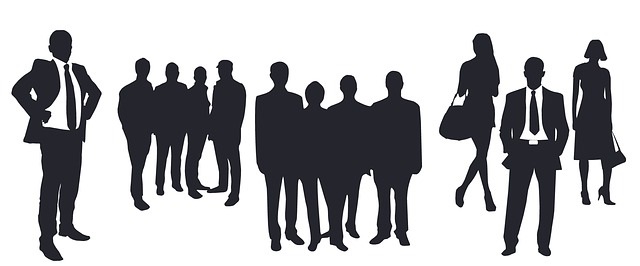 Corporate communication is an essential component for any successful business. For the new year, more businesses will realize the potential benefits digital signage can offer in terms of communication for their employees. Below are predictions on how corporate communication will benefit the workplace environment in 2015.
1) More and more companies will opt to use digital signage to replace their cafeteria menu board and schedules/meeting locations will be displayed on screen. In addition, more companies will want to incorporate sensitive data into their digital signage.

2) Digital signage content is capable of being uploaded within minutes. The process of uploading and customizing content will be much more quick and efficient in 2015. Employees will be able to view upcoming events and meetings in an instant.

3) Hyper-local messaging will be a large factor in the industry. Targeted messages can be released to its precise location. Messages targeted to specific locations are much more personal and can speak to the consumer on a one-to-one basis. Supervisors will want specific messages to reach out to certain employees no matter where they are located.

4) The suggestion box will also become obsolete. Supervisors will want a quicker way to access feedback from employees. Due to the increased use of digital technologies, information will be provided in real-time and employees will digitally input their suggestions and receive faster responses.
Go To Post >
---
Categories:
News
|
Miscellaneous
|
by Christine
Posted on 01/06 at 09:35 AM
---
---

There are many companies that believe they are making a smart choice by displaying consumer-grade television screens for their audience. It typically is cheaper compared to commercial-grade television screens; however, a better value does not necessarily mean that it's a better alternative. A consumer-grade television isn't built to handle a digital signage environment. One major disadvantage of a consumer-grade television is its level of brightness. Consumer-grade television typically has a lower level of brightness that might not make content easily visible on the screen. In addition, companies need to consider the environment consumer grade televisions are placed in. These screens are meant to be used in a room for families to watch television. The lighting in the room doesn't consistently change and families are seated across from the screen at a set distance. Now think about how frustrating it may be for customers to view a consumer-grade screen in a business. These screens are more prone to glare from sunlight and there is no way to change the brightness level. For instance, restaurants typically have large windows that let in a great deal of sunlight. This could cause a lot of glare to show up on the screens making it very difficult to read for customers who want to place an order. A commercial-grade screen is capable of automatically adjusting based on the level of brightness. No matter what environment it's placed in, the screens can change to be legible enough for customers to read at all times.

Another big disadvantage of having a consumer-grade television is its level of durability. Consumer-grade televisions are not able to handle harsh environments and are meant for indoor settings only, whereas, a commercial-grade screen can handle varying temperature levels and could be used for the indoors and outdoors. Digital signage is often displayed for a long period of time, sometimes it is even displayed 24/7. Therefore, a business will need to invest in a commercial-grade screen which won't burn out and could handle long periods of use. A digital signage commercial-grade screen may cost more money; however, in the long run it's more valuable for effective communication with your audience.
Go To Post >
---
Categories:
News
|
Miscellaneous
|
by Christine
Posted on 12/24 at 09:48 AM
---
---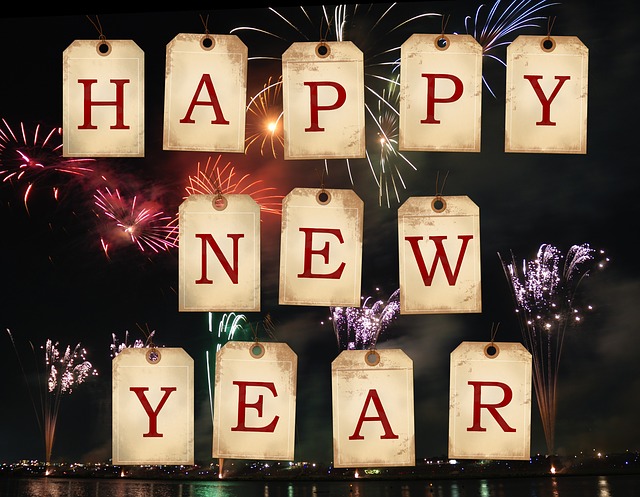 The UCView team would like to take a moment to wish you and your family a very happy and safe holiday season! As we embark on a New Year, we would like to thank everyone for helping us grow as a team. Based on your suggestions, we have succeeded in making our software more simple-to-use, scalable, and flexible. For the year 2015, we look forward to improving and expanding our products to fit just what you need for your organization. Best wishes for a happy and prosperous new year!
Go To Post >
---
Categories:
News
|
Miscellaneous
|
by Christine
Posted on 12/23 at 10:26 AM
---
---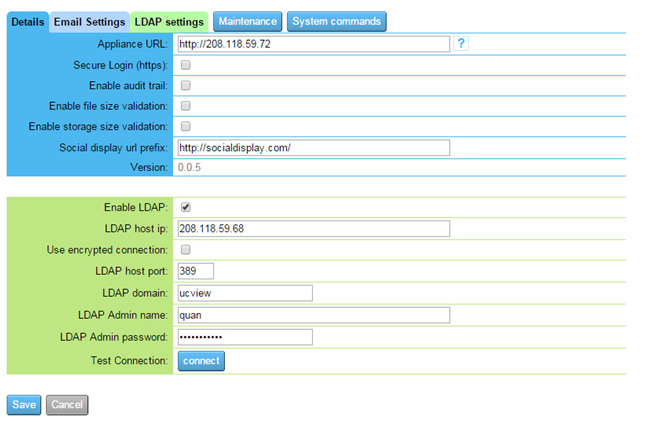 LDAP, which is short for lightweight directory access protocol, simplifies the process of obtaining directory information. It allows for you to locate organizations, individuals, or other resources in a network. LDAP supports TCP/IP, which is necessary for Internet access. UCView now allows for our clients to enable LDAP settings and authenticate users from Microsoft Active Directory servers. Select LDAP Settings in order to learn how to configure LDAP authentication in the system area of your server.
Go To Post >
---
Categories:
News
|
Features
|
by Christine
Posted on 12/16 at 03:46 PM
---
---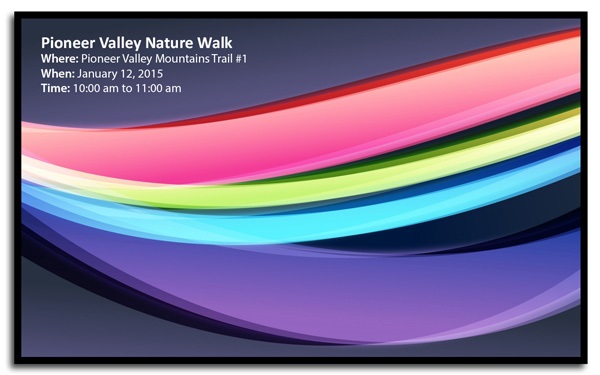 Your digital signage background is just as essential as the message you want to display for your audience. A stunning background is one of the first things that stand out for your viewers. You might think displaying a white background with black text might make your message stick out more, but it will only make your message look boring and uncreative. Also, keep in mind that an all white background tends to be difficult on the eyes, especially when it's in a lighted location. Digital signage offers you the ability to display an eye-catching background and incorporate multiple colors. If you want to display a dark background, it's vital to display light text. If you want to display a light background, then display dark colored text. This will not only make the text legible to read, but your audience will retain the message, as well as appreciate the aesthetic background. The background is a visually appealing feature that adorns your messages. It's not recommended to use an image for a background. It may look stretched on screen and may distract your audience in an unpleasant way. If you want to include a picture for your background, make sure it fits the right resolution and fits the theme of your display. Use a picture that's simple and doesn't look like a jumble of color on screen. For instance, a beach background can look great on screen with text shown in an area with the least amount of detail. Texture can also make your display look more lifelike; just make sure that it does not overpower your message. It's a great way to highlight the message you want to display for your audience. Backgrounds are a fundamental design element that can turn your display from boring to something extraordinary.
Go To Post >
---
Categories:
News
|
by Christine
Posted on 12/01 at 02:51 PM
---
---

UCView unleashed an all-new website which showcases its latest software and product lines. The new website has a clean, stylish look that's easy to navigate through and locate just the right information for your digital signage needs. The latest update to the website also includes new documents for the standalone SignEdge, ViewEdge servers, and SaaS/Server digital signage players. It reflects UCView's mission to educate new users and help all industries find a solution for their digital signage needs. Many companies are seeking dynamic content in order to communicate their much needed messages to the right audience. The new design features and visuals reflect what the company offers for their users, making their experience from digital signage set up to deployment simple and hassle free.
Go To Post >
---
Categories:
News
|
Page 4 of 35 pages
‹ First
<
2
3
4
5
6
>
Last ›
---