UC

View Blog Entries

by Christine

Posted on 04/27 at 03:50 PM
---
---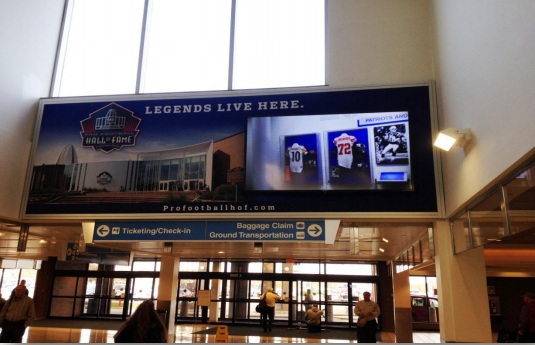 The springtime marks the start of the travel season. Along with an increase in travel comes a wave of stress among personnel in the transportation industry as well as the travelers themselves. With hectic situations, such as increasingly long lines and the hassle of getting through security, many airports and subway/train stations are opting to use digital signage to help alleviate such conditions.

Only a few years ago digital signage was mainly used to as a snazzy way to display arrival and departure information, however, due to its evolvement in flexibility and ease of use, digital signage is now being used as a vital tool for getting people to the right place in the quickest and most effective way possible. One such digital signage tool includes wayfinding kiosks, which makes the experience of navigating through a maze-like airport much smoother for travelers, especially those who are inexperienced. Digital signage is also frequently used to market products within stores and even digital menu boards now adorn the walls of restaurants in terminals.

The subway/train station is also now flooded with digital signage being used as a tool to help tourists get from point A to point B. Digital signage is used in a growing number of stations to help people get where they need to be and can commonly even be found inside of subways/trains as well.

Along with traveling to the destination, hotels and resorts are also booming in business as well. The hospitality sector is increasingly depending on digital signage to get weary and impatient travelers checked-in to their rooms and informed with the amenities that are offered at the hotels/resorts. Travelers this summer will be expected to see many forms of digital signage in places such as amusement parks and museums as well. Digital signage is becoming vital for tourists, providing them with a smooth experience during their travels.
Go To Post >
---
Categories:
News
|
Miscellaneous
|
by Alex
Posted on 04/18 at 04:27 PM
---
---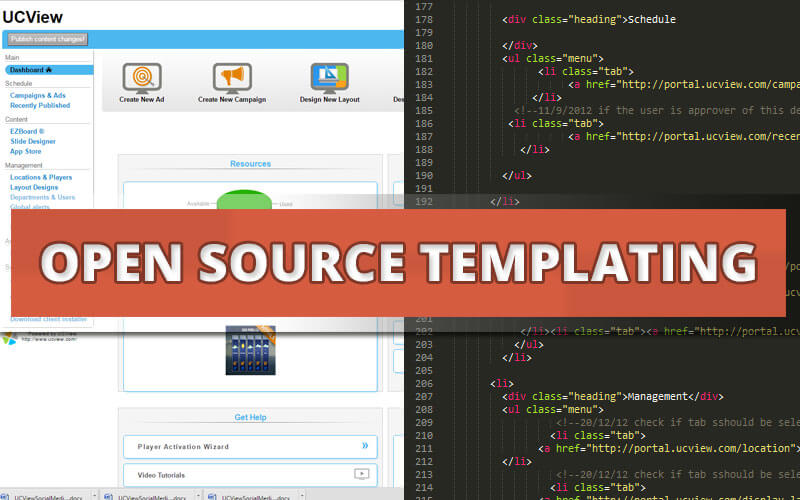 At UCView we believe in giving our customers as much freedom as possible when it comes to picking the right digital signage solution. This philosophy is ingrained in every aspect of our business. We offer our clients the option to use our software on their own hardware, clients have a choice between using cloud or local server options for data storage, and our server licensing options suit both large and small businesses. We even give our customers the ability to change the layout of their admin dashboard with our open source digital signage customization options.
Our clients can change the color scheme and customize the look and feel of their digital signage admin dashboard. With open source digital signage access you can change any visual element on the dashboard to be fully in line with your brand's character. White label re-sellers, universities and brand name businesses can easily change how their digital signage admin dashboard looks with some quick customization to the markup code.
Upload your own custom logo to be displayed on the CMS dashboard,
Rearrange the menu structure to have quick access to the CMS features you use the most
Change the template skin to reflect your brand's identity.
Change menu icons, fonts and text to customize the dashboard specifically for your users.
Our open source templating option is handy for any customer that wants to white label or personalize their SignEdge CMS dashboards. If you would like to find out more about our open source template customization, or any other of our flexible options, please feel free to schedule a quick online demo with one of our experts.
Go To Post >
---
Categories:
Features
|
by Christine
Posted on 04/06 at 02:46 PM
---
---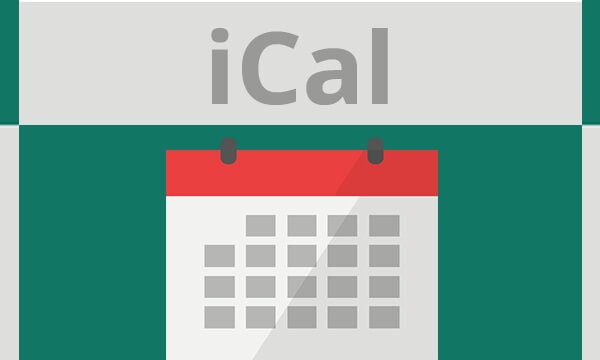 UCView recently released the iCal widget to its app store. This is a great solution for Apple users who want to display their calendar of events on digital signage screens. The iCalendar widget allows for you to view your daily, weekly, monthly, and even yearly schedule. In addition, tasks can be color-coded in order to enhance organization and readability. By simply inputting your iCal URL, you can instantly display your calendar on your digital signage screen(s). UCView allows for you to customize your iCalendar and keep it up-to-date by arranging the number of events to be displayed on screen, the number of days back, and the number of days forward. This free digital signage app is very helpful for keeping employees on top of their upcoming meetings and deadlines. This is also ideal for education institutions to keep students well-informed on upcoming events and activities.
Go To Post >
---
Categories:
App Store
|
News
|
by Christine
Posted on 04/05 at 11:57 AM
---
---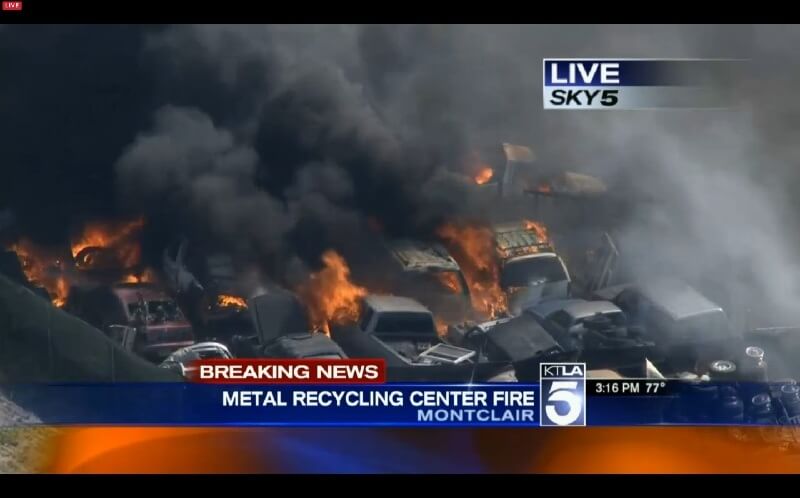 KTLA News is a television news program which airs on KTLA (channel 5) in Los Angeles, California. This news station broadcasts the latest news, provides the most accurate traffic and weather reports, as well as features the hottest news in entertainment, and more. This free digital signage app is ideal to display for employees in the break room or for customers who need to wait in a lobby. This is a highly engaging app to display for viewers who reside in the Los Angeles area.
Go To Post >
---
Categories:
App Store
|
News
|
by Christine
Posted on 03/31 at 10:44 AM
---
---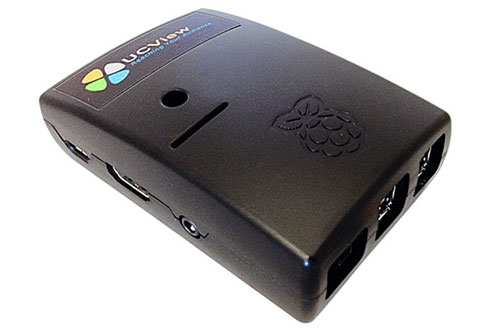 UCView recently launched the ARM Caster HD powered by Raspberry Pi 3. The Raspberry Pi 3 is an exceptional solution for those who want to run a small-scale digital signage network without having to pay a high price. This mini form-factor player is packed with cutting-edge components allowing for full-fledged functionality and a hassle free setup process. The ARM Caster HD, powered by Raspberry Pi 3, has up to 10 times the performance as its predecessor the Raspberry Pi 1. This unit runs with a 1.2GHz 64-bit quad cord ARM Cortex-A53 CPU, allowing for fast connection and powerful computing performance. Many small businesses and venues find the perfect price to perfomance ratio using raspberry pi for digital signage. It is light weight, mobile and very cost efficient.
Go To Post >
---
Categories:
News
|
New Products
|
by Christine
Posted on 03/24 at 01:20 PM
---
---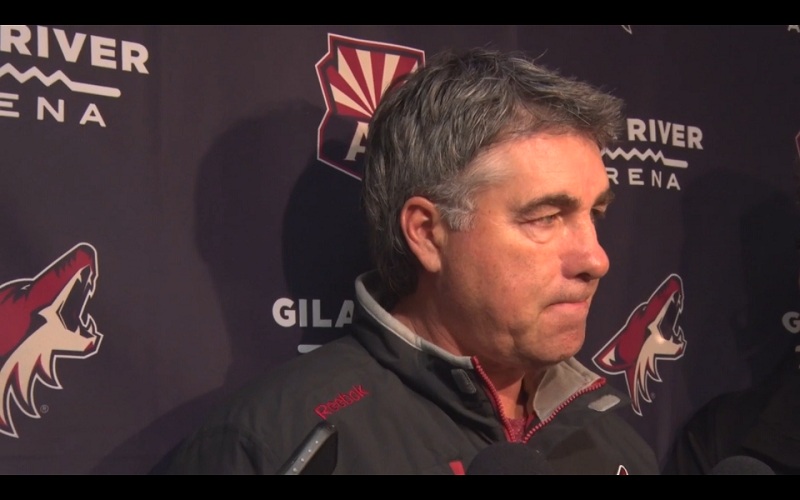 FOX Sports is a regional and national cable channel which is responsible for broadcasting sports news and highlights. This channel commonly televises games from the NFL, MLB, NHL, NBA, NCAA Basketball, NCAA Football, UFC, NASCAR, Soccer and more. This free digital signage content provides the latest sports news which will keep your viewers on the edge of their seat. This free digital signage content is ideal for locations, such as a sports bar or education institution, that want to relieve boredom and provide entertainment for their viewers.
Go To Post >
---
Categories:
App Store
|
News
|
by Christine
Posted on 03/22 at 04:27 PM
---
---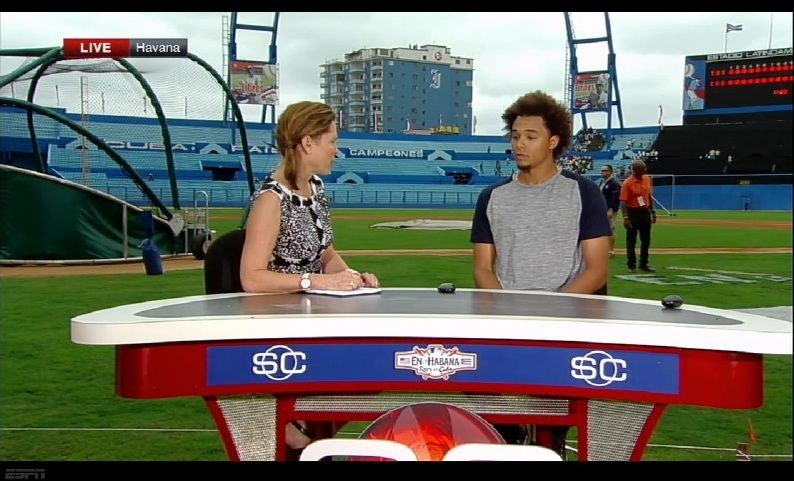 UCView introduced ESPN digital signage content to its app store. ESPN is a classic U.S. cable and satellite television channel which broadcasts leading news in sports. Watch major sporting events take place live as well as listen to a variety of entertaining sports talk shows, such as SportsCenter and Baseball Tonight. This free digital signage content will look great in the student lounge, especially to display live events and highlight scores from NCAA March Madness. Entertain your audience and build your viewership by displaying top news in basketball, football, baseball, soccer, and more.
Go To Post >
---
Categories:
App Store
|
News
|
by Christine
Posted on 03/21 at 02:17 PM
---
---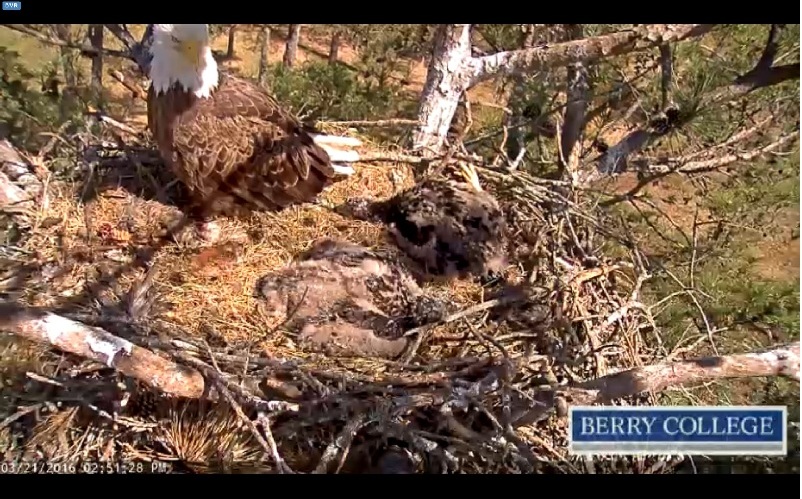 UCView introduced Livestream digital signage content into its App Store. Livestream is the most trusted and popular live video platform which allows for people to broadcast and stream to any device. With over 40 million viewers each month, Livestream allows for your audience to actually be involved in the action as large and exciting events unfold right before their eyes. One of the most popular Livestream events at this moment displays a bald eagle caring for her chicks which just recently hatched. Live Stream is accessible for free via UCView's digital signage software app store and could be used within any industry, including education institutions. Simply input your company's Account ID and Event ID in order to view the Livestream of your choice.
Go To Post >
---
Categories:
App Store
|
News
|
by Christine
Posted on 03/18 at 02:20 PM
---
---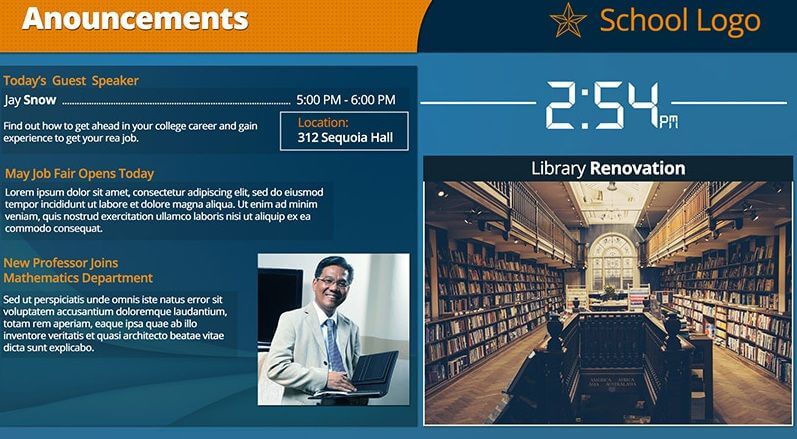 Digital signage provides a great look and feel to your university's setting, but what's the point of displaying content if your students aren't actually paying attention to your screens. Learn a few quick tips on how to use digital signage to actually engage your students.

Displaying a campaign that's consistent is more engaging than displaying a onetime message. It's recommended to promote an upcoming event on a regular basis to enhance students' recall of the message. However, students can get bored quick so try to spice it up a bit by displaying different layouts and tweaking the message to allow some variation. Regularly keeping up to date with your messages can go a very long way. You also need to consider where and when to publish your campaigns. It wouldn't make sense to advertise an upcoming job fair for computer science majors in the nursing department. Make sure to plan ahead when it comes to advertising your content so it can be released in the right place at the right time.

Many campuses even allow for students and instructors to send in PDFs of an event they would like to promote to network administrators. Once it's approved, it will be displayed on screen(s). This is a very practical solution, but it could also become a hassle if students or instructors decide to send in their content at the last moment. If this is the case, you can try to set guidelines clearly stating that PDFs need to be sent in at least two to three weeks prior to the date of the event.

Students are constantly in a rush so keeping your messages short and simple is the best way to go. You don't need to display a long, lengthy message to impact your students; all you need to do to draw their attention is by displaying a concise message that gets to the point. When targeting an event to your audience, think of the following elements: Who, What, Where, and When.

Interactivity is a key technique for engaging with your students. Allowing your students to see the information is great, but it can only get you so far. You want them to actually interact with the screen. This can be anything from allowing them to reserve a study group room in the library, having them vote for a student officer, or liking a Facebook page so they may receive up-to-date newsfeeds. In addition to keeping your messages short and simple, you can have students gain more details about a subject by including a QR code on screen. Implementing clear calls to action can help you measure the effectiveness of your message. This will be very helpful in the future when it comes to scheduling and promoting your future messages.
Go To Post >
---
Categories:
News
|
Miscellaneous
|
by Christine
Posted on 03/11 at 12:19 PM
---
---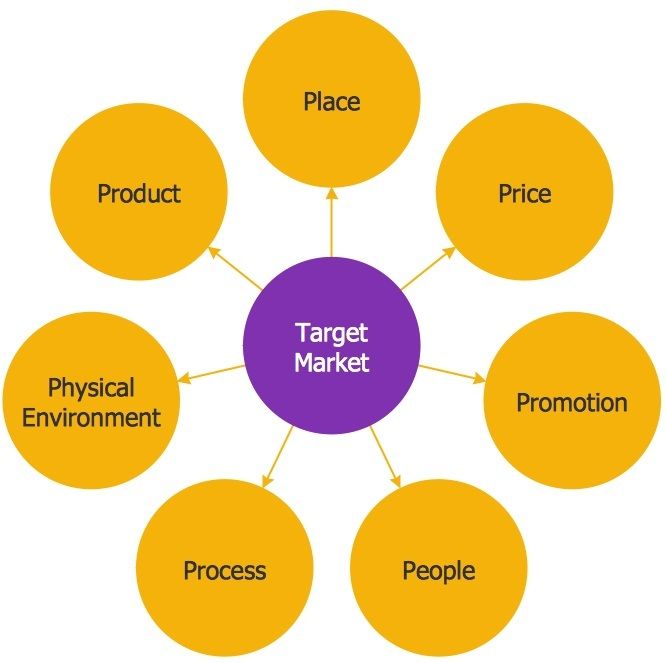 Businesses across a variety of industries are commonly using digital signage to engage with their customers. However, content is not necessarily everything, Strategy is a large factor as to whether or not your digital signage is successful. By employing marketing strategies, you can learn how and when to display content which can successfully influence your customers. Your customers need to have a positive experience with digital signage. Digital signage helps reflect the brand and culture of your organization. Keeping your brand and culture consistent throughout the duration of your digital signage helps reinforce the message you are trying to target to your consumers. In order to maximize the effectiveness of digital signage, it's essential that goals and objectives are identified and the needs of the audience are clear. Is your goal to relieve boredom among customers who are waiting in the lobby of your business? Are you trying to boost sales by promoting a new product? It's essential that you have an idea of what you are trying to achieve before uploading content.

You need to have a clear understanding about the needs of your audience. Taking the time to create a customer profile can help you remain focused and customized communication can maximize customer engagement. It essential to keep your content focused. If you have helpful customer data, you could use this to create messages that are more focused and personalized. If you used previous marketing strategies that were successful, you could easily tweak the content and incorporate those messages into digital signage as well. What assets do you currently have available? If your corporation commonly uses social media, you should incorporate your posts onto digital signage.

Measure the impact of your communication to ensure if it's actually fulfilling your goals and objectives. Digital signage can help drive customer satisfaction and increase customer engagement. It can be very impactful as long as it's approached in a strategic manner.
Go To Post >
---
Categories:
News
|
Miscellaneous
|
Page 4 of 41 pages
‹ First
<
2
3
4
5
6
>
Last ›
---