UC

View Blog Entries

by Christine

Posted on 02/18 at 03:16 PM
---
---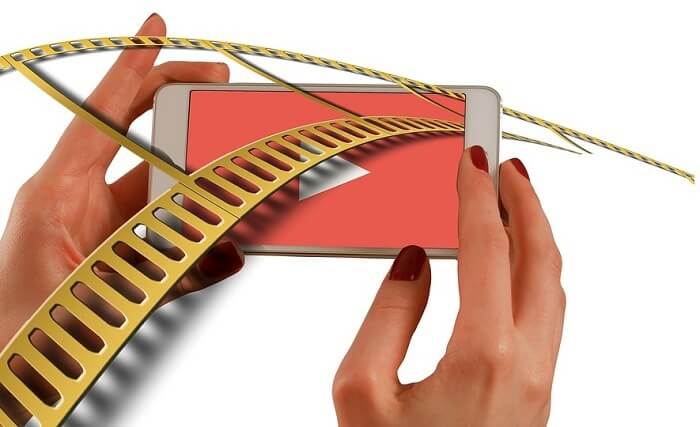 Viewership is increasingly evolving as more and more people are paying attention to digital video platforms. This growth in viewership will help enhance the effectiveness of your campaign and influence your brand image.

According to a Nielsen's report, it was revealed that TV fell by almost 10% whereas, the time spent on YouTube increased to 44% from December 2013 to December 2014. At this time, You Tube also increased in viewership more so than any other video platform (Case Study: The Evolution of Digital Video Viewership, 2015).

This study shows that digital signage video is essential in elevating your brand name and reaching a wide audience. In addition to an increase in digital signage video, it's also vital that such content is relevant to your target audience. Visual communication is necessary to improve the overall experience for your customers and employees; however, it also needs to be consistent as well. You definitely wouldn't want to overwhelm your audience and confuse them with too much information. In this case, digital signage helps organize and control what content is shown to your customers. In addition, digital signage videos increase retention and understanding among customers. Think about it. The majority of viewers spend only seconds viewing signage content. A 30-second video clip relevant to the product you are trying to sell is much easier to retain than just simple text on a screen.

Incorporating more videos into your digital signage layouts is a no brainer. They leave a lasting impression and are more eye-catching than other forms of content.
Go To Post >
---
Categories:
News
|
Miscellaneous
|
by Christine
Posted on 02/12 at 02:54 PM
---
---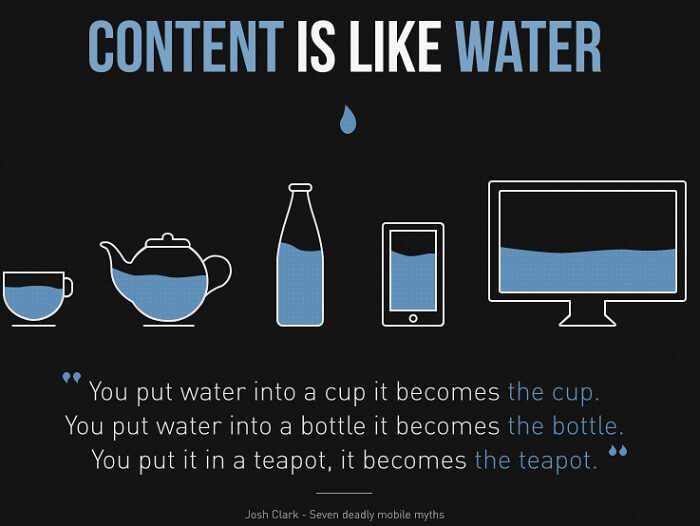 Many network managers are intimidated when it comes to designing content for digital signage. Keeping content up to date seems like a difficult task, especially when he/she has other duties to keep up with throughout the day.

It mainly comes down to having the finances and time to create content. Many network managers underestimate how much work would go into creating content for digital signage. Does your company have the resources to hire a person in-house? If so, can they provide the appropriate content? As many already know, having the same content displayed over and over again is extremely ineffective for sales.

In many large organizations, there is often a team of people who create content which is then forwarded over to an administrator for review. Having a team of people working on content rather than just one person can help spread the cost and workload across multiple departments. Large organizations also often have a creative team, such as graphic designers and photographers, who already are experienced in the field and can create content on the fly.

Much smaller companies may opt to outsource their content to a designer. Outsourcing has become more affordable and some may even offer a subscription basis which allows for content to be produced on a regular basis.

Realizing that content creation may be a challenge; digital signage software has evolved to be more intuitive for the end-user, making it easier to generate content. Many digital signage companies offer content creation services for a low cost and/or have a digital signage app store which customers can access through their user-interface. These apps are great to use for a variety of industries and are clean, professional, and ready to use within an instant.

Content design does not have to be a challenge. There are many resources which even beginners can use to keep their digital signage content fresh and eye-catching for their target audience.
Go To Post >
---
Categories:
News
|
Miscellaneous
|
by Christine
Posted on 02/05 at 11:47 AM
---
---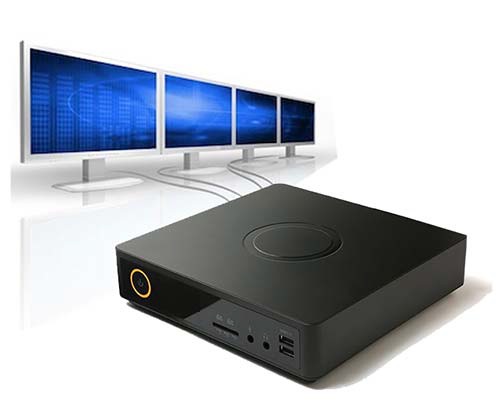 The all-in-one SignEdge MultiView 4 player is specifically designed to flawlessly run multiple screens. With an Intel Core i5-5200U Processor, this powerful computing device is able to run a video wall with a maximum four screens. This unit is ideal for restaurateurs who would like to display digital menu boards at their establishment. This small-form factor player also gives the user the flexibility of deciding between a Windows 7 POS embedded or Linux Ubuntu 14.04 LTS. This system also has a built-in 8GB memory which can be increased to 16GBs. Display stunning visual content throughout multiple screens using the dynamic SignEdge MultiView 4.
Go To Post >
---
Categories:
News
|
New Products
|
by Christine
Posted on 01/19 at 01:19 PM
---
---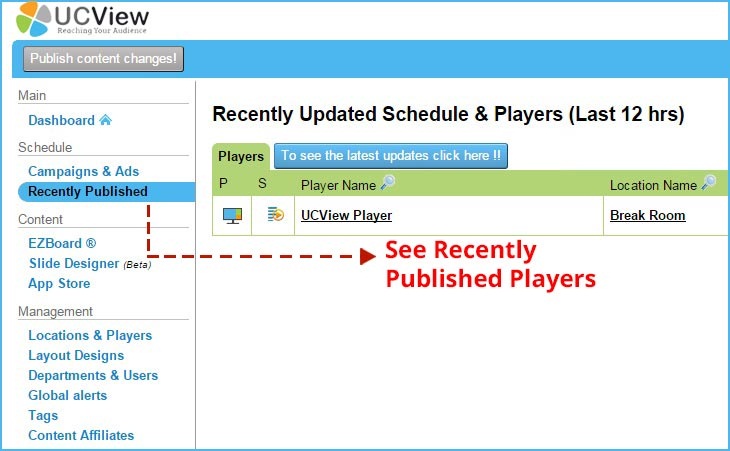 UCView introduced the Recently Published module to its digital signage software. This intuitive feature provides a list of players that were recently published within the last 12 hours. Once an operator saves their content and selects the Publish Content Changes button, he/she will be able to monitor recent players by accessing the Recently Published module. In this feature, operators can view a preview of their display, access the playlist it's running in, and view the player name, location name, as well as the time and date it was last scheduled. This simple feature is a great way to oversee or make modifications to content that has been published for your target audience.
Go To Post >
---
Categories:
News
|
Features
|
by Christine
Posted on 01/08 at 01:39 PM
---
---

UCView recently introduced new icons to the Campaigns and Ads module which enables for you to schedule times and dates for multiple ads at once. You can select running ads within your campaign and then click on the calendar icon
with the plus symbol to quickly schedule the date and time for all selected ads. The ads can play once per day or throughout a specified time range. You can also swiftly reset the dates and times for each ad by selecting the calendar icon with the X symbol. This feature helps create an optimal digital signage experience for the user as he/she no longer has to arrange the date and time for each ad. Instead, users can breeze by the ad creation process and quickly communicate their intended messages to targeted customers at the right date and time.
Go To Post >
---
Categories:
News
|
Features
|
by Christine
Posted on 12/30 at 12:29 PM
---
---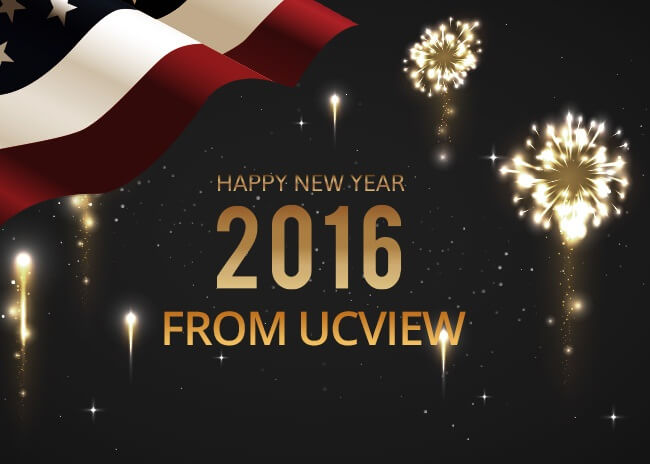 We would like to take the time to thank all of our valued customers and partners for helping make 2015 a successful year. As a U.S. based company providing digital signage services throughout the globe, UCView strived to provide seamless software which would be simple-to-use, customizable, and cost-effective for every one of our users. UCView's innovative digital signage platform was created with our customers in mind and thanks to all your positive feedback and support we were successful in fulfilling that goal. As 2016 soon approaches, we are looking forward to expanding our technology and perfecting our digital signage software based on the requests of our users. Thank you again for making 2015 a success. We wish you and your family a happy and safe new year!
Go To Post >
---
Categories:
News
|
Miscellaneous
|
by Christine
Posted on 12/28 at 03:29 PM
---
---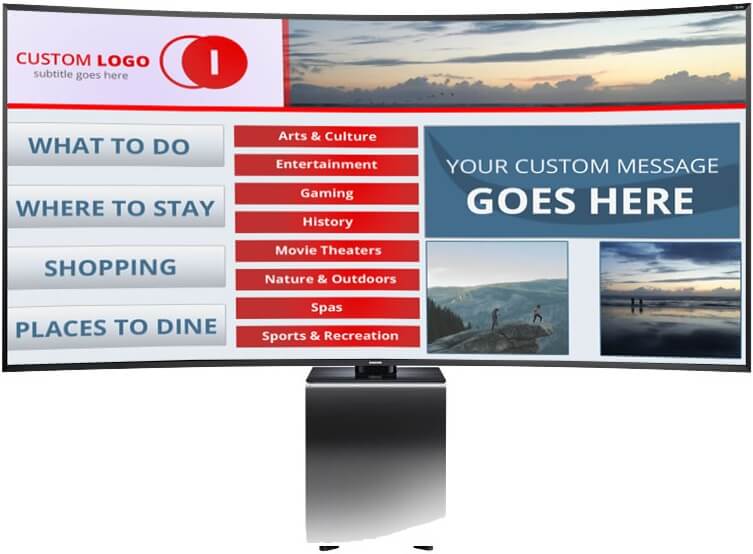 Digital signage is evolving to deliver a simpler, yet highly effective method of communication. UCView and Samsung recently worked on a revolutionary approach which greatly enhanced the digital signage user experience for network operators. The commercial-grade Samsung Smart TV with URL launcher now includes the UCView embedded digital signage player. The commercial-grade Samsung Smart TV is also touch screen, enabling for interactivity and quick user access with just the touch of a finger.

The UCView built-in player, available only through Samsung Smart TV, allows for end-users to download the software player directly from the TV. This functionality helps drive down cost while at the same time deliver a highly reliable and efficient communication solution for both small and large businesses. Digital signage content can be delivered on any sized display, including Samsung's 82-inch LED Smart screen. The media player is just as powerful as a traditional hardware system, alleviating the setup and mounting process, and delivering seamless wireless content management for users. Immerse your audience in highly engaging digital signage content which is driven by the innovative, yet highly functional UCView digital signage software.
Here are just some of the features offered through UCView's player:
Access free digital signage content, including numerous HTML5 apps, through the world's largest digital signage app store
Make quick updates and changes using any Android device
Experience an optimal user-experience with UCView's web-based interface
Display HD quality content within an instant using Samsung's highly interactive touch screen display
This simple, yet highly intuitive solution allows for administrators to operate their digital signage network in an efficient manner. Deliver content using a web-based interface which is highly intuitive, customizable, and simple enough to use for both novice and advanced end-users. Improve operational efficiency and communicate valuable messages to your target audience using digital signage powered by UCView.
Go To Post >
---
Categories:
News
|
Digital Signage Technology
|
by Christine
Posted on 12/22 at 01:20 PM
---
---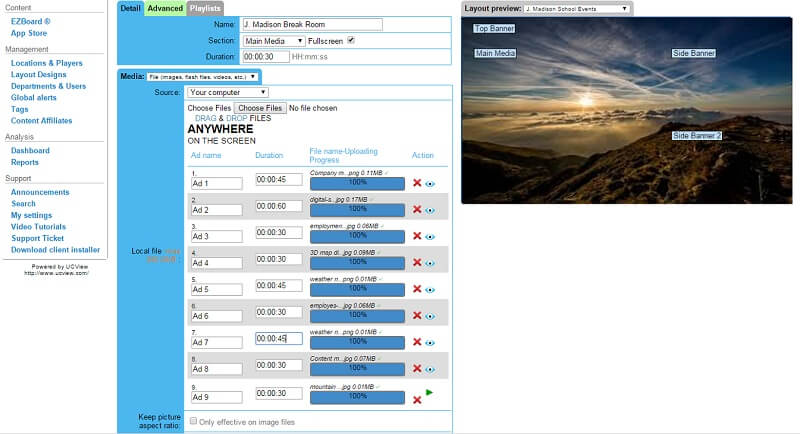 You can now upload content to your playlist within an instant using UCView's Drag and Drop File software feature. This is the world's fastest and easiest method of uploading your playlist to your user-interface! Simply be able to drag and drop multiple images, videos, Flash files, music files, etc., in a matter of seconds anywhere on your screen.

In order to access this user-friendly feature, go to Campaigns and Ads to create a campaign and then add a new ad. Under the Media category, you will need to select File and then Your Computer as the Source. After selecting Choose Files, you can then browse for the files you would like to display for your audience and then drag and drop it anywhere on the screen. After selecting your desired content, you will have the flexibility of changing the ad names, modifying its duration, as well as previewing or deleting the ads. After your playlist has been customized, you can then save your playlist selections and customize the playing order. This intuitive feature enhances the user experience and takes into consideration the amount of time it may take to create a playlist. By including the drag and drop functionality, you can now spend much less time getting your digital signage network deployed and focus more time on communicating valuable content for your target audience.
Go To Post >
---
Categories:
News
|
by Christine
Posted on 12/01 at 02:50 PM
---
---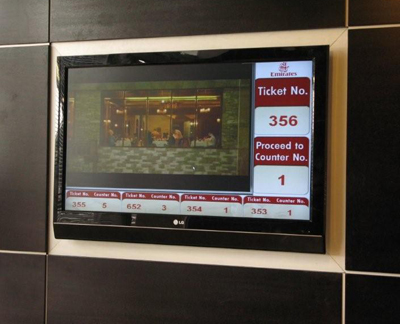 Digital signage has been used effectively to manage the wait time for customers at all types of businesses. It helps draw attention away from the wait itself by delivering relevant and dynamic information, such as the news updates and upcoming events. Even though the wait time is important, how long a customer thinks they have been waiting is actually much more effective on customer satisfaction.

According to Installation Service Technology, roughly 63% of people report that digital signage is an attention grabber. Implementing a digital signage system offers a lot of opportunities for organizations to promote their latest products and services. Providing an effective queue management system also helps improve overall efficiency. For example, it could help supervisors determine if an employee is taking too long to perform a given transaction. The primary goal of the queue management system is to improve customer flow and reduce complaints.

Studies have shown that there is a direct link to increased customer satisfaction and reduced perceived wait times. Digital signage reduces the perceived wait time at checkout by up to 35 percent. During the holiday season, long lines are inevitable and implementing an effective queue management system will help manage the flow of customer while at the same time reinforcing the company's values and culture.
Go To Post >
---
Categories:
News
|
Miscellaneous
|
by Christine
Posted on 11/16 at 01:49 PM
---
---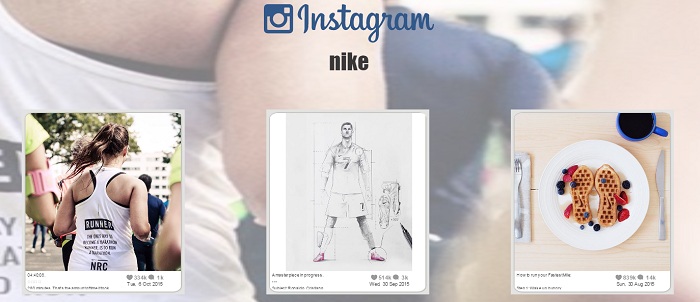 UCView recently unveiled the Instagram digital signage app with HTML5 technology. This highly-popular mobile social media app enables for users to upload photos/videos and share it across multiple social media platforms, such as Facebook and Twitter. This free digital signage app allows for you to display numerous videos and photos featuring your company's best-selling products, events, and more. Each photo includes the number of likes it received, making it great for customer interaction. Accessing the app is very simple, all you need to do is enter in the username and password to view your company's page. In addition, you can manage the number of posts you would like to rotate through and how many posts will show up on screen at one time. The Instagram app with HTML5 technology is a highly effective method of engaging your audience.
Go To Post >
---
Categories:
App Store
|
News
|
Page 4 of 40 pages
‹ First
<
2
3
4
5
6
>
Last ›
---