Data visualization and digital signage are a match made in heaven. When combined, the two concepts bring "Big Picture" data visualization to a targeted audience anywhere, at anytime. This is why a new partnership between UCView and Looker is an exciting new step in innovating signage technology.
Looker is a complete data platform that offers data analytics and business insights to every department and easily integrates into applications to get data directly into the decision-making process.
Now, with the Looker Plugin API in UCView's CMS, our mutual customers can directly integrate data visualization from the Looker platform into their digital signage playlists. This provides a great tool for data analysis, motivation and fostering relevant discussion. Relevant statistical data can now be quickly displayed on screens in places such as corporate board meetings, college campuses, metro stations, government offices. Data trends can be quickly shared and analyzed with the goal of informing or even motivating your audience using an attractive visual platform.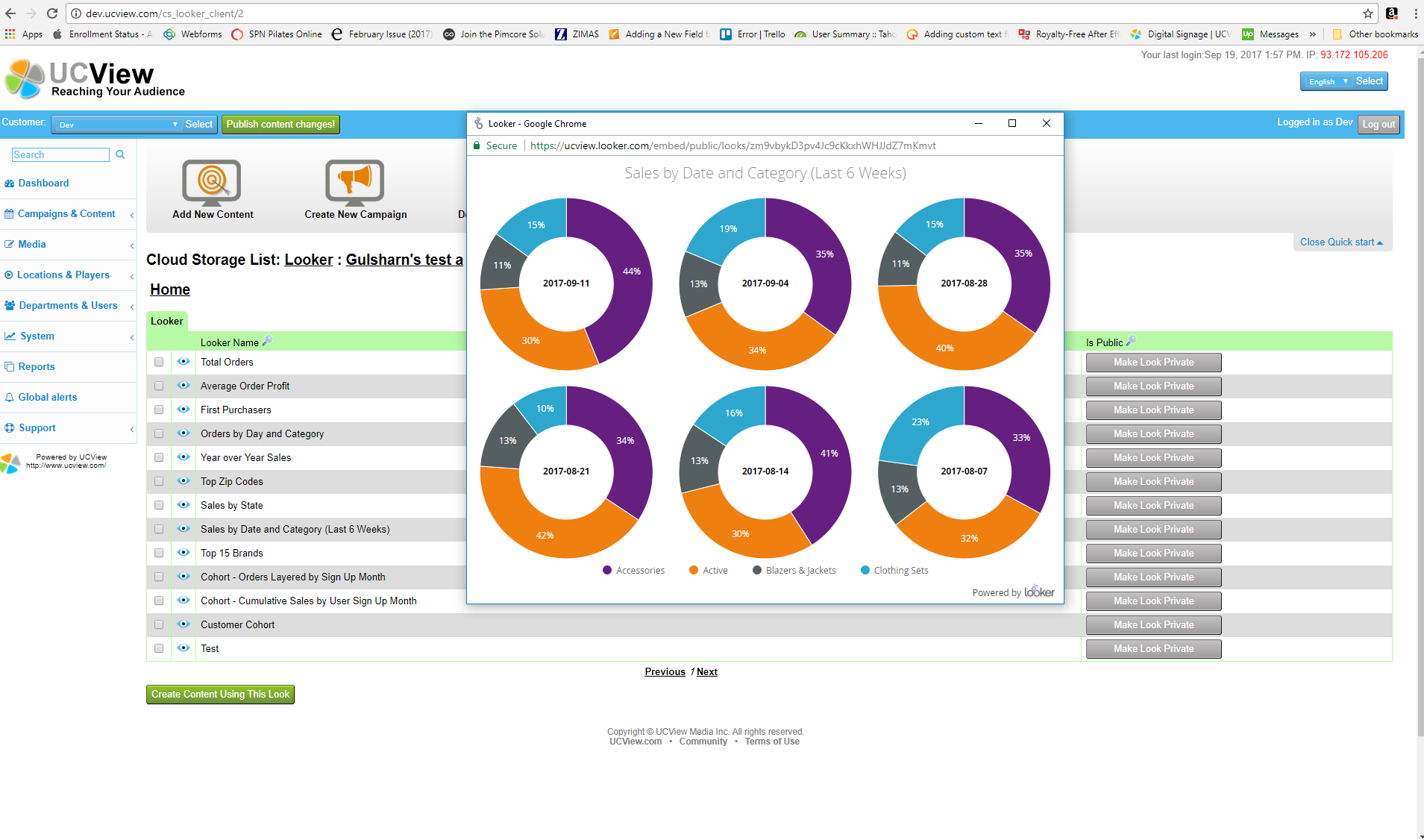 Data visualization combined with a dynamic medium of digital signage means that you can take 'big picture' data and make it resonate with your audience. For example, a company can display their monthly sales performance statistics along with training videos, announcements and other live data - all visualized nicely on a single screen from different sources.
Beyond Traditional Signage
UCView even goes beyond the regular applications of digital signage by allowing its customers to send signage playlists to mobile devices of relevant users. UCView's customers are not just limited to large displays when it comes to disseminating data to their audience. Things like training courses, promotional announcements and now Looker data can be viewed easily on workers mobile devices no matter where they are.
As UCVIew continues to provide industry leading digital signage software and features, we are always in search of the best possible solutions for our customers and we are happy to offer Looker as our newest partner in advancing our customers to the next level.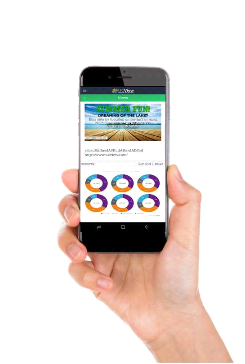 If you're interested in learning more, check out a free demo of Looker!