Digital Signage Content: As a leading provider for offering a wide variety of digital signage content, UCView's digital signage content store provides the perfect platform for creating innovative business or personal messages for a world that's constantly on the go. From social media to streaming digital signage content, UCView's Content Store has you covered. Each content available allows users to create, modify, maintain, and present dynamic content in a fast and easy interactive platform that updates in real-time, which is applicable for any organization or for personal enjoyment. Additionally, each app features design customization, state-of the-art animation tools and components to best serve your communication goals. Creating efficient and affordable professional digital signage content has never been more fun or easy with all the powerful tools provided by UCView's Content Store.
Digi Know Signage Content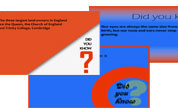 Creating fun, unique factoids, interesting tidbits, and much more on a daily basis has never been easier or more fun with the "did you know" digital signage content app. This content app offers many features, including custom-tailored design elements such as unique color palettes, state-of-the-art animation tools and components to best serve your communication goals. See more.
Plus, this digital signage content app allows you to incorporate live data and tag statements with time and date information, delivering a high-impact message to your audience whenever and wherever you need it in no time at all.
The benefits of incorporating "did you know" statements into your digital signage displays. There are endless opportunities in utilizing the "did you know" content into your daily advertising line-up. This application allows for you to stand apart from competitors by offering personalized, memorable, and up-to-date messages with style and flair. Each message you provide can be used to inform, educate, and capture your audience's attention while keeping them engaged with relevant and attractive content. Additionally, this app features the ability to constantly display an unlimited number of tips and something new every day. This app offers a user-friendly platform for advertisers to integrate key content seamlessly and efficiently into their display.
EZ Event for Digital Signage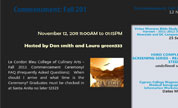 Modify, maintain, and present the details of your next big business or personal event any way you want to using with the fun and simple EZ Event app. This dynamic data integration functionality is available through the EZ Event App interface. This is a powerful tool which can be used to create and control all of your event list needs from start to finish. See more.
Interface functions include design customizations, such as adjusting color schemes and themes of the overall presentation. This is applicable for any professional organization or great for personal enjoyment. Additionally, each event keeps up-to-date information which will automatically be swapped out, once expired, for other upcoming events and presentations, ensuring accuracy in current messaging.
How EZ Event can be beneficial for your digital signage content The new and innovative approach to event and presentation planning through the EZ Event content offers several benefits that could not be achieved through traditional means via phone or emails. This application offers a revolutionary means of keeping all your event data in one secure place with monitor updates in real time, allowing for an easy and convenient way for everyone to be up to date and alerted at the same time. The updates made within the event management system are immediately reflected on your digital signs, eliminating communication breakdowns across various channels while ensuring a successful means to communicate with all of your event attendees at multiple locations simultaneously.
---
Twitter for Your Digital Signage Content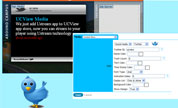 Easily share and enhance your audience's experience using important, up-to-date social media campaigns with UCView's Twitter Content Widget. This innovative technology features several different eye-catching, visually stimulating options like modifying the look, color, and animation of the Twitter Widget.
UStream Live Event Content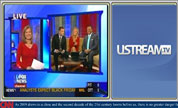 UStream is the leading live interactive broadcast platform. Anyone with Internet connection and a camera can start engaging with their family, friends, or fans anytime from anywhere. Millions of UStream users view and broadcast a wide variety of content, from high school sporting events to red carpet movie premieres. See more.
Notable UStream broadcasts include major political events, concerts, conferences, movie premieres, talk shows, sporting events, interactive games, and personal milestones. Now you can use it as digital signage content using UCView technology.
---
YouTube Broadcast as Content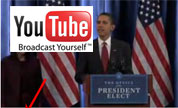 Founded in February 2005, YouTube allows billions of people to discover, watch, and share originally-created videos. YouTube provides a forum for people to connect, inform, and inspire others across the globe and acts as a distribution platform for original content creators and advertisers both large and small. Take advantage of this app and utilize it as digital signage content using UCView's technology.
NPR News Widget for Digital Signage Content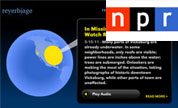 A thriving media organization at the forefront of digital innovation, NPR creates and distributes award-winning news, information, and music programming to a network of 900 independent stations. NPR programming reaches 26.8 million listeners every week. NPR, also known as National Public Radio, is a privately and publicly funded non-profit membership media organization that serves as a national syndicator to 797 public radio stations in the United States of America. NPR was created in 1970, following congressional passage of the Public Broadcasting Act of 1967.
---
Stock Ticker App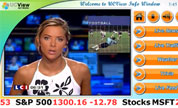 Barchart is a leading provider of financial content, ranging in services from integrated digital signage content and market data feeds to software licensing and white-labeled products. Our solutions are completely customizable or turn-key. Whether you require dynamic market data and market information for your website or streaming real-time market data feeds for front or back-office systems, Barchart provides both simple and comprehensive market data services to fit your needs. Our advanced technology ensures reliability and low latency, as well as seamless and quick integration.
Yahoo News Scroll Content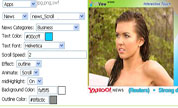 Yahoo Scroll, which is powered by Yahoo News and UCView, provides you with a customizable news scroll widget for your digital signage displays.
---
Weather Map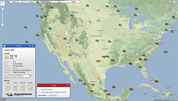 Checking out current temperatures and staying informed of inclement weather has never been more fun or easy. The weather map widget is perfect for your digital signage main media section, you'll love designing a daily forecast map using this innovative tool. The Weather Map features customized content like Map View with weather stations, wind, and temperature. Select between Map, Terrain, Satellite or Hybrid map, and more.
Weather Picture
Display the current temperature and weather of your local city along with beautiful scenery pictures. Staying informed of inclement weather has never been more fun or easy. The Weather Picture app is perfect for your digital signage content in the main media section. The Weather Picture feature is easy to use, just enter your city zip code, press save, and you're done.
---
5 Day Weather Forecast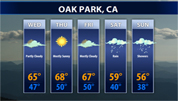 Is your city dealing with unpredictable weather? Find out what's in store for you with our new Five Day Forecast widget. With a click of a button, you can view the five day weather forecast in your city. UCView's new digital signage content app will also allow you to customize the background scenery based on your liking. UCView's Five Day Forecast widget will help you prepare for any type of weather, rain or shine!
Daily Weather Content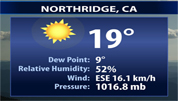 Is your city dealing with unpredictable weather? Find out what's in store for you with our new Daily Forecast widget. With a click of a button, you can view the daily weather forecast in your city. UCView's Daily Forecast widget will help you prepare for any type of weather, rain or shine!
---
Weather Design Template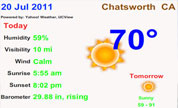 This weather template is powered by Yahoo Weather and UCView, providing you with a fully customizable weather template. This digital signage content app allows you to change the color of fonts, language setup, background color, or images.
Traffic Report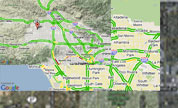 Google Maps (also known as Google Local) is a web mapping service application and technology provided by Google, free (for non-commercial use), which powers many map-based services, including the Google Maps website, Google Ride Finder, Google Transit, and maps embedded on a third-party digital signage screen via the Google Maps API. It offers street maps, a route planner for traveling by foot, car, or public transport, and an urban business locator for numerous countries around the world.
---
Flights Status Information Content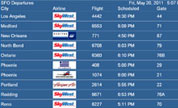 This app is a leading provider of worldwide flight on-time performance information for global travel and transportation industries. Our FlightStats platform delivers real-time flight information that lowers travel-related costs and improves the travel experience. With unique products that can deliver value at each stage of a travel transaction, to both business and consumer audiences, FlightStats is poised to be a beneficial tool as travel management evolves.
QR Code Generator Content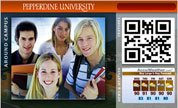 A QR code, which is short for Quick Response code, is a bar code made of a two-dimensional code that is readable by a barcode scanner or camera telephone. The code consists of black modules arranged in a square pattern on a white background. The QR code can contain information like text, URL, phone number, SMS, or contact information via a vCard. UCView Technology allows you to generate and embed QR codes with your digital signage content. With the use of an easy to use app, you will have engaging content in just minutes.
---
The Universal NASA TV Content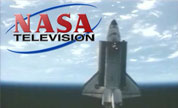 Adding an educational and entertaining feature to your digital signage content has never been more fun. This out-of-this-world content can be displayed on any section of your digital signage screen and features a variety of regularly scheduled, pre-recorded educational and public relations programming, and an array of live programming available 24 hours a day. The NASA TV app is featured on several multimedia venues and various channels and showcases a variety of manned mission and space station videos, incredible space satellite imagery, media briefings, presentations by expert lecturers, astronaut interviews, special events, and much more. See more.
How the NASA TV content can be used to benefit you. Educational messaging has grown into a popular feature for users and viewers over recent years. Because the NASA TV app airs a large amount of educational programming, it's perfect for educators and students across various institutions for staying informed and engaged on current events in the world and beyond. It's also beneficial for advertisers differentiating themselves by adding non-sales content to their digital signage line-up and connecting with their audience in an informative and entertaining way.
Digital Clock Content Widget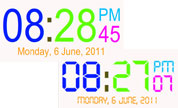 Keep track of important events using the Digital Clock Widget available from UCView. Perfect for your digital signage content, this oh-so-good looking widget offers lots of customized features, including a variety of colors, fonts, and backgrounds. Plus with the dynamic interface, users can make changes that take effect in real-time, making it easy to modify and maintain for all your upcoming events.
---
Analog Clock Content Widget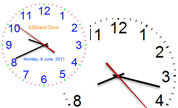 Easily keep track of the time using the Analog Clock Content Widget. This innovative approach is a traditional way of tracking the time and is perfect for a mobile world, which is constantly on the go. This widget offers several different eye-catching, visually stimulating options like modifying the colors and changing the arrow types and font. Additionally, the easy-to-use interface allows for you to create and change your updates instantly for all of your important events.
Date Content Widget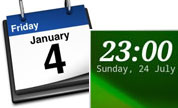 Stay digitally up-to-date using our Date Widget. Perfect for your dashboard or digital signage, the Date Widget provides a powerful tool in organizing all of your important upcoming events. Users can choose and change from fun and attractive fonts, color schemes, and backgrounds. Plus, you can control and post your changes instantly and easily with the dynamic interface available in the widget.
---
The Countdown Content Widget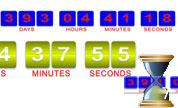 Create your own personalized countdown clock and timer for any special future events with the digital signage Countdown Widget . This application offers many flexible and powerful features including a customizable countdown clock available with an array of fonts, colors and animated wording text that flashes at every set interval which you can control and broadcast instantaneously. The Countdown widget can be used as a countdown clock for sales promotions, auction watches, special events, work days/hours and as a time synchronization utility, delivering a high-impact message which can attract attention to your event across your digital signage screens. See more.
Benefits of incorporating the Countdown widget as digital signage content. The utilization of the Countdown widget adds innovative excitement as it communicates with your audience at multiple locations simultaneously. It monitors countdown updates in real time and alerts viewers of special events and promotions, including end of sale events, limited time promotions, or exclusive offers. This widget creates the perfect platform for advertising messages and is also great for personal occasions, such as birthdays, graduations, and much more for a world that's constantly on the go.
Weather Widget Content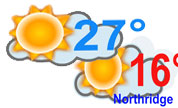 The Weather Widget, which is powered by Yahoo Weather and UCView, provides you with a customizable weather widget. Reach your audience by using sleek animation and providing accurate temperature readings.
---
Image News RSS Dynamic Content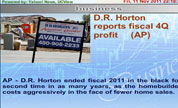 Yahoo News Stories can display for 15 seconds on any main media shape channel. The app allows for you to select between 15 different categories. Once you click on your selection, you will automatically be able to view the most recent news stories throughout the day.
Trivia Game Content
The Weather Trivia content channel features high-definition trivia games and a large variety of trivia questions. These questions range from History, Science, Geography, Sports. This app presents a question while giving the audience 15 seconds to answer before revealing the correct answer.
---
Content Creation Tool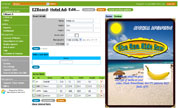 UCView's EZBoard is the fastest, most cost-effective tool for creating dynamic animated content for digital signage. You can create dynamic messages which include attractive animation within minutes. It's extremely easy to use and there's no need for scripting.
Yahoo Sports News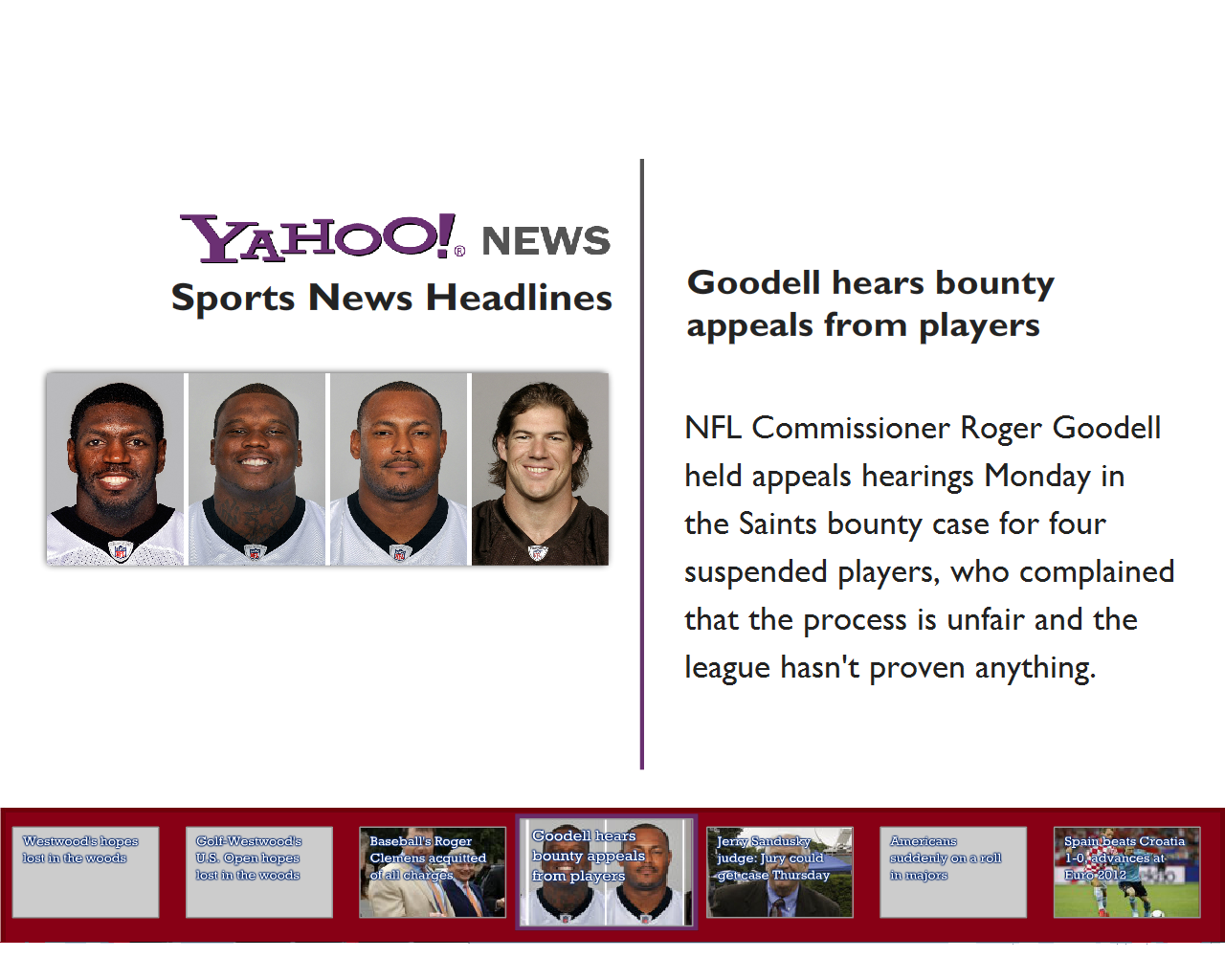 Yahoo Sports News app features the latest news on your favorite sports team! Select from general sports, football, soccer, basketball, hockey and more. Functioning as a slideshow, Yahoo Sports News app consistently provides you with the hottest updates. Learn what's happening today in the world of sports!
---
Yahoo Tech News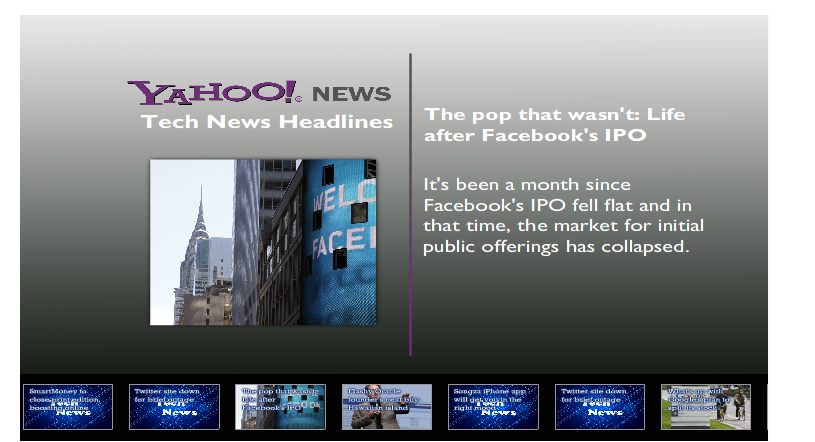 Yahoo Tech News app is ideal for tech-savvy individuals. Receive up to the minute news on the latest products and companies storming the market. Reach your audience with a constant flow of engaging and concise technical news stories.
CNN Money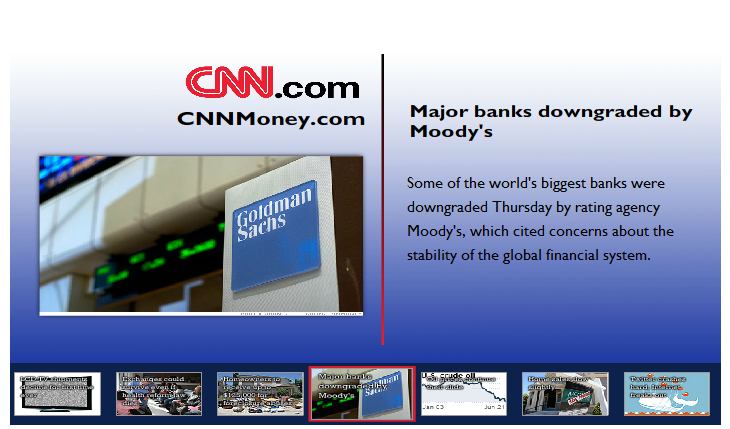 CNN Money News app provides essential financial information throughout the world. Receive a full functioning slideshow of images and concise descriptions on the economy, financial situations, and corporations. Inform your audience! Find out what is happening in the financial market today!
---
Sky Sports News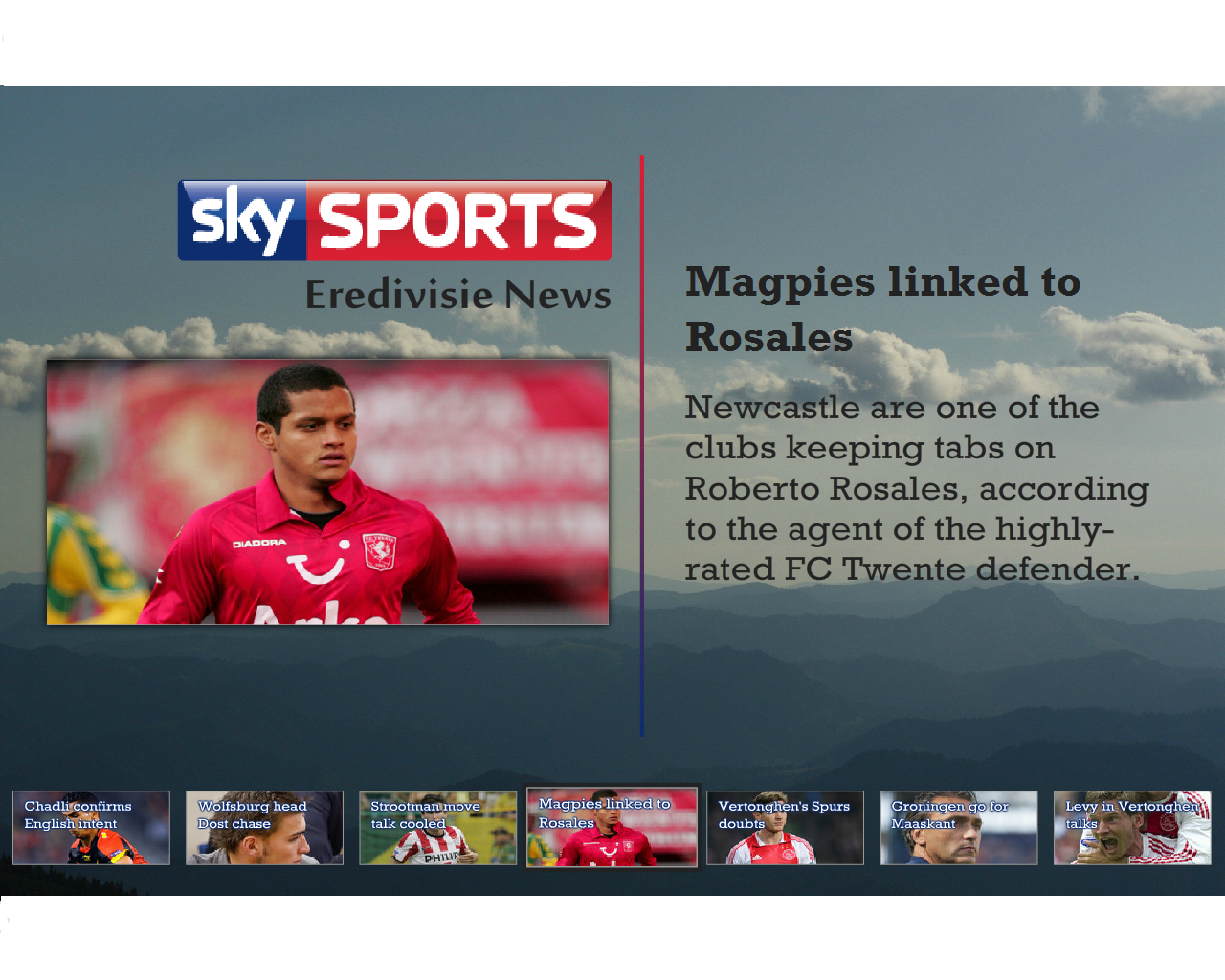 Sky Sports News app provides viewers with entertaining and informative sports news. Learn what is happening to your favorite national or international sports team. This app consistently provides you with numerous details and updates, which will keep your viewers interested any time of the day.
Yahoo Entertainment News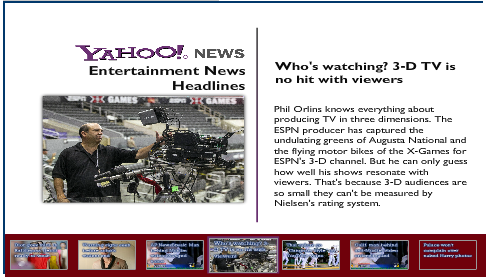 Immediately receive up to the minute information on celebrities, events, and more. The Yahoo Entertainment News app provides viewers with amusing details on what is happening in the world of entertainment. Allow your audience to gain up to minute information that is constantly changing on a daily basis.
---
Yahoo Canada News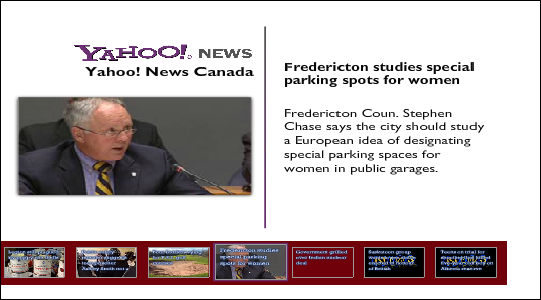 You may now receive Canadian news on Yahoo. Display any type of important news headlines. Select from Canadian headlines, Ontario, Quebec, British Columbia, Prairie province, Atlantic, territories, politics, business, economy, earnings, stock market, and tax. Based on a category you select, Yahoo news in Canada will provide you with the latest headlines pertaining to your industry. Use this app for financial, corporate, educational settings, and more. This app will inform your audience with tantalizing headline news stories.
Great Quotes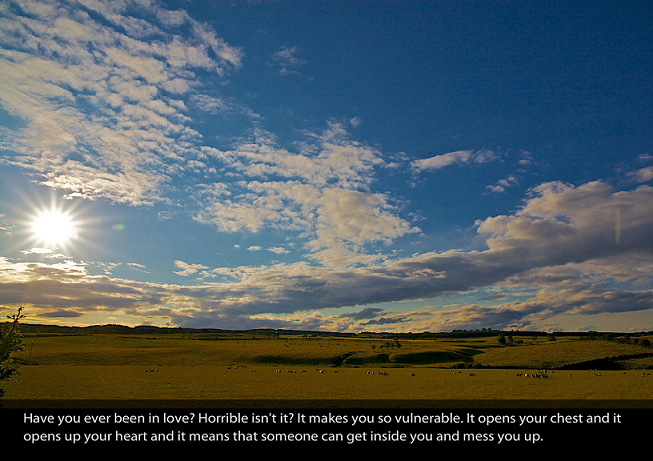 This digital signage content app functions as a slideshow as each inspirational quote includes an equally stunning image of nature. Display images of stormy clouds, trees with multi-colored leaves, and the bright blue sky. Each quote carries a message of love and hope. This digital signage content app is ideal for customers standing in long lines or sitting in the waiting room, as each tranquil image is appealing to the eye of the customer.
---
Folder Slideshow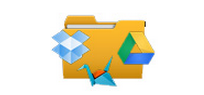 Load all of your images to any local folder, shared network folder, Google Drive, or Dropbox and use the Folder Slideshow app to display a slideshow of images on your screen. This innovative digital signage content app allows for you to use a smart phone to upload images and make updates via a folder and then have those images show up on your screen in slideshow mode. There is no need to log in to your content management system in order to add pictures onto your screen.
Physics Education News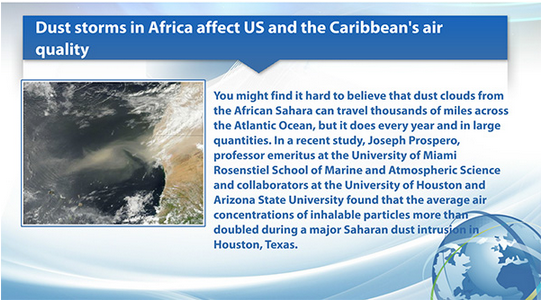 The Physics Education content is extremely useful in providing current science information for students, instructors, and anyone else interested in the subject. This content app focuses on the hard science subjects of physics, space and earth science, biology, chemistry, electronics, nanotechnology, and technology in general. This content also features medical news stories from MedicalxPress. Since Physics Education publishes daily reports, blogs, and comprehensive articles on new peer-reviewed scientific papers, this free digital signage content app is ideal to use within the science building or classroom.
---
Twitter Timeline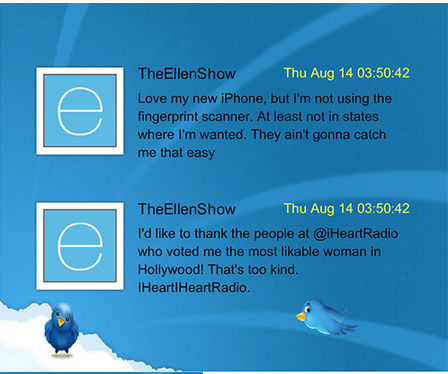 Display multiple tweets at one time on your screen and even customize your tweets to reflect your organization. Twitter Timeline releases its tweets in a traditional manner, but its updated look and customization options makes it stand out from other social media content.
Twitter Bubbles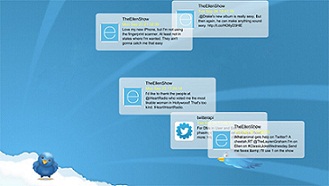 Twitter Bubbles is a unique, but fun content app to use. This eye-catching app allows multiple tweets to float around your screen. The background can also be customized to your liking and its transparent tweets give it a more modern look.
---
500px Images
The slideshow collection of photographs includes the name of the piece and the author. Select from different categories; 500px Fresh, 500px Editors, and 500px Best. Time flies with this free digital signage app, making it ideal to use for customers waiting in a queue or lobby.
Medical Xpress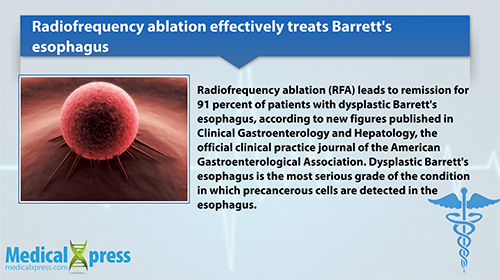 Receive the latest information in relation to medicine with Medical Xpress. Gain cutting-edge information from a variety of sources, such as peer-reviewed scientific papers, exclusive comprehensive articles, daily reports, and blogs taken from major research labs and universities across the world. Select from different topics, such as Alzheimer's disease and dementia, genetics, cardiology, obesity, and much more.
---
9GAG Content
9GAG is a social media site which display humorous user uploaded images and popular memes the public will enjoy. Allow for your audience to read juicy confessions from Confession Bear, get helpful advice from Actual Advice Mallard, and view other comical images with corresponding content. Display hilarious uploaded images to help pass the time.
Animal Planet TV
Check out the best Animal Planet programs available. Whether it's live or recorded, you can entertain your audience with animals found in nature or even in your own home. Watch programs which are funny, cute, and informative. Go wild with Animal Planet TV content!
---
Bloomberg TV
Bloomberg Television is on international and satellite business news television channel that's owned by Bloomberg L.P. It reaches over 300 million people and provides you with top news stories.
RT TV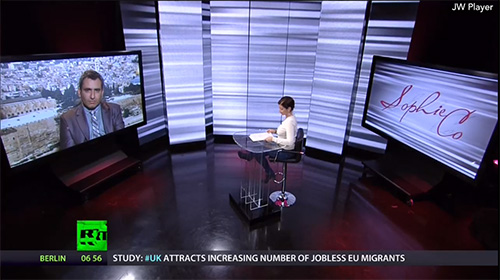 The RT network has three global news channels that broadcast in English, Spanish and Arabic. RT has a global reach of 630 million people in over 100 countries. This streaming TV channel first launched in 2005 and is one of the largest global news channels available.
---
CBN News
CBN news is a popular news channel which focuses its attention on the Christian belief system. CBN widely proclaims the Good News in 139 countries and in more than 60 languages.
Sky News
Sky News provides the top streaming news stories for your digital signage screen. Enable customers to view up to the minute stories throughout the U.S. and the world.
---
C-SPAN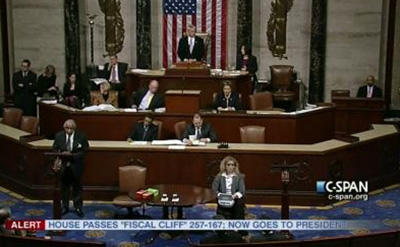 C-SPAN is a public television channel which depicts in-depth details about Capitol Hill, the White House, and U.S. politics.
Animal Planet Live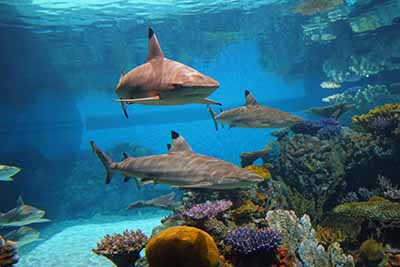 Animal Planet Live allows for you to watch streaming TV for your audience. Select from live cams featuring sharks, kittens, pandas, penguins, brown bears, black eagles, and more. This live video content is great to show within schools and in waiting rooms.
---
NASA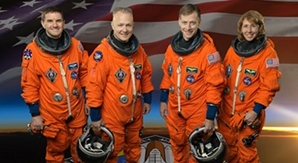 NASA Public TV provides video content on the history of NASA (National Aeronautics and Space Administration) along with a special educational programming for schools.
CBS News
CBS News is a widely popular news channel throughout the United States. CBS news provides up to the minute news stories around the nation that are suspenseful and highly informative.
---
CNET
Enable your audience to view the inside scoop on newly released tech products. CNET provides honest reviews on popular consumer electronics.
CSV File Folder
CSV file reader is an innovative app which allows for you to grab data from a CSV file and display it on your screen. For instance, you can take any data you have from a local folder or DropBox and then customize the content for your audience. Change the color of the background, the text size, the header color, the text color, the scroll delay interval, the number of display lines, and more.
---
NBC News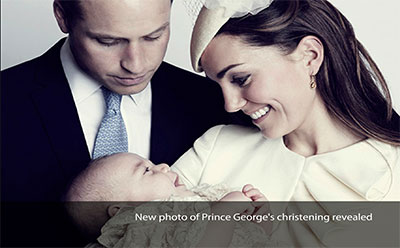 NBC News is a popular American broadcast network which provides up to the minute news stories. This free digital signage content enables for you to select from different categories, such as Today News, Today Entertainment, Today Health, Today Money, Today Pets, Today Moms, Today Style, or even Kathie and Hoda.
Stock Banner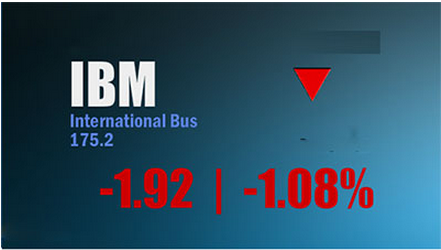 Stock Banner enables for you to display your desired stock information on your digital signage display. Display the stock for both large, medium, and smaller-sized corporations. UCView provides opportunities for you to enhance the look of your screen. Users can change the font size, color, and background to reflect the theme of their corporation.
---
Stock Scroll

The Stock Scroll content looks great to show on the bottom banner of your digital signage monitor. UCView enables for you to customize the background color, the font size, and the font color so you can have your stock information show up clearly on the screen. Allow for customers or employees at the bank, financial institution, or corporate office to view Stock Scroll content with data on market shares.