Video Wall Digital Signage Players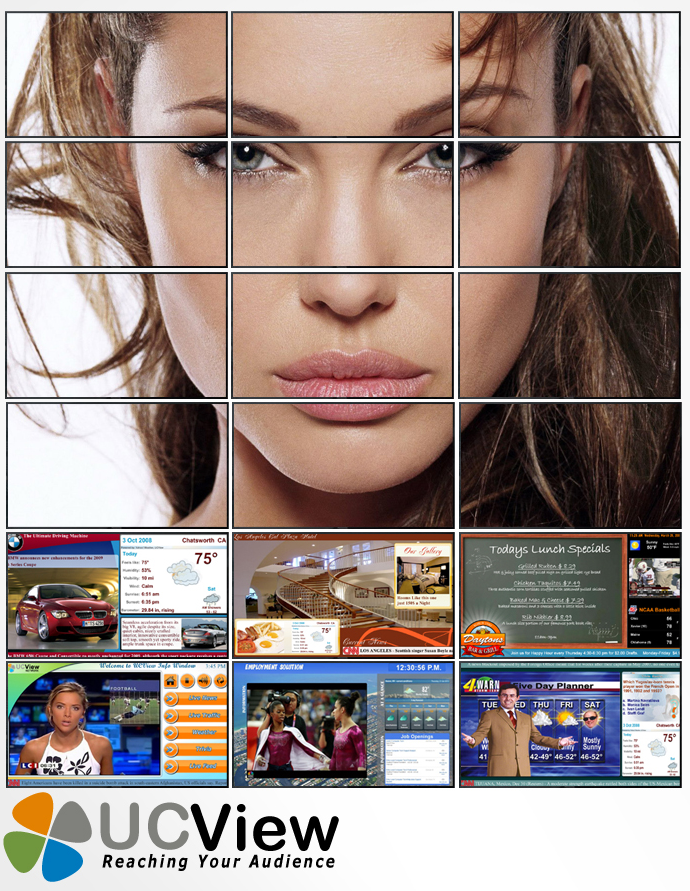 Technological advancements in recent years have enhanced the use of video walls. Video walls are comprised of digital signage monitors placed beside one another, creating the illusion of one enormous display screen. The video wall can show either one large picture or the monitors can be controlled separately, based on what you desire.
---
---
All players are controlled by a CMS (Content Management System). The software can be built into the media player, on a cloud computing system or in a centralized digital signage server. The content management system allows for you to design a layout, insert a number of zones, schedule ads, and upload playlists to be displayed to your audience. There are two different types of media players: standalone players and SaaS/server players. A standalone player has the CMS built into the player, and you can control it locally or through the network without the need for a server. However, other media players will require either a SaaS or server for network connection.

Digital Signage Servers provide cost-effective performance and along with a digital signage player, can start delivering content in a matter of minutes. Signage servers provide state-of-the-art distribution services and eliminates complicated IT related hassles.

Digital Signage SaaS (Software as a Service) removes a company's responsibility of owning and maintaining a digital signage server. The software and data are centrally hosted on the cloud, which delivers service over a network. Software is hosted remotely, so it removes the need for companies to handle the installation, set-up, and daily maintenance of their digital signage server.

Along with SaaS / server based players, we released standalone digital signage players. Our standalone digital signage players are an all-in-one hardware and software solution. No server is necessary to manage your network. The SignEdge digital signage standalone player saves money by bundling application and software functions into one small device. Deploy content, live TV, widget, touch screen kiosk, and more. This media player is small and lightweight enough to be mounted behind a display panel. This digital signage standalone player is extremely easy to install and operate, making it ideal for beginners and advanced users.
UCView's Digital Signage players deliver virtually all formats of rich media to your displays. All of our players support all popular electronic data type including, but not limited to the following:

ELECTRONIC MEDIA:


PPT: Microsoft PowerPoint


XLS: Microsoft Excel


SWF: Adobe Flash


Live RSS


HTML/HTML5


PDF: Acrobat Acrobat


DHTML: Dynamic Web Pages

VIDEO:


MPG: MPEG layer 1,2,4


H-264, H-263


AVI, m4v


Flash FLV Movie


Windows Media


Div-X


Quick Time

STREAMING:


Live Feed Analog


Live Feed HD


HTTP Streaming


RTSP: Real Time Streaming Protocol


MMS: Microsoft Media Services


RTMP: Real-Time Messaging Protocol

IMAGES:


JPEG


GIF


PNG


BITMAP

AUDIO:


MP3


WMA


WAVE


If you choose to manage your UCView digital signage player through your own PC, UCView's downloadable software package will effortlessly turn your PC into a signage player. Please contact us to make sure your PC meets all the requirements to serve as a digital signage player.


Our digital signage system is highly customizable to accommodate virtually any scenario. To learn how UCView products can work into your scenario, please
contact us
.