DIGITAL SIGNAGE


&nbspVideo Wall Players
What Is A Video Wall?
Video walls are comprised of digital signage monitors placed beside one another, creating the illusion of one enormous display screen. The video wall can show either one large picture or the monitors can be controlled separately, based on what you desire.
As technology has advanced, video walls have also progressed to adapt to the change. Video walls are comprised of flat panel displays, which take up less space and look sleek and professional.High definition allows for a realistic viewing experience, engrossing the audience in the action on screen. Live television can also be presented on the displays, allowing for your audience to view breaking news, football games, etc. Provide a detailed and dynamic menu board or presentation screen that is viewable to the public.
We would be happy to provide you with everything necessary for a complete video wall experience. Contact us today to discuss your project needs!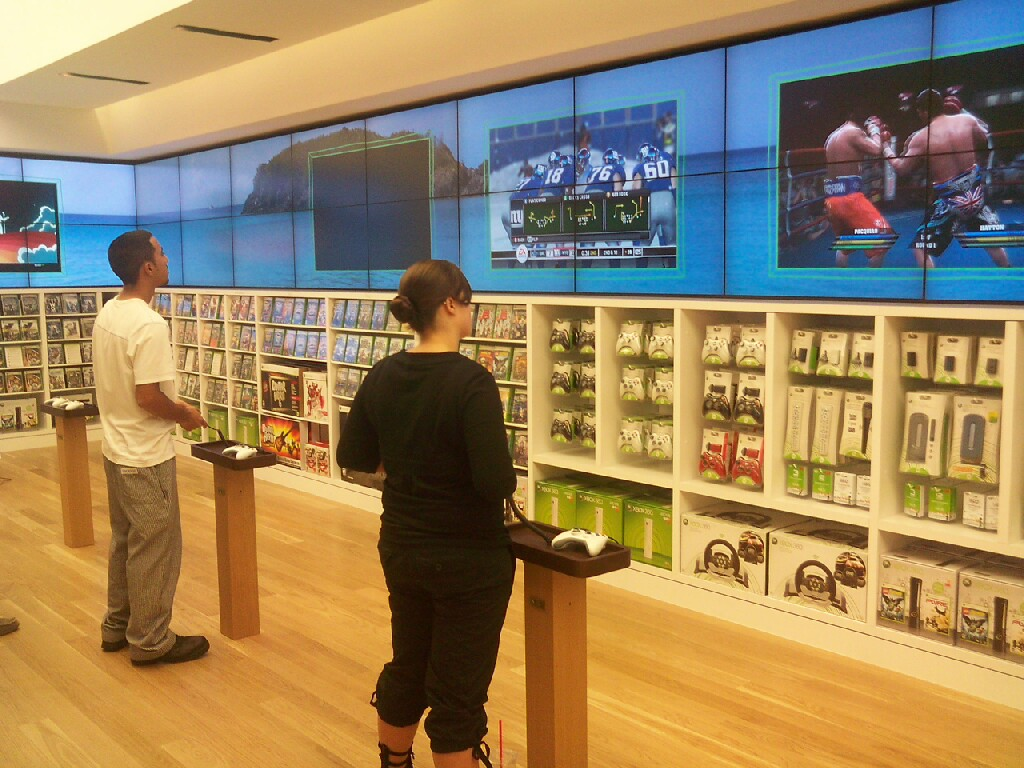 Video walls typically have very thin bezels (which are usually black and provides a border), giving the illusion of a large display screen.
Just because you have multiple monitors placed next to one another, this does not mean that your battery life will be drastically short. A video wall can play for hours at a time, without any issues.
Video walls can be managed using only one license.Control of the displays have shifted overtime, allowing for your video wall to be managed remotely, rather than onsite.
Operators have the option of displaying one large picture or displaying images on individual screens. Display digital menu boards or even engrossing presentations. The content can be customized based on what you would like to display.
Mounting large video wall displays are now easier than ever. Video walls can be mounted on any surface and can be tailored to support the number of screens you desire.
UCView's software can support anywhere from four to eighteen display screens.

The astounding six screen video wall allows for you to communicate what you need, while providing ample amount of entertainment for your viewers.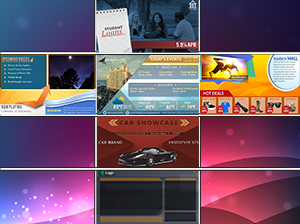 Twelve screen video walls are perfect for a menu board or presentation screen. Ideal for small to medium sized establishments, you can immerse your audience in content that is eye-catching and effective.
Note: Requires a custom-built player.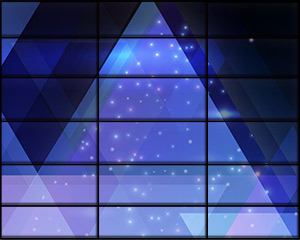 The eighteen screen video wall displays amazing visual content for your viewers.
---
SIGNEDGE MULTIVIEW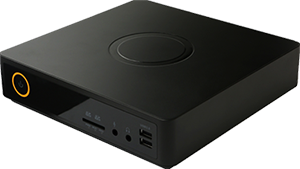 This video player comes in a small portable package but delivers visually stunning results. It supports up to 4 display screens and can be mounted easily behind your screens. Equipped with the latest hardware including an intel i5 CPU, 1000Mbps integrated LAN ports, up to 16GB of RAM, UCView Multiview player is ready to support any four-screen video wall setup.The user can also choose between Ubuntu Linux or Windows 7 operating systems. Display stunning visual content throughout multiple screens using the dynamic SignEdge MultiView 4.
Request Demo