---

Revolutionary SignEdge Player
UCView proudly introduces a revolutionary new approach to digital signage for small businesses with SignEdge. What is SignEdge? SignEdge is an All in One, simple, highly affordable signage player that enables any small business operator to quickly and very easily start communicating with customers and staff using eye-catching, impactful digital displays.


Easy to Use Web Interface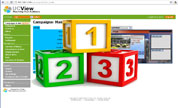 From any known browser navigate quickly and easily with an easy to use and friendly web-based user interface. The user interface makes it to simple use web-interfaces with drag and drop features, and more.
Video Wall and Multi Screen Features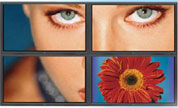 UCView Support Video Wall or Presenter Wall digital signage is simple and easy to use with setup only taking minutes. One player can drive one or more displays.
---
Campaign and Ad Scheduling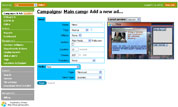 Flexible ad scheduling with the ability to schedule ad by location or display, display groups, time period, tags, and rules.
Easy to group and change play rules
Dayparting/scheduling by date, time, event, on demand
Display Layout Design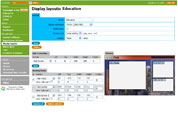 Full feature layout designer
Auto-rotate/resize/crop (portrait to landscape, any resolution).
Drag and drop function
Background and overlay with transparency
---
Supported Media Type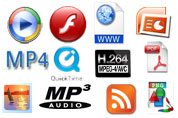 All of our players support all popular format
WMV, Quick Time, MPEG layer 1,2,4, H-264, H-263, AVI, m4v,FLV, Div-X
Images,Adobe Flash, PowerPoint, RSS,PDF, MP3 and more
Emergency Messages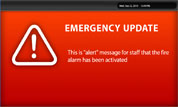 Activate real time emergency messages.
Allow messages to be set by location or group of locations.
Active alert through API, cell phone or remote computer.
Include text, video, and sound in the alerts.
---
Built-in content integration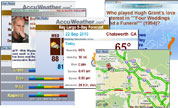 Over 20 types of news by Yahoo, Accuweather, and more
Trivia Games, RSS Ticker, Traffic Report
Daily weather, five days forecast, radar, pollen, multi-language
Network Monitoring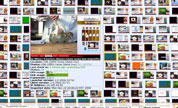 Check the status of your network with player health monitoring.
View live signals and snapshots from each display
---
Maintenance Scheduling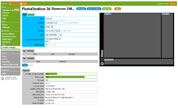 Perform remote maintenance tasks such as reboot, upgrades, rollback. Reboot task can be scheduled to execute at specific times.
Seemingly upgrade to any future version.
---
Content Creation Tool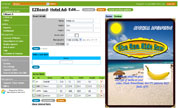 UCView EZBoard is the fastest, most cost-effective tool for creating dynamic animated content for digital signage. You can create dynamic messages, including animation in minutes without any scripting, using just you web browser.