Digital Signage Software
We provide you with all you need to get your digital signage network up and running.
What Can SignEdge Software Do For You?
Our Digital Signage Software offers unbeatable flexibility and amazing features not found anywhere else.
Sign Up To Use SignEdge™ Software For 30 Days And See Why It's The Best In The Industry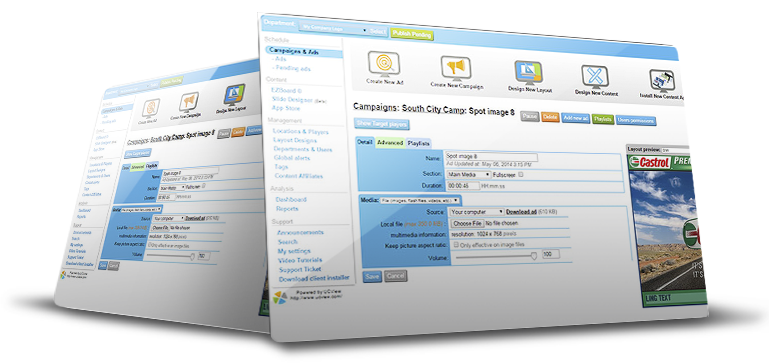 ONLINE DEMO
✓

Create Custom Layouts On The Fly

✓

Easily Choose & Integrate Content From A Massive Collection In Our AppStore

✓

You Can Use Our Signage Software With Your Own Servers & Players
Easy Setup Options
Do you want to easily access & manage your digital signage solution via Cloud?
SaaS Option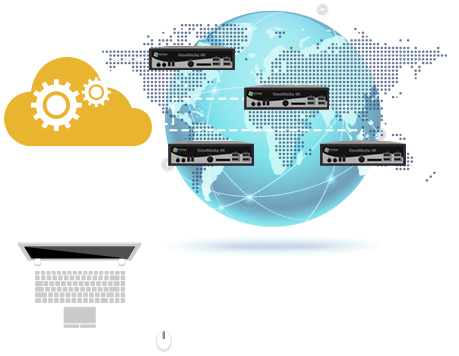 UCView's Software As A Service solution is great for clients with both large and small networks. You can manage, customize and deploy your ads all through an online account.
Do you prefer to use and maintain your own digital signage Servers?
Server Option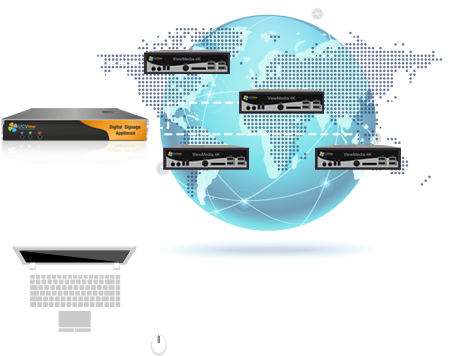 Keep all of your digital signage content on your own network. All of the digital signage content is published and distributed internally.Signage players do not require an internet connection in order to play content.
Easiest Digital Signage Solution