Digital Signage Software
Providing a manageable foundation for your digital signage network.
UCView Digital signage software provides you with multiple solutions to help you get started with your digital signage. Versatile, flexible, and simple, our signage software can reach your audience, providing you with a hassle-free setup. We provide you with all you need to get your digital signage up and running. Our digital signage software provides powerful performance to run your signage at all hours, everyday.
Web-Based User Interface Software
UCView's web-based digital signage software interface provides tools which will help you upload, modify, and release content to your audience. Our web-based user interface signage software is separated into five sections (Schedule, Content, Management, Analysis, and Support). Each section is broken down to help make the process of deploying content faster, easier, and efficient.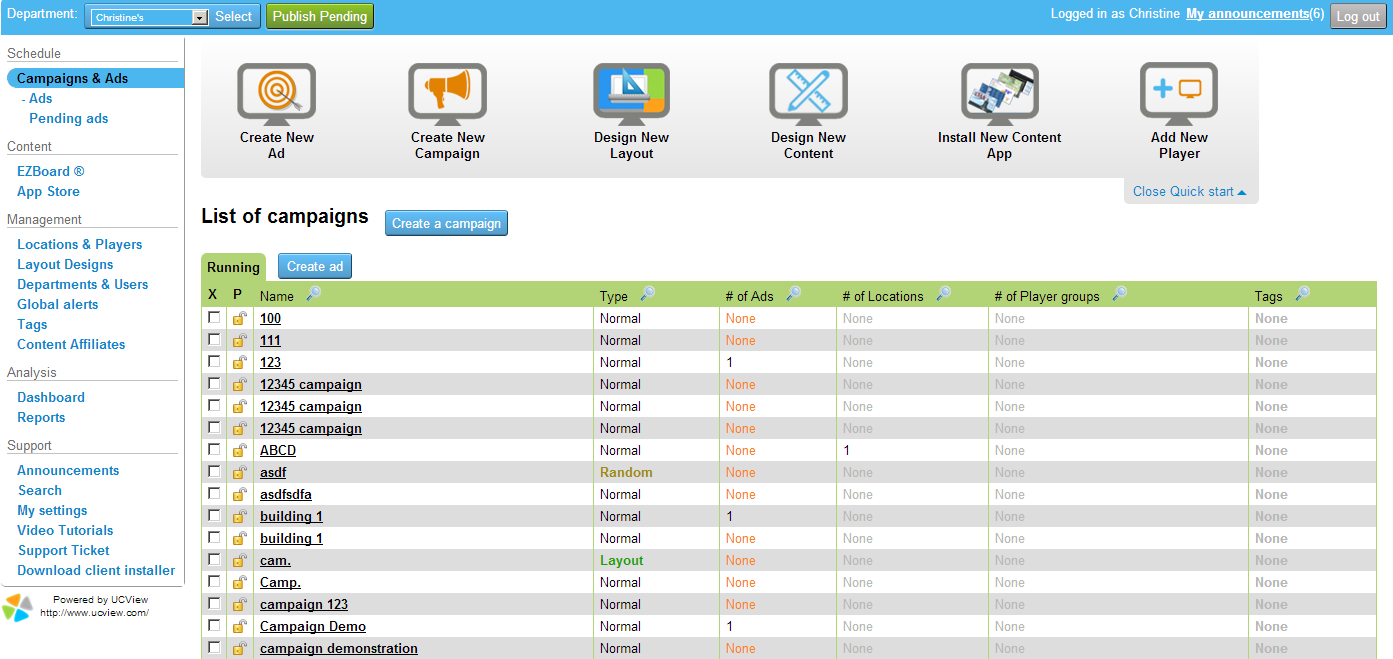 All sections have an important role which will be successful in providing the necessary content to your audience. With an easy to use digital signage software, you can customize your layout to display virtually anything you want. You can control how many zones to insert, what to display in the background, include visually appealing overlays, and more. Gain access to ad approvals, permission controls, and security options which allows for you to distribute control access to the desired users or departments. Obtain management control over running ads, licenses, and storage size. UCView's free digital signage content store also provides you with multiple apps and widgets to choose from. Select from multiple sections such as (social media, streaming, information, weather, news, widgets, and layout templates). The content store has many valuable tools used for information or entertainment. You can install an app or widget to use in just a matter of seconds.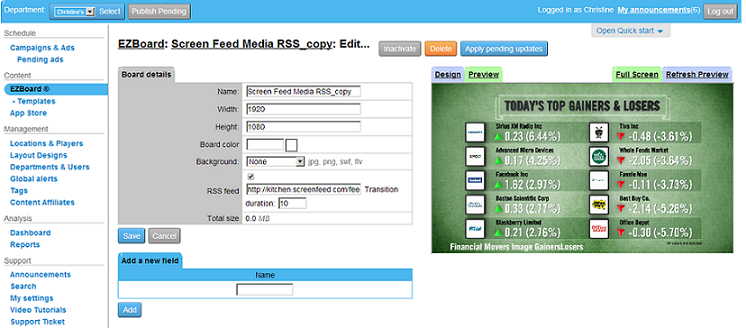 You can modify and upload content in just mere seconds using our digital signage web-based interface. EZBoard allows for you to display dynamic content, which includes software for an interactive touch screen kiosk. Include information such as wayfinding, which provides an in-depth map for users trying to find their destination. The Campaign and Ads section allows for you to display content and view a preview of your display layout. You may also upload media files, such as Flash, live TV, EZBoard, web pages, social media, and apps from the content store. The web-interface signage software provides you with all the essential tools needed to have your content running without any problems.
---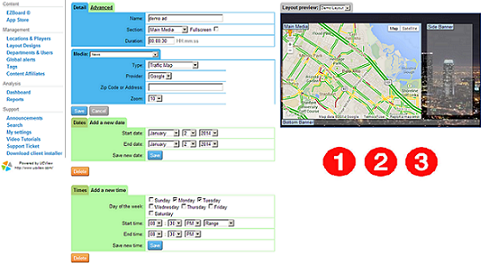 The feature page provides our customers with options they may take advantage of while using our digital signage software. Our Features page provides you with all the solutions you can obtain to make your task of running a digital signage display even easier. Gain access to features, such as live TV, content on demand, audit trail, and other valuable tools you can use for your convenience. Learn more
---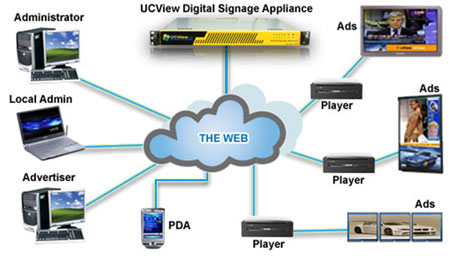 The server series simplifies digital signage network operations. Servers are not only durable, but powerful - providing support for hundreds of displays. The ViewEdge is simple to set-up and can efficiently deliver content to your network without any hassle.
Learn more
---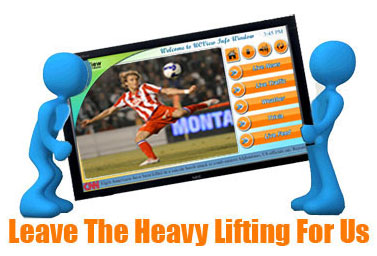 SaaS (Software as a Service) requires a monthly fee to provide digital signage services. SaaS removes the hassle of having to purchase additional hardware to run your digital signage displays. With just a monthly fee, you can remove the hassle of installing and maintaining your digital signage network. Learn more
---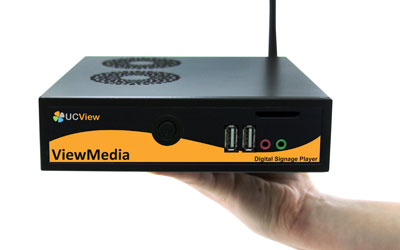 Run your digital signage using a UCView player with a SaaS license or server, or your own player which is Window or Linux compatible. Players are easy to install and provides you with the necessary tools to distribute content and improve your digital signage display. Learn more
Our digital signage system is highly customizable to accommodate virtually any scenario. To learn how UCView digital signage products can work into your scenario, please contact us.