Taking the First Step
The UCView Digital Signage System delivers real-time content over wireless or TCP/IP networks through a simple web based interface. Internal IP configurations are easy, doesn't need specialized IT, and cabling is straightforward - just connect the digital signage player to a display and the system sets up automatically.
SignEdge Pro Overview
UCView's Digital Signage Starter Package offers one of the industry's most robust systems. It works for any marketing application, is easy to use, upgrade and expand, and includes everything you need to set up and run displays in one location: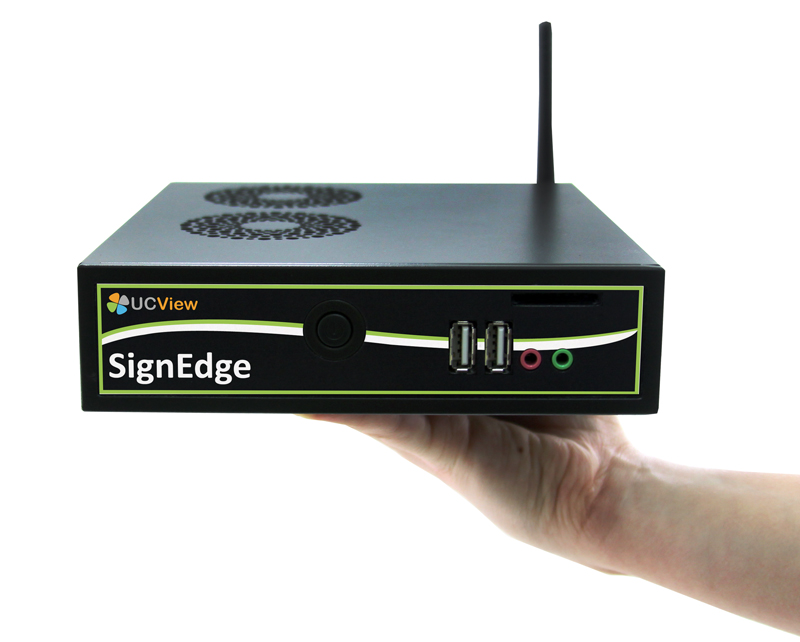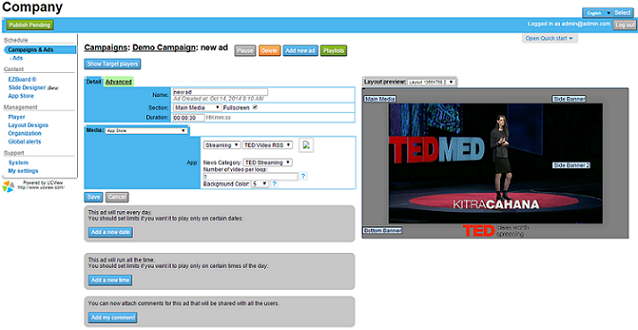 The Digital Signage Starter Package includes:
Standalone Digital Signage Player
Built-in Web Based Interface
Digital Signage Content Creation Module "EZBoard"
Display Layout Designer
Kiosk Interactive Module
Content Store with more than 50 free content apps
Learn more
* You may also use your own PC as a media player. Ask us how.
UCVIEW Media Newsletter
Subscribe to our newsletter and keep up with the latest company news, product developments, and upcoming events.