What is Digital Signage?
Digital signage is found all over the world. It's considered to be one of the fastest growing forms of technology. You see it all over in retail establishments, corporate offices, schools and other organizations, yet, what exactly is it?

Digital signage displays multimedia content on electronically controlled displays. Its main objective is to deliver customized digital and dynamic content to a wide audience. It can be used in multiple industries, both large and small. If you look at a digital signage monitor you can see anything from images, live TV, messages, upcoming events and more. It's a big upgrade from traditional posters and static forms of advertisements. More businesses are taking advantage of digital signage because it's not only effective, but affordable. It's widely being used as the preferred method of communication. Digital signage allows for you to display real-time information and advertisements in an instant.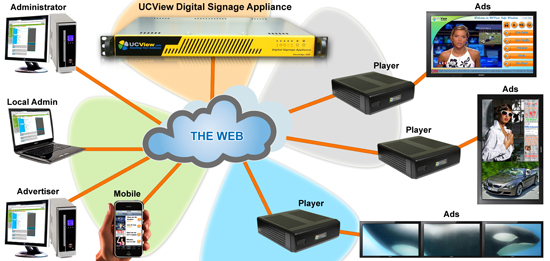 Digital signage can be used to feature the following:
Images
Text files
Tickers
PowerPoint
Website URLs
Flash
Live TV
Video clips
RSS Feeds
HTML5
Customer Applications
PDFs

You can have customers view digital signage in full screen or in multiple sections. A multi-section layout allows for your customers to view a variety of information at one time. The content displayed is not static, it will change based on how you schedule your ads to play. A layout allows for you to display your brand image, show videos, and provide rotating messages in loops.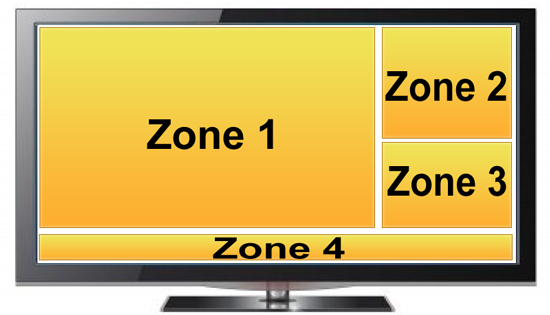 Digital signage can be used for the following scenarios and more:

1) Advertisement: Advertisements allows for you to promote any product you would like for your audience.
2) Education: Digital signage can be used as a learning tool and displays important information occurring on campuses.
3) Entertainment: Entertain your audience with music, live TV, and more.
4) Alert: Alert allows for you to provide necessary messages and audio alerts at times of emergency.
5) GPS Transportation: Provide your passengers with messages and audio alerts when approaching their destination. You may also provide them with entertaining content to pass time.
6) Kiosk: You can install a touch screen kiosk, which is also printable, and display information such as wayfinding maps, make payments, and more.
7) Digital Menu Board: Display a menu board which can contain a variety of images, menu items, and more.
Our digital signage system is highly customizable to accommodate virtually any scenario. To learn how UCView products can work into your scenario, please contact us.