Why use HTML5 Content In Your Signage Content?
HTML5 is commonly used in browsers like Chrome, Safari, Firefox and Internet Explorer to display webpages. When it comes to digital signage HTML5 content can bring interactivity and create more user engagement with your screen. But, unless you know how to code, building HTML5 based content for digital signage can be daunting. Thankfully a lot of online services have been popping up that let you create HTML5 templates without any coding - just via drag and drop.
Tools to make your own HTML5 template without coding
Google Web Designer (GWD)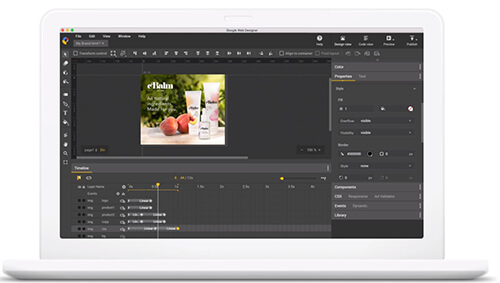 Animations and interactivity increase viewer engagement. GWD helps you do just that with minimal to no coding. Initially, GWD was engineered to create ads for the web but is now a vital tool for creating digital signage HTML5 content.
One of the most valuable aspects of Google Web Designer is the "Events" feature which can be used to add interactivity to your content by implementing triggers.
There are a number of youtube tutorial videos to get you up to speed with Google web Designer. The most comprehensive learning resource are tutorials made by Google themselves.
Flexitive
Flexitive is like one of those turnkey solutions that require no coding. It allows users to integrate websites and services across multiple platforms. Content can be created for multiple browsers or cloud. You can also use A/B testing to check the compatibility of different variations of the same piece.
LoxiaStudio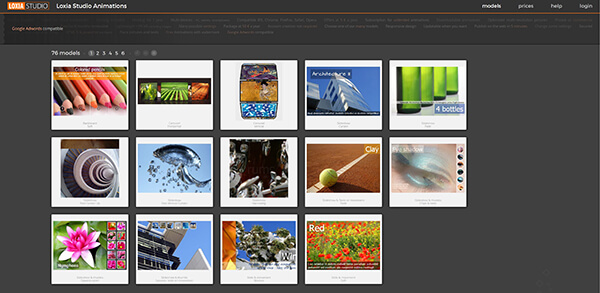 LoxiaStudio is a user-friendly online service for creating quality animations. It comes with 76 models with high-end themes that are easily customized. The interface is straightforward and anyone can use this tool to create engaging content in no time. Information is shared simply by copy-pasting content into the template.
BannerFlow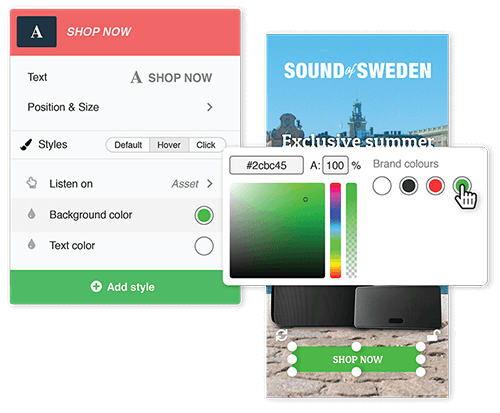 BannerFlow also allows users to work with HTML5 compatible content without learning to code. It has a friendly interface and a simple drag drop function that makes it easy to create complex ads. BannerFlow integrates all the tools you will need to create intuitive and interactive displays.
Bannersnack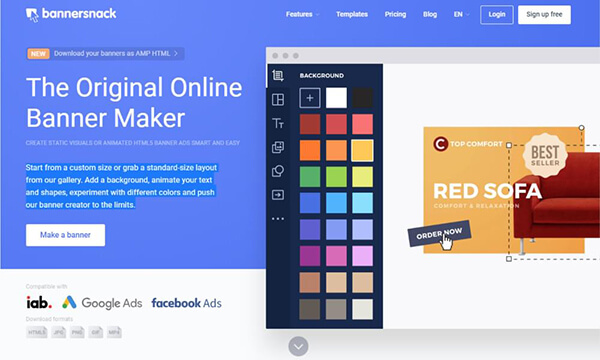 Bannersnack is an online application that allows users to create HTML5 banners that can run on any platform. Anything that is created is archived in the cloud. This tool is perfect for with first timers because it integrates all functions using a straightforward interface.
Grapes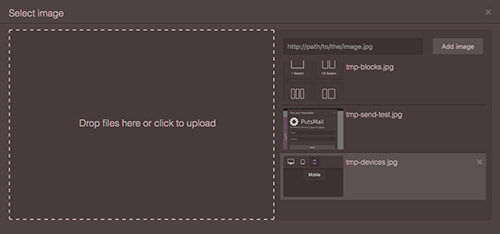 GrapesJS is a robust web building framework that integrates many tools to help you build websites and HTML templates without having to code. GrapesJS is a great replacement to WYSIWYG editors which were perfect for content editing but couldn't create perfect HTML structures.
Have a more complicated idea in mind?
If you have a big idea in mind that free online tools are not quite cut out for - contact us. UCView's in-house design team will be happy to work with you on bringing your vision to life.