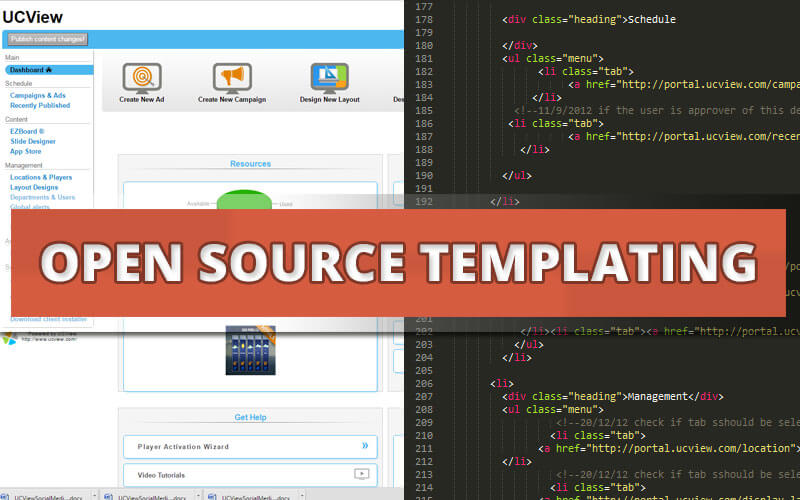 At UCView we believe in giving our customers as much freedom as possible when it comes to picking the right digital signage solution. This philosophy is ingrained in every aspect of our business. We offer our clients the option to use our software on their own hardware, clients have a choice between using cloud or local server options for data storage, and our server licensing options suit both large and small businesses. We even give our customers the ability to change the layout of their admin dashboard with our open source digital signage customization options.
Our clients can change the color scheme and customize the look and feel of their digital signage admin dashboard. With open source digital signage access you can change any visual element on the dashboard to be fully in line with your brand's character. White label re-sellers, universities and brand name businesses can easily change how their digital signage admin dashboard looks with some quick customization to the markup code.
Upload your own custom logo to be displayed on the CMS dashboard,
Rearrange the menu structure to have quick access to the CMS features you use the most
Change the template skin to reflect your brand's identity.
Change menu icons, fonts and text to customize the dashboard specifically for your users.
Our open source templating option is handy for any customer that wants to white label or personalize their SignEdge CMS dashboards. If you would like to find out more about our open source template customization, or any other of our flexible options, please feel free to schedule a quick online demo with one of our experts.