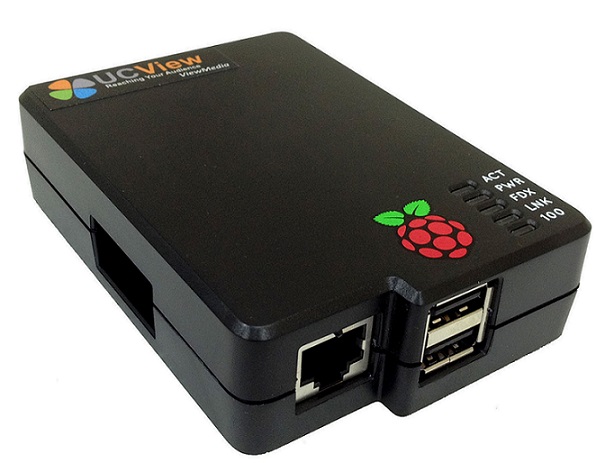 Northridge, CA – August 6, 2014 - UCView, Inc., a leading provider of digital signage software, is pleased to announce the release of the ARM Caster HD. The new product will serve as one of the smallest digital media players available on the market.

"Due to its simplicity of use and size, the ARM Caster HD meets the demand of clients who want to operate a single digital signage screen at their site without having to manage an overly advanced system", said Guy Avital, CEO of UCView, Inc.

The ARM Caster HD represents UCView's effort to offer customers a device that's flexible, solid, affordable, and convenient. The newly released media player is the length of a credit card, and a little over two inches thick, making it portable and practical enough to hide from view.

The ARM Caster HD, with the combined use of a SaaS or server, is capable of displaying full 1080p high-definition video. Player specifications include an HDMI output, 512MB RAM, 8GB hard drive, and two USB ports. The device is unique from other players as its CPU/GPU is compressed onto an SoC. This single powerful micro-chip allows for full-scale digital signage to run with the use of the palm-sized digital media player, which includes a small price tag too.

With software enabling for centralized control, monitoring, and customization, the media player flawlessly distributes tailored content to a wide audience. The system is ideal for use in a small corporate or retail environment. The inexpensive ARM Caster HD ensures that the user has full-control and the flexibility to deliver content to the right place at the right time.