Signage RT Network Content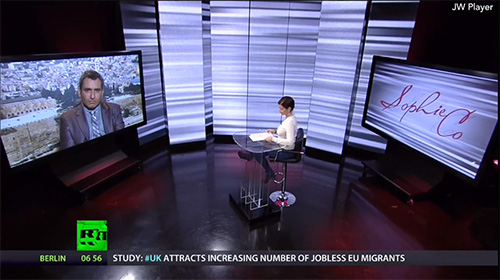 The RT Network consists of global news channels broadcasted in English, Spanish, and Arabic. RT Network has a global reach of over 630 million people.
SIZE FORMATS
This content app can be cropped to fit aspect ratio 16:9 or 4:3; this feed can be customized to fit any zone size except for the header and footer. This content is best shown in full-screen or in the main media section on a horizontal screen.
LENGTH
You may select any duration for this app.
ANIMATION
Animation is included with this app. This app displays streaming TV.
AUDIO
Sound is recommended.