CNN Students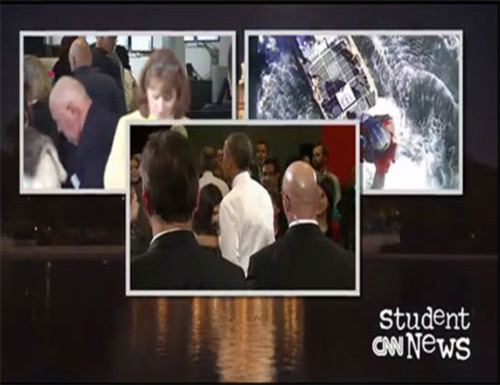 CNN Student Video News is specifically designed to provide commercial-free daily news programs for middle and high school classrooms. Student News offers students the latest current events and issues shown throughout the world. This app is ideal to use within any classroom setting and can stimulate relevant educational discussions.
SIZE FORMATS
This content app can be cropped to fit aspect ratio 16:9 or 4:3; this content is best suited for the main media section or in full screen on a horizontal display.
LENGTH
You may select any duration period for this app.
ANIMATION
Live streaming TV is included with this app.
AUDIO
Sound is highly recommended.