Google Calendar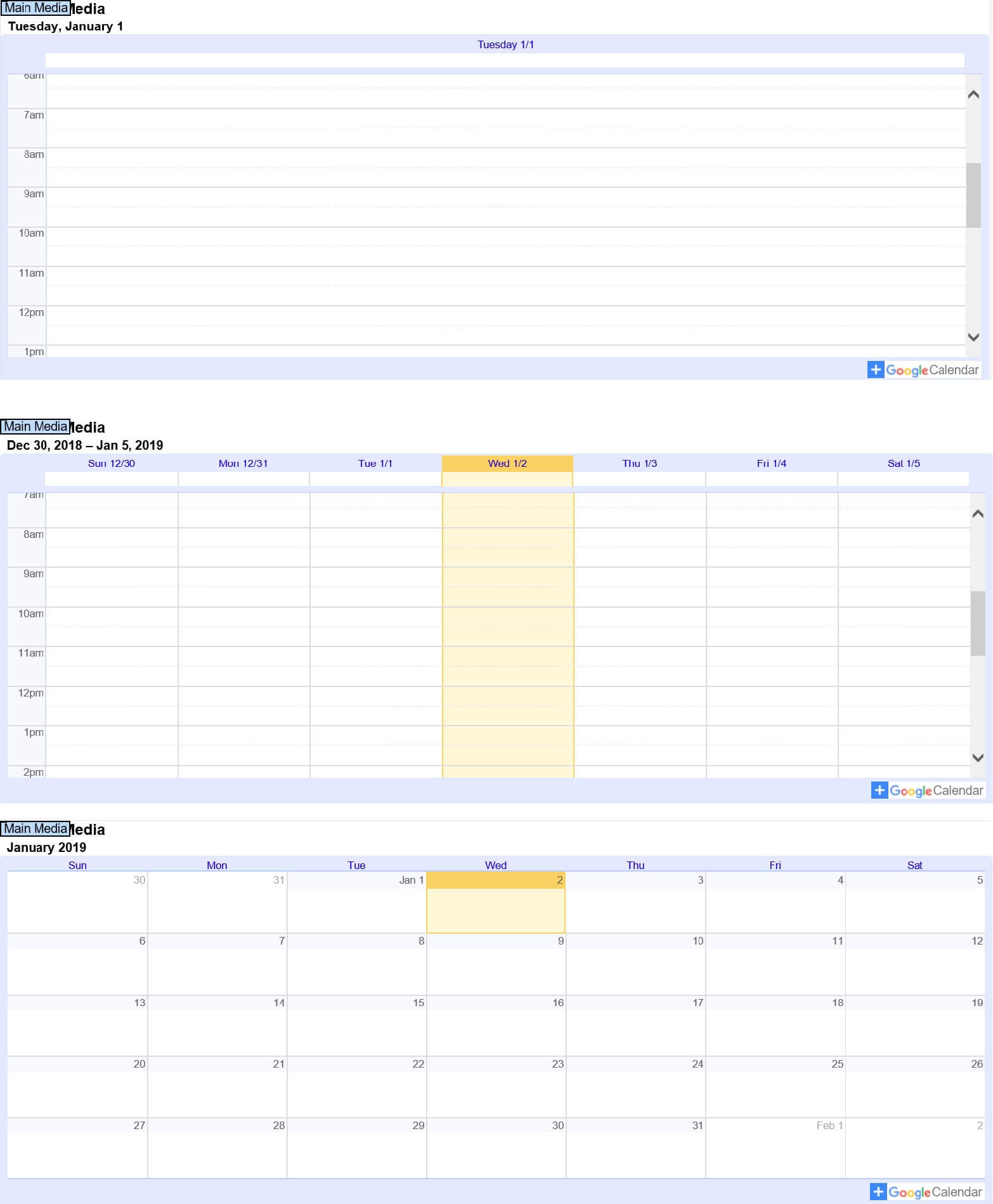 Keep your audience up-to-date with the Google Calendar app.This digital content app enables for you to display the calendar of events for the month, week, and even display important agenda items. Keep your employees focused on their tasks by displaying project deadlines and meeting dates and times. Education institutions can utilitze this app by displaying upcoming sporting events and final exam schedules. The Google Calendar app makes keeping up to date a breeze for your target audience.
SIZE FORMATS
This content app can be cropped to fit aspect ratio 16:9 or 4:3; this feed can be customized to fit any zone size except for the header and footer. This content is best shown in the side banner or in the main media section on a horizontal screen.
LENGTH
We recommend the clip to be shown for 30 - 60 seconds, however, you may select any duration.
ANIMATION
Animation is not included with this app.
AUDIO
No sound. Optional music on music zone available.