Shoutcast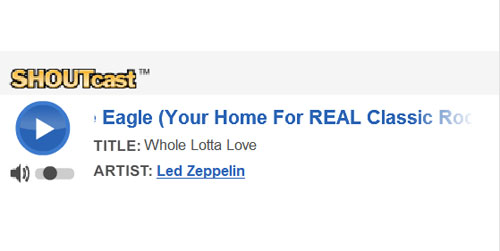 SHOUTcast is cross-platform proprietary software for streaming media over the Internet. The software, developed by Nullsoft, allows digital audio content, primarily in MP3 or HE-AAC format, to be broadcast to and from media player software, enabling the creation of Internet radio "stations". SHOUTcast Radio is a related web site which provides a directory of SHOUTcast stations.
SIZE FORMATS
Accompany SHOUTcast with content that can be cropped to a 16:9 or 4:3 aspect ratio; this feed can be customized to fit any zone size.
LENGTH
You may select any duration for this app.
ANIMATION
This app provides streaming music.
AUDIO
Sound is recommended.