Countdown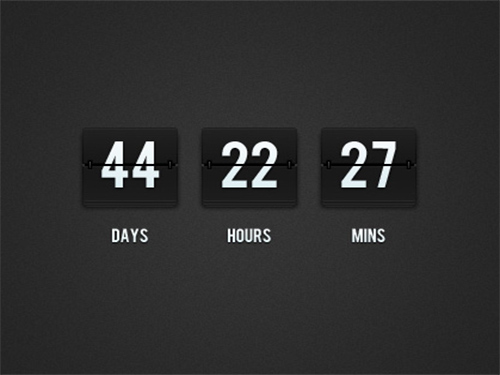 Create your own personalized countdown clock and timer for any special future events with the digital signage Countdown Widget . This application offers many flexible and powerful features including a customizable countdown clock available with an array of fonts, colors and animated wording text that flashes at every set interval which you can control and broadcast instantaneously. The Countdown widget can be used as a countdown clock for sales promotions, auction watches, special events, work days/hours and as a time synchronization utility, delivering a high-impact message which can attract attention to your event across your digital signage screens.
SIZE FORMATS
This content app can be cropped to fit aspect ratio 16:9 or 4:3; this feed can be customized to fit the bottom banner. This app is best to display on a horizontal screen.
LENGTH
You may select any duration for this app.
ANIMATION
Animation is included with this app.
AUDIO
No sound. Optional music on music zone available.