Nasa Live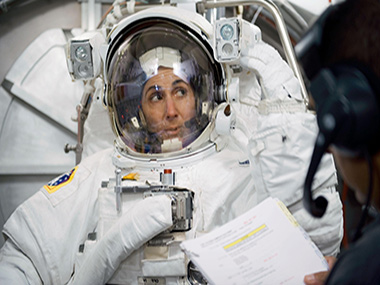 Adding an educational and entertaining feature to your digital signage content has never been more fun. This out-of-this-world content can be displayed on any section of your digital signage screen and features a variety of regularly scheduled, pre-recorded educational and public relations programming, and an array of live programming available 24 hours a day. The NASA TV app is featured on several multimedia venues and various channels and showcases a variety of manned mission and space station videos, incredible space satellite imagery, media briefings, presentations by expert lecturers, astronaut interviews, special events, and much more.
SIZE FORMATS
This content app can be cropped to fit aspect ratio 16:9 or 4:3; this feed can be customized to fit any zone size except for the header and footer. This content is best shown in full-screen mode or in the main media section on a horizontal screen.
LENGTH
You may select any duration for this app.
ANIMATION
This content provides streaming live TV.
AUDIO
Sound is recommended.