Sky Sports News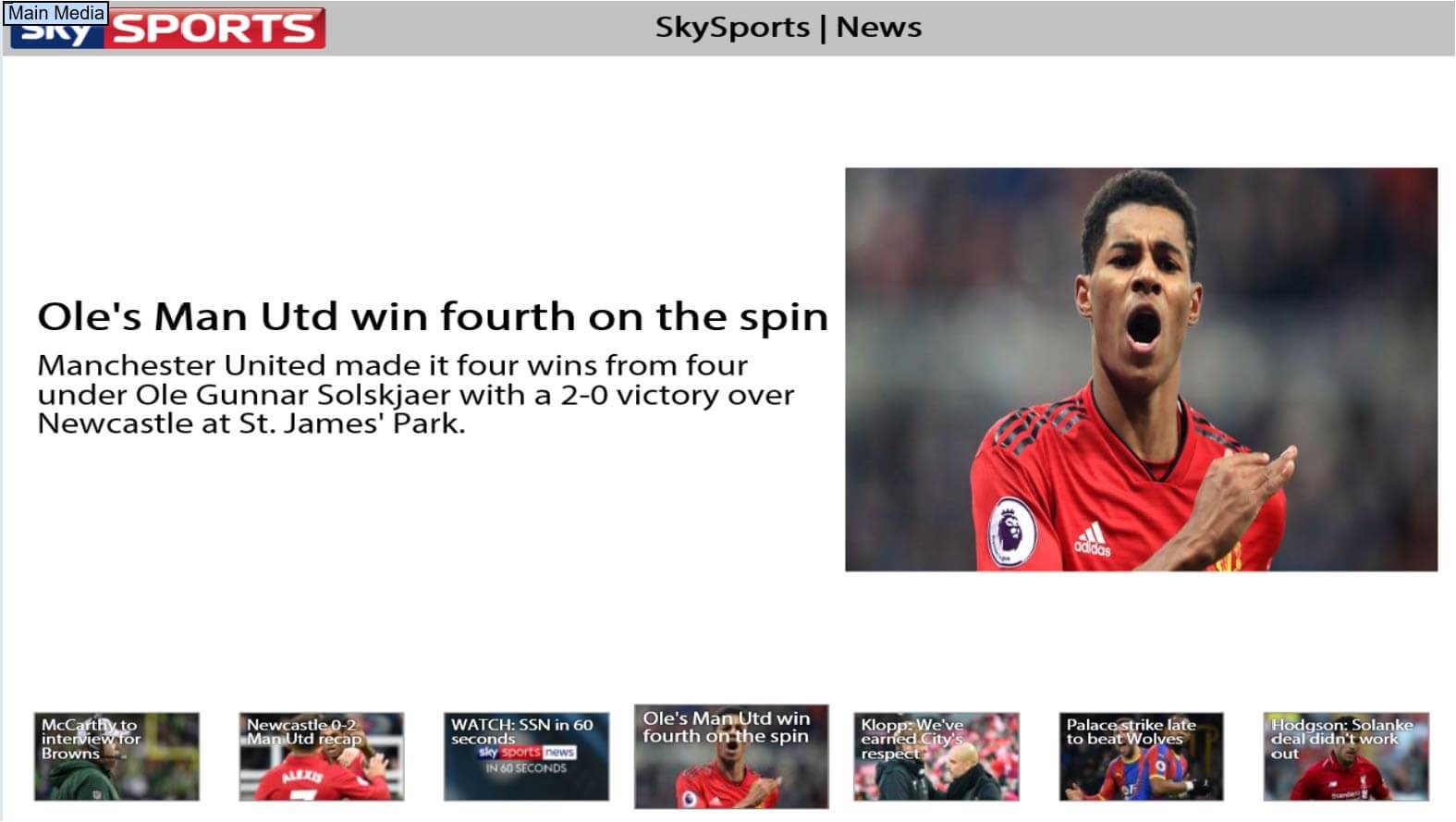 Sky Sports News app provides viewers with entertaining and informative sports news. Learn what is happening to your favorite national or international sports team. This app consistently provides you with numerous details and updates, which will keep your viewers interested any time of the day.
SIZE FORMATS
This content app can be cropped to fit aspect ratio 16:9 or 4:3; this feed can be customized to fit any zone size except for the header and footer. This content is best shown in full-screen mode or in the main media section on a horizontal screen.
LENGTH
We recommend the clip to be shown for 30 - 60 seconds, however, you may select any duration.
ANIMATION
This app runs in a slideshow format.
AUDIO
No sound. Optional music on music zone available.