Signage Twitter Bubbles Content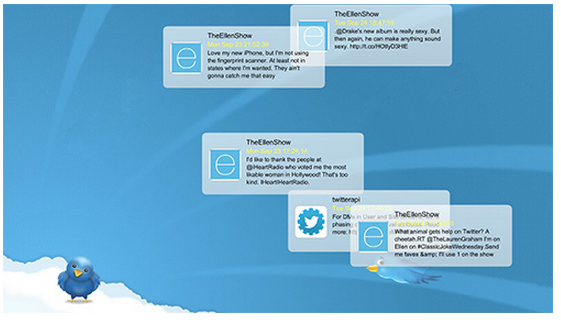 Twitter Bubbles is a unique, but fun content app to use. This eye-catching app allows multiple tweets to float around your screen. The background can also be customized to your liking and its transparent tweets give it a more modern look.
SIZE FORMATS
This content app can be cropped to fit aspect ratio 16:9 or 4:3; this feed can be customized to fit any zone size except for the header and footer. This content is best shown in full-screen mode or in the main media section on a horizontal screen.
LENGTH
We recommend the clip to be shown for 30 - 60 seconds, however, you may select any duration.
ANIMATION
Animation is included with this app.
AUDIO
No sound. Optional music on music zone available.