Vertical Stock Banner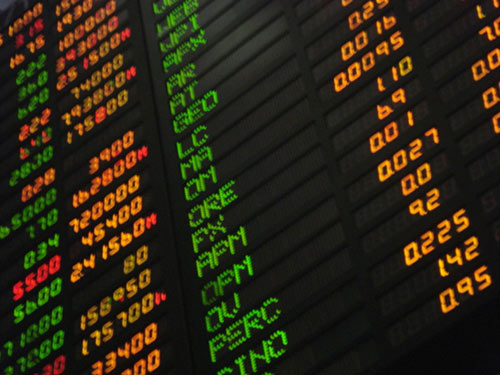 Vertical Stock Banner is a great solution to use for a vertical screen. Display the stocks for multiple corporations at one time. The vertical stock banner can be customized based on what you would like to show for your audience. Display a variety of colors, change the font colors, and be able to select how many different stock market shares you would like to show up on the screen.
SIZE FORMATS
This content app can be cropped to fit aspect ratio 4:3; this feed can be customized to fit any zone size except for the header and footer. This content is best shown in full-screen mode or in the main media section on a vertical screen.
LENGTH
We recommend the clip to be shown for 30 - 60 seconds, however, you may select any duration.
ANIMATION
Animation is not included with this app.
AUDIO
No sound. Optional music on music zone available.