Digital Signage Helps Banks Reach out To Their Customers
Increase customer acquisition with eye catching digital signage.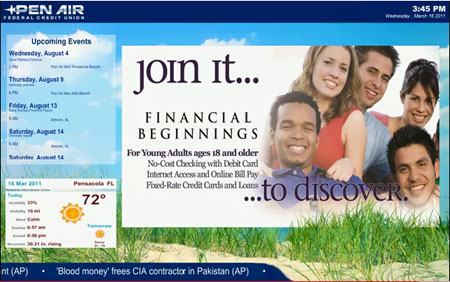 Banks and various financial institutions usually feature long lists of valuable customer services – and equally long customer lines that can lead to a substantial amount of missed business.Dynamic bank message boards offered by UCView will inform customers of services and promotions within each location, decrease perceived wait time displays, provide attractive entertainment and display important corporate branded information. UCView's Digital Solutions is designed to help you improve customer cycle times and turn long lines into selling opportunities.