Manageable Foundation For Your
Digital Signage Network
Over 50% of companies are using Digital Signage to enhance employee communication.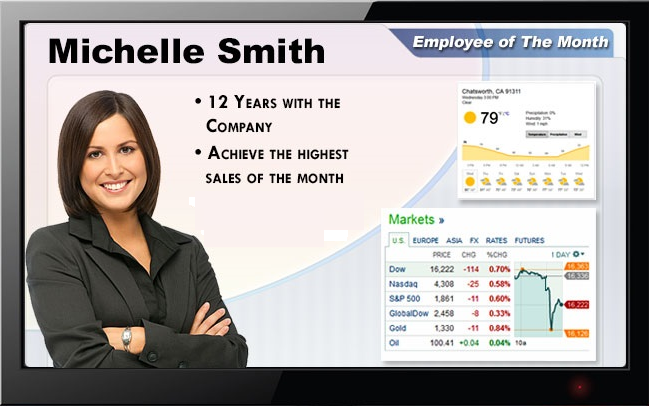 Time and knowledge is money in the corporate world, so up-to-the-minute data is crucial to your bottom line. Targeted and timely messaging creates market advantages for your clients, visitors and employees and UCView's unrivaled digital signage solutions offer robust, easy-to-use, cost-effective capacity to help you maximize your productivity. Bright screens, eye-popping graphics and dynamic content makes the UCView digital signage system more dramatic and effective than print media, and gives you many options to easily improve and expand your content.