Digital Signage For Menu Boards
Today, many restaurants, sports bars, clubs, mall food courts and other culinary venues still display their menu messages on back-lit ads, posters, window images, wall-mounted screens - and that old 17th Century favorite, chalk boards. If you're thinking about switching to an industry leader in providing 21st Century menus and messaging, UCView's innovative digital board menu solutions allows you to create complete, easy-to-use, web based menu content on multi screen environments in just minutes with its state-of-the-art digital menu software.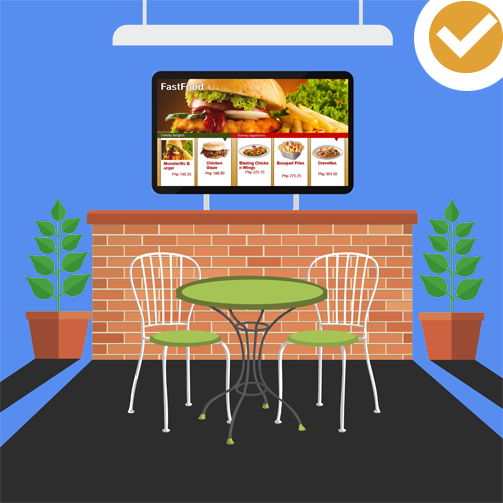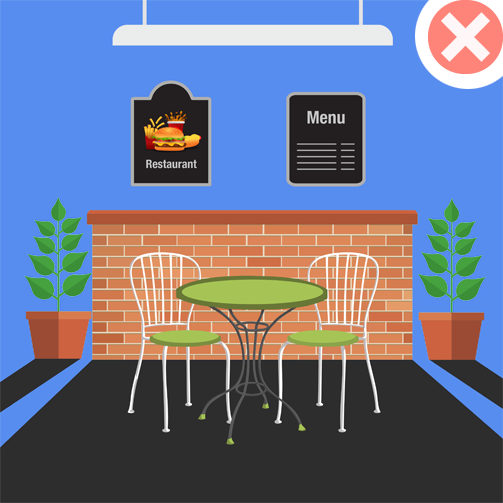 This innovative and entertaining application will create more flexibility and opportunity in advertising, improve ambiance, build brand equity and streamline business operations leading to an increase in sales and forever replace or combine with traditional static advertising for a lot less than you imagine.
With just a few simple clicks, you'll be able to design and customize your menu content anyway you want to at any time of the day from anywhere by using UCView's EZBoard Content Creation. This easy-to-use web-based interface allows you to add graphics, text, animations, display scrolling text messages with RSS feeds, and much more to your digital menu board (DMB)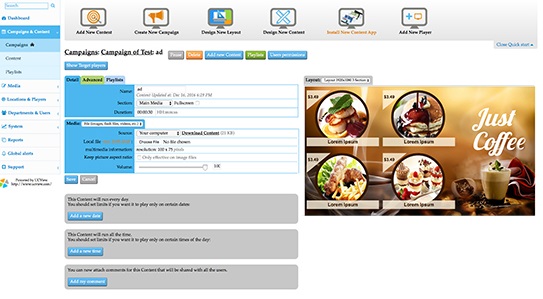 (DMB) applications in order to enhance your customer's overall dining experience. Additionally, the flexible interface allows you to manage and update menu content including prices, promotions, and pull unavailable items off the menu by integrating the menu boards directly with the POS system using UCView's POS API from a stand alone player on a centralized system and distribute it to multiple locations to maximize the value of your digital signage network.
Benefits of using a digital signage menu board

Maximize targeted product sales, build your brand and decrease perceived wait times by cross selling and upselling through displaying specific menu items, including combos and specials with vivid, informative images and eye-catching animation right in front of your customers.

Deliver the right message at the right time by modifying pricing, sell-through times and items in real-time to provide clear communication of the items available at any given time throughout the day from anywhere to distribute to multiple locations.

Day-parting allows for your boards to automatically adjust its menu based on the time of day. For instance, menu boards will automatically change from the breakfast menu to the lunch menu based on the time of day it's scheduled. .

Create unique and sophisticated menu messages with various current media content designed to enhance your customer's dining experience and turn your restaurant into a night spot or your café into a hot spot.

Sell advertising space to related vendors and third-party organizations to recoup your investment faster, spark an interest in customers, and maximize your marketing potential.

Eliminate unnecessary costs and delays associated with costly print and distribution fees

Test your promotions and price points early and simultaneously at multiple locations.

SCHEDULE DEMO