Digital Signage In Restaurants
Restaurateurs are embracing the idea of enhancing their customer's dining experience through dynamic digital signage.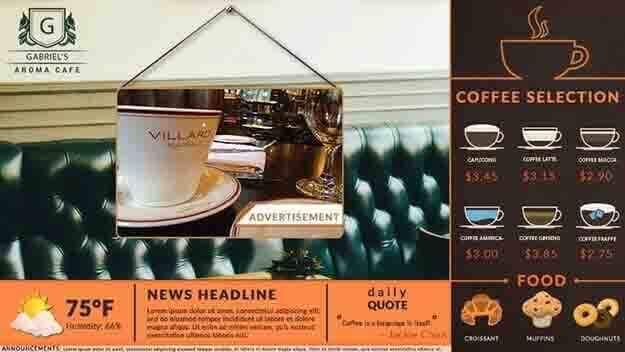 Today, many restaurants, sports bars, clubs, mall food courts and other culinary venues display their fare on back-lit ads, posters, window images, wall-mounted screens - and that old 17th century favorite, chalk boards. If you're thinking about switching to 21st century menus and messaging, UCView's digital signage restaurant solution can forever replace your old-fashioned static advertising for less than you'll spend for six months of print menus and messaging - and give you more flexibility and advertising opportunity.