SignEdge Player Introduction Video
All-in-One Media Players
UCView all-in-one digital signage players offer a simplified, yet powerful solution for your digital signage network.
UCView offers a revolutionary approach to the traditional digital signage player. UCView's all-in-one media players are a highly affordable and practical all-in-one hardware and software solution that enables for small businesses to deliver dynamic content to their customers. The SignEdge players have a built-in content design and creation engine which allows for you to upload, customize, and schedule your content to be released at any time and any day.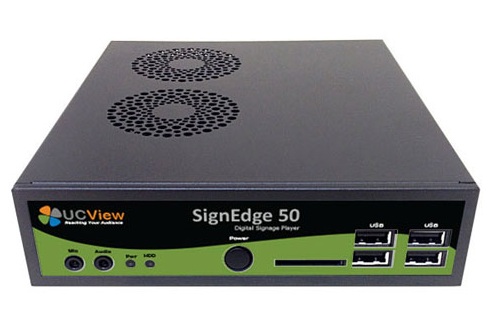 SignEdge 50
The SignEdge 50 media player is an all-in-one, simple, highly affordable digital signage player that enables any small business operator to quickly and very easily start communicating with customers and staff using eye-catching, impactful digital displays.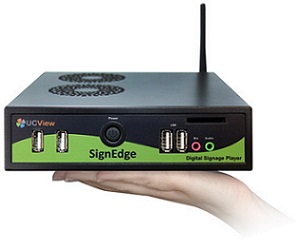 SignEdge Xtreme
The SignEdge Xtreme is a revolutionary standalone player, improving the way you run your digital signage network. This all-in-one media player has powerful components and the ability to run two HDMI screens, making it ideal for communication to your viewers.