Providing a manageable foundation for your Digital Signage Network
What is A kiosk ?
---
Kiosks are compact, neat, digital stations, designed for the purpose of simplifying and optimizing work and client flow. They run on minimal power and provide a great variety of solutions for completing many various tasks. This computerized device serves as a very important tool for customer service. These systems also minimize the stress levels of employees by automating some of their responsibilities. UCView Digital Signage Software provides a multitude of solutions for all of your establishment's needs
Stylish. Compact. Attractive

Easily Reflects Surroundings
Purpose:
Self - service tool for patrons
Employee Scheduling/Time keeping
Quick Assistance
Commonly Found Locations:
Retail Stores
Malls
Movie Theaters
Schools
Doctor's offices
Use Cases:
Mall Directories
Way-finding
Sales
Que Management
Scheduling & Reservation
Application Pre-processing
Check-in / Check-out
Entertainment
Advertisements
Sign-up & Registration
Easy to Manage
Usage
UCView Digital Signage Software provides a coherent and simple approach to displaying and interacting with content using common and familiar forms, styles/
---
Manage:
Admins have control of all screens, content and how people access.
Most kiosks use a HTML,CSS and JS system, which supports any populate file format, allowing the establishment owner to implement kiosk tech rapidly, and hassle.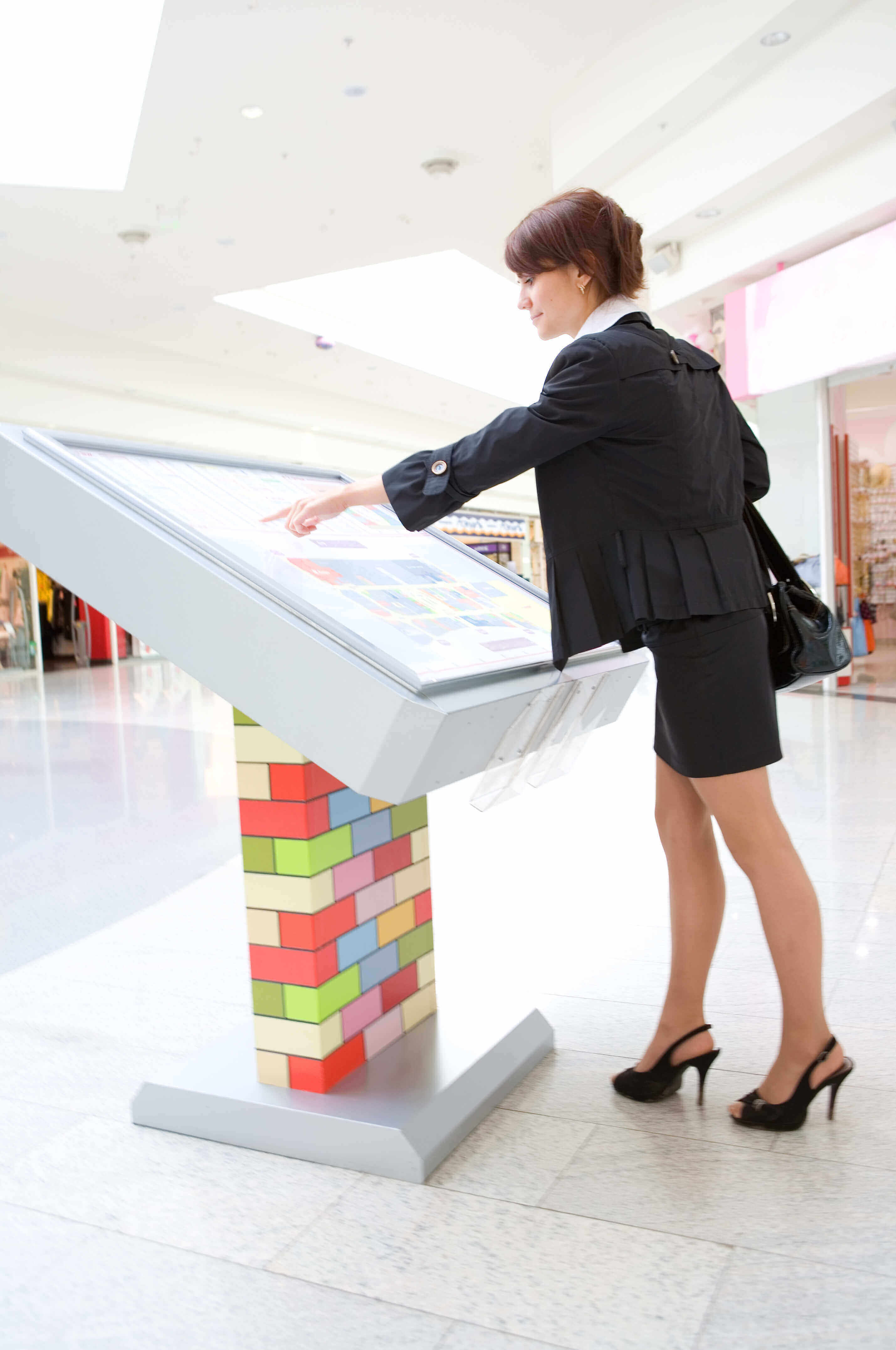 Play with the Sample Kiosk!