DIGITAL SIGNAGE PRODUCTS
UCView Digital Signage Products are scalable, versatile, and enable network operator to have full control over their displays. Reach your audience using UCView's selection of powerful and customizable products built just for you.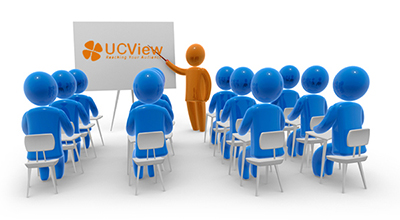 Schedule A Webinar
Schedule a free and quick webinar with one of our experts to find out more about our digital signage products and solutions. Get advice and tips.If you are looking for a custom solution we can give you a walk-through on how to achieve exactly what you are looking for.
Schedule Webinar
Need an Out-of-the-Box Solution?
UCView offers an affordable starter package which consists of a standalone player and a built-in web interface.No need to purchase any extra hardware or software.Simply connect the standalone player to a display and use your computer to manage the content.Great solution for small to medium businesses.
Starter Package