Update Playlists From Your Phone
Offers flexible playback functionality, enabling the user to publish multimedia content on the fly.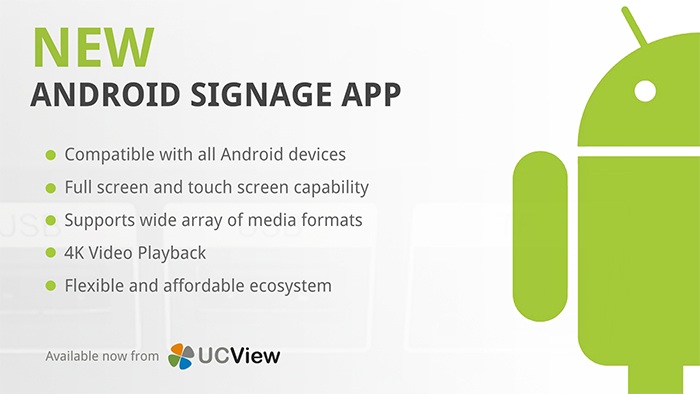 UCView launched the Android digital signage app. The low-cost app offers flexible playback functionality, enabling for the user to create and upload stunning images, videos, and HTML5 content with 4K video. Content can also be displayed in a touch screen environment.The app is available to install via Google Play Store and can be used by virtually anyone interested in deploying digital signage, even first-time users. Despite its low cost, UCView's Android app delivers an effortless experience for the user. The app was built with security in mind, ensuring a safe and sound experience for any Android user.