Simply schedule the time and date for each piece of content you create
Campaign and Content Scheduling allows for a quick and easy way to schedule and organize your content.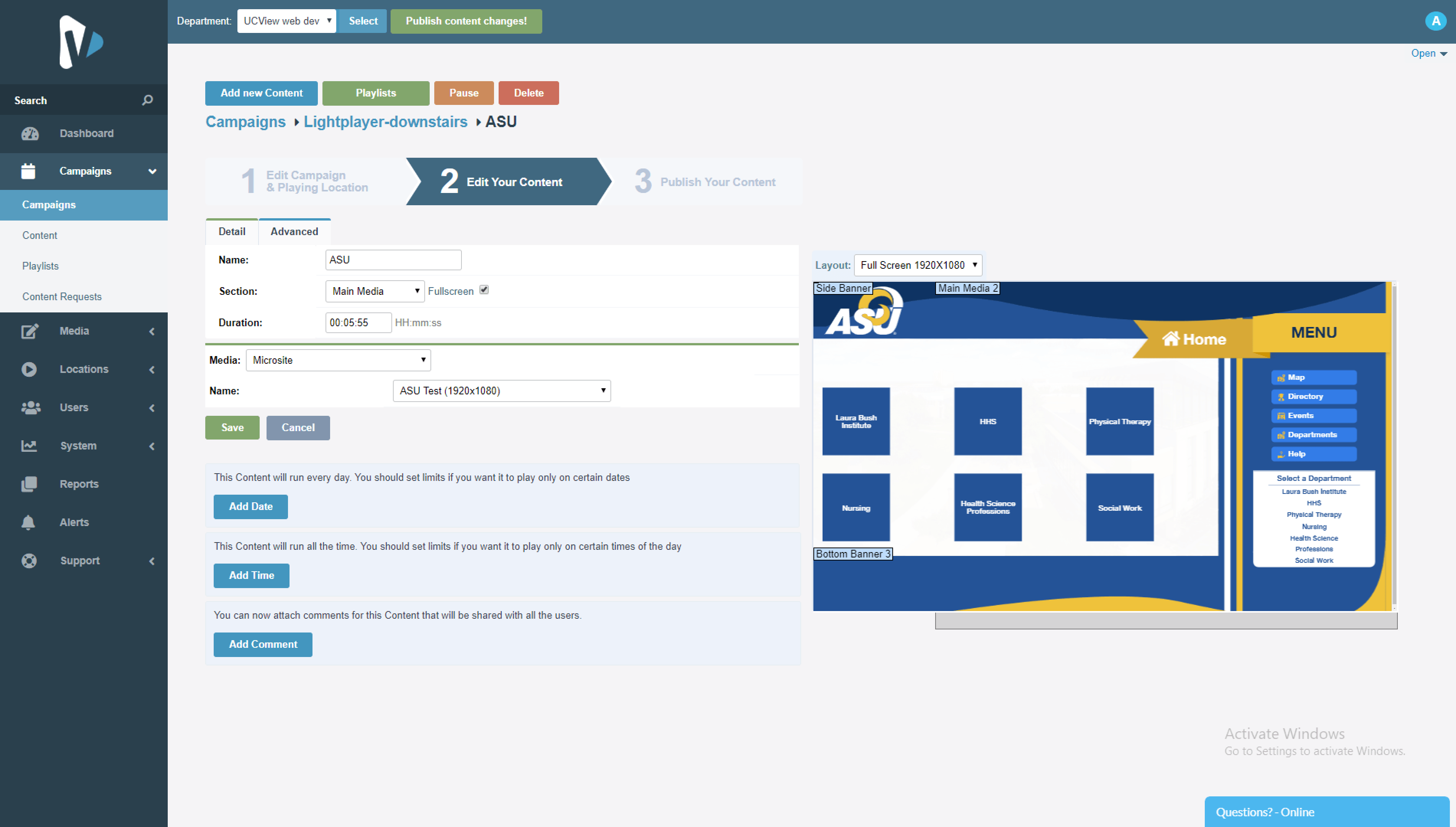 You can simply schedule the time and date for each content you create. In order to access this feature, go to the Campaigns & Content module, select a campaign, and then Create Content. After creating your content, you will also have the opportunity to schedule your content to be released on a specified time and date. This can be changed at any time.

In addition, we introduced icons to the Campaigns and Content module which enables for you to schedule the times and dates for multiple content at once, alleviating the amount of time it takes to schedule content. To do this, select active content within your campaign and then click on the calendar icon, with the plus symbol, to quickly schedule the date and time for all selected content. The content can play once per day or throughout a specified time range. You can also swiftly reset the dates and times for each content by selecting the calendar icon with the X symbol. This feature helps create an optimal digital signage experience for the user as they would no longer need to arrange the date and time for individual content.