Quickly Send Out Emergency Information
Provide emergency messages in just a matter of seconds. You can even upload alert messages using a handheld device.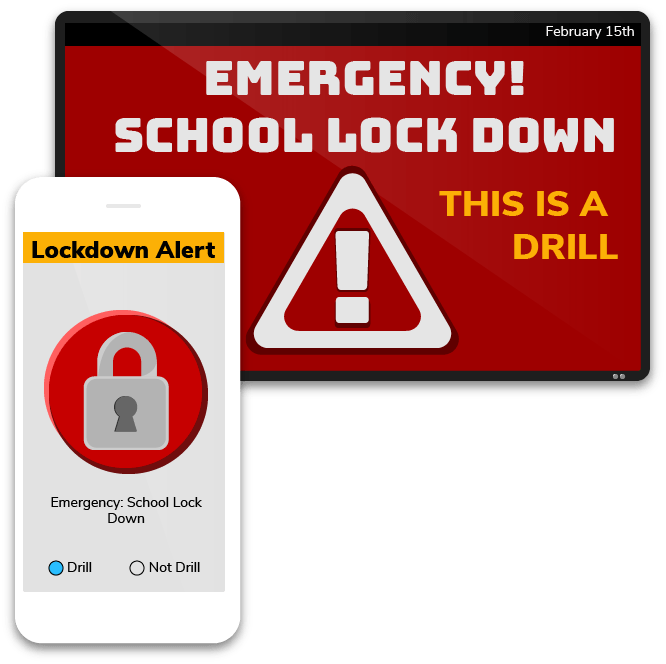 Imagine never being informed of an emergency situation. Although many individuals today have access to computers and a mobile phone, emergency updates to these devices can be ineffective at times. It's crucial for everyone to be informed, which is why digital signage is one of your best solutions to solving this issue. Emergency alerts and messages can be updated instantly throughout all digital signage monitors. Reach a mass audience within seconds. This feature is especially useful for large campuses or corporate buildings. In fact, network operators don't even have to be at their usual workstation to release a mass emergency alert. Automatically release alerts using a remote computer, handheld device, or through API. For extra precaution, emergency alerts can also include text, video, and sound.