White-Label Server or SaaS Advantage
A white label server or SaaS is extremely helpful for many businesses who don't want to deal with the hassle of building and deploying their own equipment. A company can have the option of purchasing a fully-supported product from UCView. The reseller who is purchasing the products can setup their own brand name and sell it as their own product line.
Purchasing a white label server can be very useful for technical companies wanting to sell digital signage software. This removes the bulk of the responsibility that comes with developing a product for commercial use.
A white label server allows for you to host a UCView.com domain name under your own domain name. This removes all association with the UCView company name. A white label server allows for you to distribute digital signage products and information for your customers under your own name. Even the labels on our products can be adjusted to reveal your own company name.
With the white label solution you may have access to a variety of user-friendly and customizable templates using a web-based management tool. Have access to 50+ valuable content store apps, which are ready to install in just seconds. Our resellers may also receive free tech support from our highly-knowledgeable technicians. Resellers may also have full access administration control over their digital signage network, even allowing for the reseller to charge their own rates.
Resellers may take advantage of the SaaS hosting option which allows for you to charge a monthly fee for interested customers. Resellers who select the SaaS hosting option are also given full 24/7 support and maintenance.
Gain the full experience without having to deal with source codes. Standardized solutions can be integrated into a digital signage network. By just signing an agreement contract, you can start advertising digital signage software, which is under your own name, to your customers.
The white label solution eliminates any of the hassle that comes with the development process of the digital signage system. Companies who invest in a white label server can spend more time focusing on customer service and other equally important tasks.
The white label option will allow you to have everything that UCView currently has, including all the features and user experience at a one low price under your own brand name. The system is proven, scalable, complete with web based administration system and documentations. We can install the white label UCView software onto any dedicated Linux server that meets the UCView hosting specifications. You can start with one digital signage server and add additional servers one by one as your load increases.
Do you want the full UCView experience without having to work with source codes? We offer a standardized solution that can be easily integrated into your digital signage network. Integration can take place as quickly as hours after the contract has been signed and you can adjust the look and feel of your digital signage software for maximum appeal to your customers.
The time, effort, and cost for you is minimal as we will take over the hosting and the technical set up. Should you want to take out system monitoring, administration, and backup services from UCView, you can do that by buying a UCView View Edge server or investing in a SaaS hosting option.
The white-label solution is ideal for companies who do not want to invest a lot of money but want to have a ready-made digital signage platform solution without the headache of going down the development route.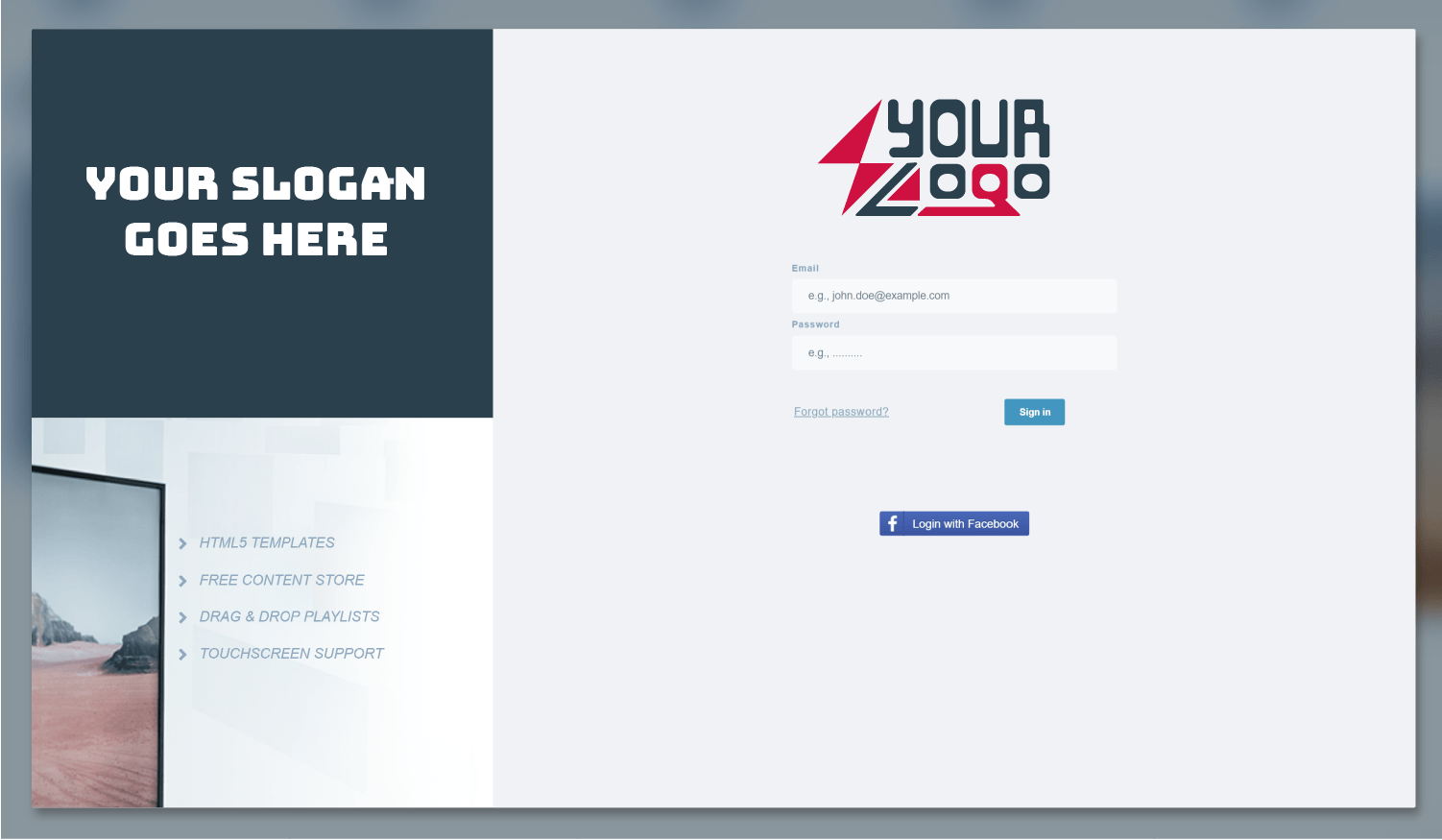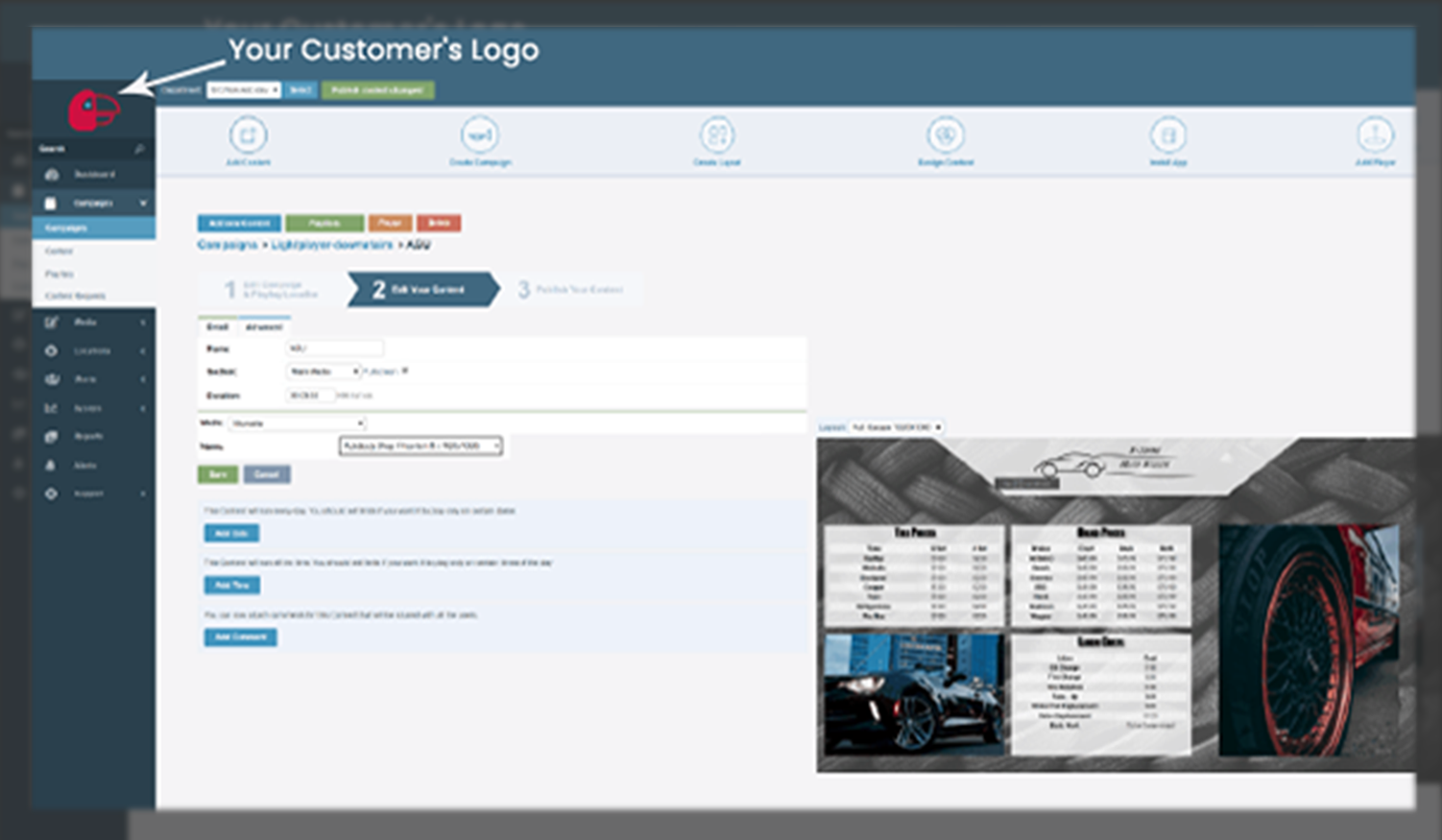 Click here to view some of the great features in UCView which you might not see anywhere else.