How to Create and Manage Users
---
Category:UCView Concepts And Architecture -> Departments and Users
CREATING USERS IN A SELECTED DEPARTMENT
You can create as many users as you wish. For security purposes, we recommend setting one administrator with the ability to fully control signage and other users with restricted access as needed for your particular installation.
From the CREATE NEW DEPARTMENT MODULE:
Click CREATE NEW USER.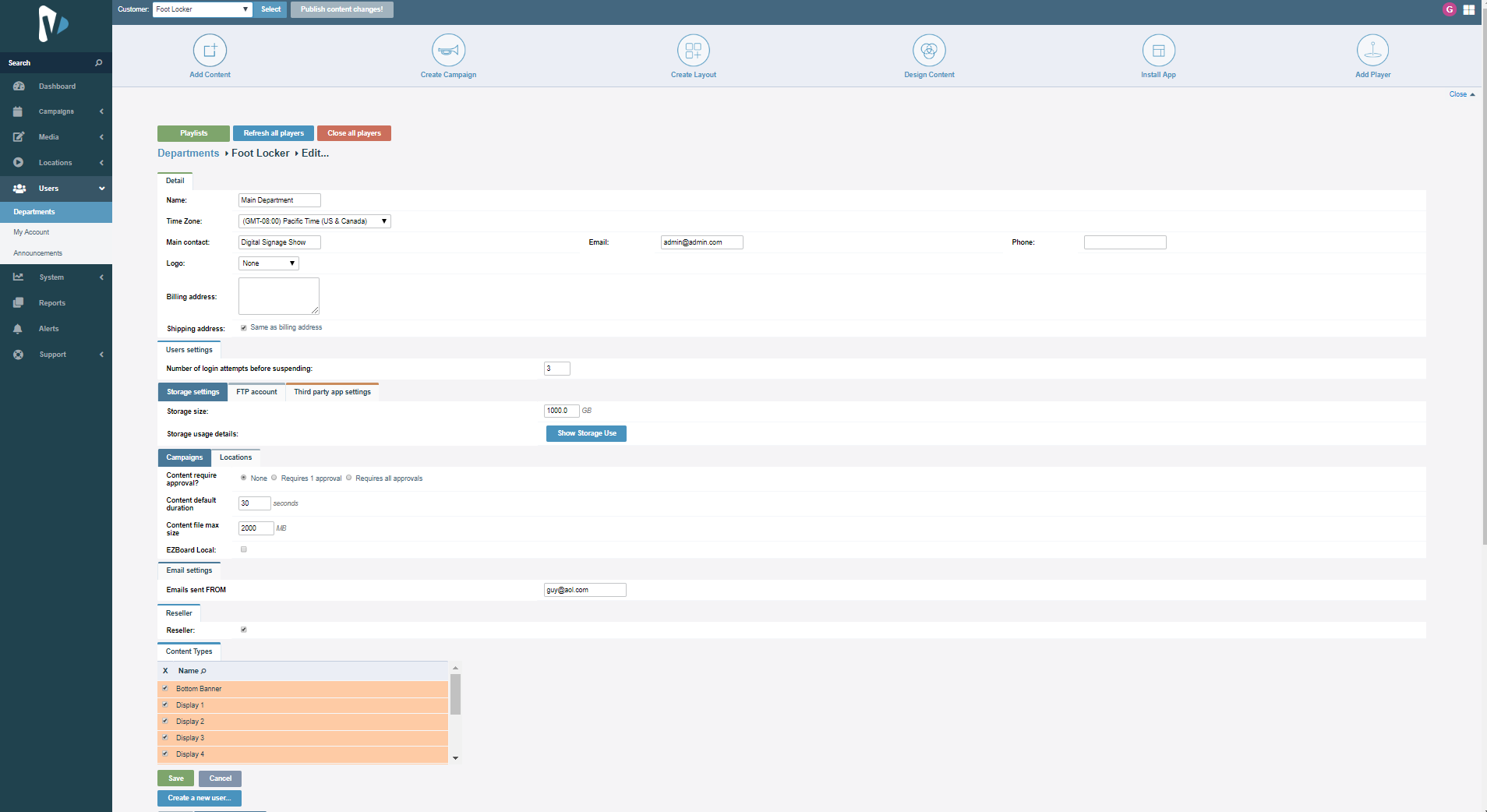 DETAIL TAB:
NAME - Enter user name.
EMAIL - Enter user e-mail.
EMAIL - Enter user e-mail.
LOGIN - Enter user's login name. This name must be unique. The portal will display an error if the name is not unique.
PASSWORD - Enter user password (user can change password after login).
CONFIRM PASSWORD - Reenter Password to confirm it.
PERMISSIONS TAB:
ADMINISTRATOR - Check this box to make this user an administrator, which allows full access to all department permission levels.
APPROVER - Check this box to allow this user to approve content submitted under this department (can only use if, approval feature was activated for this department).
SECTIONS - If you authorized permissions in the PERMISSIONS TAB of the DEPARTMENT module, those permissions will be checked off here. If you did not authorize permissions in the DEPARTMENT module, check the boxes next to the Sections you wish to grant this user.
Click SAVE to create the user.
Note: Under section you will only be able to select permission level selected under department.

Note: An address must appear here to receive permissions requests and reports from the UCView Portal.