How to add time and day part to an ad or content
---
Category:UCView Concepts And Architecture -> Content and Ads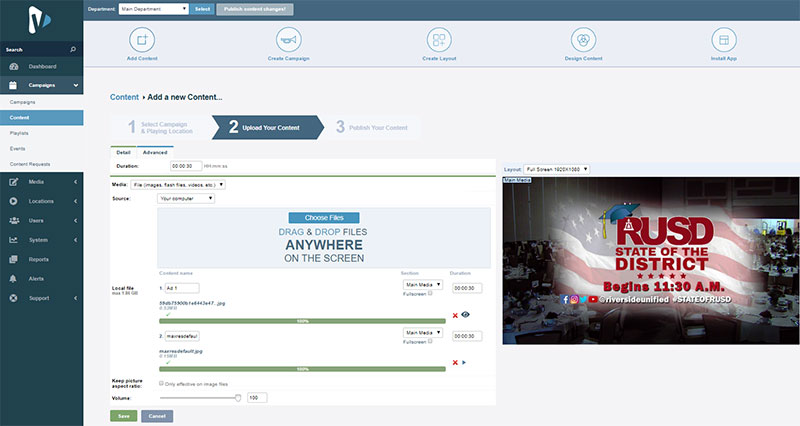 By default, your ad plays continuously within the loop of ad campaign(s) it resides in. To control when the ad plays by date and time:
Click ADD A NEW DATE.
Select a START DATE and END DATE for this ad's run.
Click SAVE.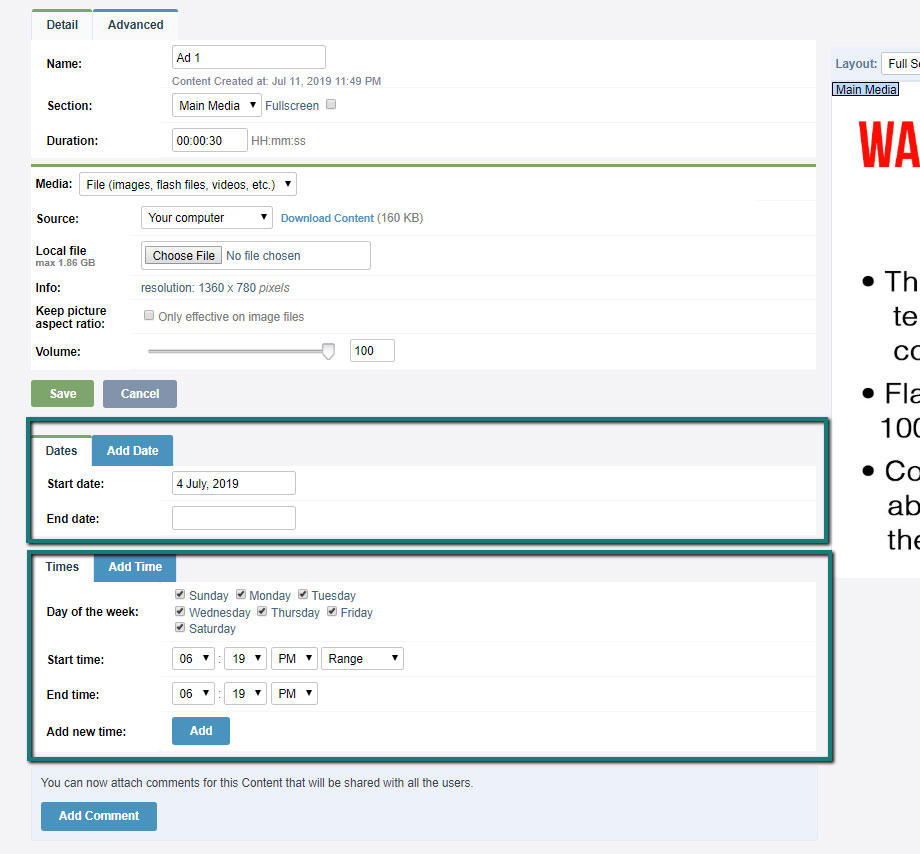 Select one day of the week or all days of the week from the DAY OF THE WEEK drop down list.
Select the start and end times for this ad's run from the START TIME and END TIME from the drop down lists.
Select RANGE from the drop down list to specify an end time. Otherwise, Select PLAY ONCE.
Click SAVE.