Windows
Windows based digital signage server option
Linux
Linux based digital signage server option

Appliance
Various physical appliance servers available for multiple network sizes.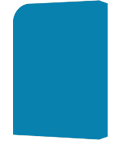 Virtual
Digital signage server can be implemented in a virtualization environment by using VMWare, Microsoft Hyper-V, and XEN.
Viewedge Servers

Our ViewEdge digital signage servers have set the industry standard for simplifying network operations, providing cost-effective performance and delivering state-of-the-art content distribution solutions.
The ViewEdge series feature four classes that cover networks of all sizes, enabling you a get all your digital signage needs from a single vendor.
Whether you own a private network with a few display or an enterprise-class network with thousands of displays, UCView media has the digital signage server to fit your bussiness and budget needs.
Enjoy Full Control
Host on your own signage server hardware.
Extreme customization.
Active Directory LDAP Integration.
Perpetual server license: one-time purchase.
Complete application control.
Full security and control.
Players do not require internet access.
Internal file delivery.
Fine-tune network optimization.